EHR Tools May Help to Increase Behavioral Health Screening Rates
A suite of EHR tools designed to address behavioral health needs successfully increased behavioral health screening when fully implemented.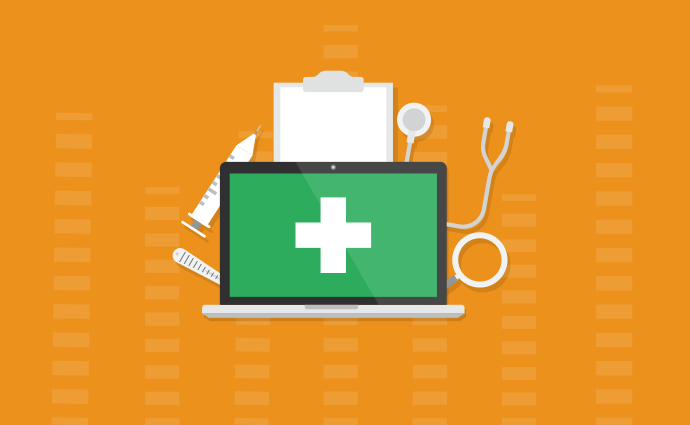 Source: Thinkstock
- EHR tools designed to address behavioral health needs may help to boost behavioral health screening rates in community health centers, according to new research from the Journal of the American Board of Family Medicine (JABFM).
Jetelina et al. from the University Of Texas Health (UTHealth) School of Public Health and the Oregon Health & Science University Department of Family Medicine developed a suite of behavioral health EHR tools called BH e-suite and requested that six Oregon-based federally qualified community health centers implement the tools. The federally qualified community health centers were intervention clinics part of OCHIN.
Community health centers participating in the study were asked to integrate the behavioral health EHR tools directly into their Epic EHR systems.
"The BH e-Suite is incorporated into Epic and enables integrated care delivery by organizing the tools BHCs use into a single tab, with fast links to those tools," explained researchers in the report.
"In addition, we added functionality that supports psychosocial assessment, information-gathering, goal-setting, documentation, monitoring, and tracking, by using a range of point-and-click functions and drop-down menus," the team continued.
Researchers conducted a mixed-methods proof-of-concept study to test the effectiveness of the tools. The team assessed whether implementing the suite of EHR tools increased the use of Patient Health Questionnaire-9 (PHQ-9) and Generalized Anxiety Disorder-7) GAD-7 screening.
Additionally, researchers set out to explore whether using the EHR tools improved intermediate behavioral health outcomes, as well as whether providers found the tools acceptable to use and implemented the tools fully.
The team prompted providers to issue patient surveys before and after implementing the EHR tools to measure changes in patient experience. Researchers used process of care measures to assess screening rates and used survey scores to measure intermediate patient health outcomes.
Ultimately, researchers found the EHR tools were successful in improving process of care measures. Specifically, providers who used the behavioral health EHR tools increased PHQ-9 screening.
However, the team did not find any change in intermediate outcomes during the course of the study.
Additionally, the degree to which clinics implemented the suite of tools varied significantly.
Only two clinics participating in the study implemented the EHR tools fully. Two clinics partially implemented the tools, and two did not use them at all.
Researchers attributed this variance in implementation to differences in each practice's ability to adapt to new changes, dedicate resources to health IT implementation, and devote time and space to training and collaborating with Epic specialists.
While implementation varied, study participants that did use the EHR tools largely found them acceptable and easy to use.
"Clinicians working in clinics that fully or partially implemented the BH e-Suite reported that the tool was acceptable and easy to use," wrote researchers. "They reported the tool added 1 to 2 minutes to the initial visit but saved a significant amount of time during follow-up visits by automatically populating the history of the presenting illness and patient instructions at subsequent visits."
"Among clinics that partially implemented the BH e-Suite, clinicians reported that they would use the tool more often if they were given more training in its use," the team continued.
Providers at clinics that fully implemented the suite of EHR tools stated it simplified EHR use in general.
Overall, researchers determined that healthcare organizations should realistically assess their needs before implementing new EHR tools geared toward addressing behavioral health.
"In order for clinics to invest the time to implement the BH e-Suite, these tools must fit their needs," wrote researchers.
For example, researchers found clinics that referred patients internally to specialty mental health clinics rather than integrated behavioral health clinics for long-term care did not find the EHR tools useful.
"In fact, these clinics had a competing set of tools, specifically designed by and for specialty MHCs; not surprisingly, these clinics preferred the other tools," noted researchers.
Clinics with highly-motivated providers who were well-equipped to adapt to new changes were able to see positive results from using the EHR tools, including improvements in patient experience.
"This suggests that motivation for implementation and perceived usefulness of a tool are aligned and must be carefully considered during health IT implementation," researchers stated.