EHR Usability Challenges Threaten Patient Safety in Pediatric Care
Medication errors such as improper dosing can occur as a result of poor EHR usability in pediatric care, according to new research.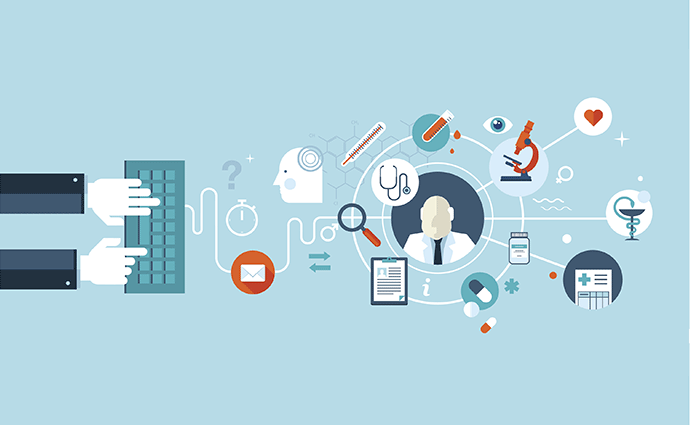 Source: Thinkstock
- Problems with EHR usability can pose a threat to patient safety in pediatric care, particularly during medication prescribing.
This finding comes in a new Health Affairs study by a team of researchers from MedStar Health.
Raj Ratwani et al. analyzed 9,000 patient safety reports related to EHR use that spanned events from 2012-2017. Researchers gathered patient safety reports from three large, academic healthcare organizations, including two stand-alone pediatric institutions and one adult and pediatric organization.
Two healthcare organizations involved in the study used Epic EHR, and one used a Cerner system. Each patient safety report included voluntary self-reported descriptions of a range of patient safety events.
"With a focus on pediatric populations and medication events (both inpatient and outpatient), we sought to identify the specific types of EHR usability issues and associated medication errors and to examine the patterns of these usability issues across institutions," stated researchers in the report.
READ MORE: How IT Support Streamlines EHR Optimization, Boosts EHR Usability
The team reviewed all 9,000 reports to verify whether the events were related to EHR use and medications, whether EHR usability contributed to the event, which specific usability challenge may have contributed to the patient safety threat, and whether the event affected the patient.
"Reports were determined to be related to the EHR and medication if the EHR was associated with the safety event and if the event was due to a medication issue," clarified researchers. "EHR usability was considered a contributing factor to the event if the report contained language suggesting that the design of and user interaction with the EHR at least partially contributed to the event."
Researchers placed each EHR usability-related patient safety event into one of four categories. The four categories included system feedback, visual display, data entry, and workflow support.
System feedback denotes a usability problem in which the EHR does not provide appropriate feedback to the user. Visual display problems described confusing or cluttered EHR data display.
Data entry problems included any issues with usability that made it difficult or impossible for providers to complete EHR data entry, and workflow support defined mismatches between the EHR workflow and the expectations of clinicians.
READ MORE: Preparing AI-Powered Virtual Assistants to Improve EHR Usability
Ultimately, researchers determined 56.4 percent of all analyzed patient safety reports were related to EHR usability and medication.
"While EHRs have improved care and safety under certain circumstances, these findings suggest that thousands of patients may be put at risk because of usability challenges that stem from the design, implementation, customization, or use of this technology," stated researchers in the report.
Researchers suggested EHR system design and development — as well as implementation and customization — may contribute to challenges associated with system feedback.
Of the 5,079 patient safety reports related to EHR usability and medication, 63.9 percent cited usability as contributing to the patient safety event, which amounts to 36 percent of the 9,000 analyzed reports.
Nearly 19 percent of patient safety reports that cited EHR usability as a contributing factor affected the patient. Of these, 3.3 percent resulted in temporary harm to the patient.
READ MORE: EHR Usability, Workflow Strategies for Reducing Physician Burnout
System feedback was the most common EHR usability challenge associated with patient safety events, with 82.4 percent of reports citing this issue.
"One example of an event in this category occurred when a physician ordered five times the recommended dose of a medication without receiving an alert from the EHR, although the prescribed dose was outside the recommended range," noted researchers.
Visual display was the second-most common problem at 9.7 percent. Data entry problems contributed to 6.2 percent of patient safety reports, and issues with workflow support contributed to 1.7 percent.
Nearly 85 percent of all patient safety reports were filed as a result of improper dosing.
To address systemic problems with EHR usability, researchers recommended vendors and providers develop more comprehensive design guidelines and leverage tools to assess usability and safety.
To address this systemic problem, vendors and providers should consider developing more comprehensive design guidelines and use generalizable tools to assess usability and safety.
"The Leapfrog tool, which assesses clinical decision support functionality, is one example of the types of tools that could improve the safety of implemented EHR products," the team suggested.
Researchers also emphasized the importance of testing EHR usability and functionality throughout the product's lifecycle.
Finally, the team recommended ONC develop voluntary criteria to certify pediatric EHR systems.
This recommendations echoes the sentiment of a September JAMA article in which researchers from Pew Charitable Trusts and MedStar urged ONC to develop more rigorous, specialized EHR usability testing for pediatric EHR certification.
"To better prevent usability-related medical errors, the ONC could include safety as part of the voluntary certification criteria of EHRs for use with children and implement usability-related measures to assess EHR performance," maintained researchers.