EHR Use-Related Malpractice Claims Increased Over Past Decade
A recent study showed EHR use to be a contributing factor in 161 malpractice claims between 2011 and 2016.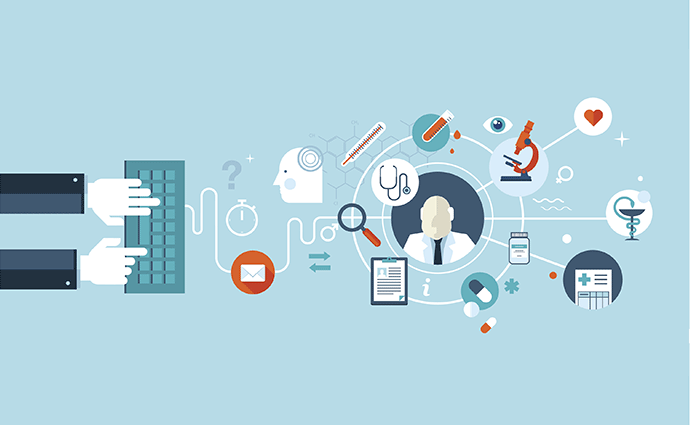 Source: Thinkstock
- A new study found malpractice claims in which EHR use was listed as a contributing factor to patient injury have increased continuously over the past decade.
The study by David B. Troxel, MD, and colleagues at physician-owned medical malpractice insurer The Doctor's Company compared 66 claims made from July 2014 to December 2016 with the results of an initial study of 97 claims from 2007 to 2014. Evidence showed claims involving EHR use grew from two between 2007 and 2010 to 161 between 2011 and December 2016. In some cases, more than one user or EHR system was listed in each claim.
In most claims, EHR use was cited as a contributing factor rather than the primary cause of a problem.
"We became aware of the potential liability risks related to the use of EHRs shortly after their introduction, and we anticipated that EHRs would become a contributing factor to medical professional liability claims," wrote the authors.
The study showed over the last ten years, technology and design issues, lack of EHR integration, and failure or lack of alarms and alerts increased by eight percent. However, user factors including copy-and-paste errors, data entry errors, and alert fatigue decreased by six percent.
Between 2014 and 2016, EHR system design errors were present in 50 percent of EHR-related claims, while user factors were present in 58 percent of claims. Eight EHR-related claims contained more than one user or system factor.
Additionally, research showed more EHR-related claims events are occurring in patient rooms and fewer in hospital clinics, doctor's offices, ambulatory surgery centers, labor and delivery, and emergency rooms than in years previous. Still, most EHR-related claims occur in hospital clinics and doctor's officers than any other location.
"While digitization of medicine has improved patient safety, it also has a dark side—as evidenced by the emergence of new kinds of errors," said University of California San Francisco Department of Medicine Chair and Professor Robert M. Wachter, MD.
"This study makes an important contribution by chronicling actual errors, such as wrong medications selected from an autopick list, and helps point the way to changes ranging from physician education to EHR software design," he continued.
Researchers contribute many EHR-related problems to a lack of health IT company or developer standardization prior to widespread EHR adoption.
"Many EHR-related problems could have been avoided if the federal government had developed vendor standards for EHR use and interoperability and required beta testing in the healthcare environment to ensure usability and safety before the HITECH Act mandated its widespread adoption in 2009," wrote Troxel.
Troxel reasoned the lack of standardization and usability testing for EHR technology before HITECH is likely the result of EHR use being more a vehicle to introduce the transition to the value-based care system rather than a way to increase productivity, workflow, and communication.
"Physicians and other healthcare workers played a minimal role in the initial design of the EHR, and their concerns have been largely ignored," stated Troxel.
As part of the discussion of the study, Troxel offered risk mitigation strategies to avoid or reduce the potential consequences of EHR-related liability risks. Troxel included recommendations about e-prescribing, drug interaction lists alerts, the use of the copy-paste functionality, automation and autopopulation, clinical decision support, and other EHR functionalities.
Another study released earlier this year also pointed to the potential patient safety risks of EHR use. The study by Wang et al. at the California San Francisco Medical Center found providers may heighten the risk of patient harm by entering redundant or inaccurate information into patient EHRs using the copy-paste functionality.
"Copying or importing text increases the risk of including outdated, inaccurate, or unnecessary information, which can undermine the utility of notes and lead to a clinical error," researchers stated.