Epic, athenahealth Most Effectively Enable EHR Interoperability
KLAS named Epic and athenahealth as the health IT companies best at removing barriers to EHR interoperability.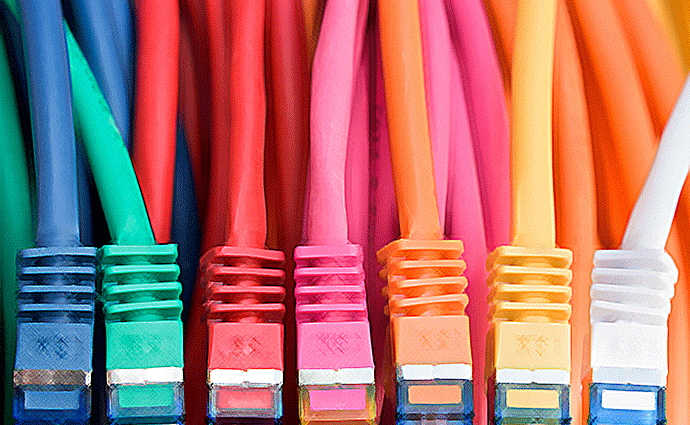 Source: Thinkstock
- Epic and athenahealth most successfully integrate their EHR product offerings with a single network to enable EHR interoperability for seamless health data exchange between users, according to a 2018 KLAS interoperability report.
"Traditionally, patient-record sharing has been accomplished with expensive, custom-made point-to-point connections between healthcare organizations as well as local and regional HIE networks," wrote KLAS in the report.
"Fortunately, additional options are taking shape where EMR vendors build "plug-and-play" connectivity into their EMR products, enabling quick, easy, and inexpensive connections between providers across national networks," authors continued.
KLAS interviewed more than 500 healthcare providers and found Epic and athenahealth currently offer the fastest health data exchange with the least amount of effort required on the part of providers.
"Both vendors have similar approaches in removing barriers such as operational/technical effort, governance, and onboarding choices; resolving barriers like improving the utility of records shared is next on the docket," wrote researchers.
While Epic and athenahealth offer equally efficient health data exchange, surveyed providers stated Epic EHRs are much easier to use than athenahealth EHRs once retrieved. Epic users also benefit from the embedded health information exchange (HIE) Epic Care Everywhere, which enables health data exchange with all other Epic users.
MEDITECH and Allscripts do not yet offer plug-and-play patient health record exchange, researchers stated.
"Allscripts does not share through the most common networks," wrote researchers. "They are in the planning stages for more universal sharing."
"You must purchase or subscribe to the dbMotion product (a definite budget item) to take advantage of embedded sharing and clinician workflow tools," researchers continued. "The work on your part is significant."
Meanwhile, Cerner's interoperability capability — enabled through CommonWell — was named one of the least efficient means of health data exchange.
"Diluted adoption of CommonWell means your sharing is greatly limited," noted KLAS researchers. "Carequality connection may open the floodgates; then you will share with the much larger Carequality community (Epic clients plus others)."
According to surveyed providers, CommonWell will need to connect to other interoperability networks such as Carequality soon in order to increase its level of adoption for improved health data exchange.
"Because sharing among Epic customers is already universal, when CommonWell connects to Carequality, the entire Epic base will become available, creating instant value for most areas of the country," wrote researchers.
Researchers also noted Epic's adoption of Carequality early on may contribute to its popularity among hospitals and health systems.
"Epic's accelerated adoption of Carequality in 2017 opened patient-record sharing to a much larger provider community," wrote researchers. "All EMR users may see access to patient records rapidly accelerate as CommonWell and other vendors also implement Carequality to connect their network."
KLAS researchers also provided individual EHR vendor summaries breaking down each large enterprise health IT company's interoperability capabilities,
eClinicalWorks, GE Healthcare, Greenway Health, MEDITECH, NextGen Healthcare, and Allscripts were each described as delivering interoperability experiences that require "heavy lift, custom connections to external EMRs and HIEs," as well as EHR-based secure messaging capabilities.
Meanwhile, athenahealth and Epic allow users to successfully share EHRs without investing as much effort.
Specifically, Epic allows users to share EHRs with the least amount of effort, according to surveyed providers.
"No real effort or money is required on the part of Epic clients," wrote researchers. "Quick verification steps take place, and the sharing begins. Many Epic clients are surprised as the sharing commences immediately with Care Everywhere, eHealth Exchange, and Carequality."
The rise of plug-and-play health data exchange and the growing potential for interoperability initiatives including Carequality and CommonWell to forge connections may assist in further advancing interoperability for improved information sharing among providers.