Epic EHR Best Supports Success in Meaningful Use Performance
A new study found Epic EHR out-performed all other competing vendors in meeting most meaningful use criteria.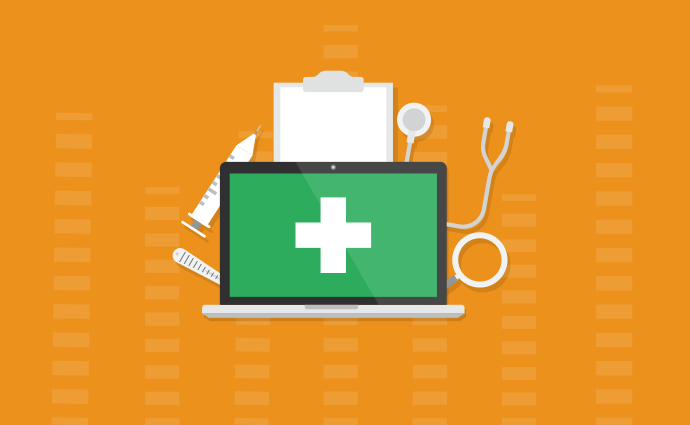 Source: Thinkstock
- A recent study by Holmgren et al. found Epic EHR was associated with significantly higher performance in five of six Stage 2 Meaningful Use requirements, beating out Cerner, Allscripts, MEDITECH, and other top health IT companies.
Researchers used a combination of data from ONC, CMS, and the American Hospital Association (AHA) to determine whether hospitals using products from different health IT companies achieved different levels of performance on meaningful use requirements.
As part of the study, researchers investigated whether certain EHR vendors are frequently found at top-performing hospitals. Additionally, researchers queried whether the relationship between EHR vendor and hospital performance is consistent across criteria and what proportion of variation in performance across hospitals can be attributed to EHR vendor choice.
Researchers suggested significant variation in EHR product performance could point to inadequacies within the health IT certification program.
"Our results inform hospital and policy-maker understanding of the performance of certified vendors and highlight whether additional actions may be needed to improve certified EHR products," wrote researchers in the study published in the Journal of the American Medical Informatics Association (JAMIA).
READ MORE: Meaningful Measures Initiative to Focus on Care Quality Measures
Researchers measured hospital performance on six Stage 2 Meaningful Use requirements including use of computerized provider order entry (CPOE), patient ability to access health data, and medication reconciliation, among others.
For each criteria, researchers determined which hospitals were in the top quartile of performance.
Ultimately, researchers found 15 of the 17 hospitals in the top performance quartile for five of the six total meaningful use requirements used Epic. Furthermore, the only three hospitals in the top performance quartile for all six meaningful use requirements were Epic users.
While Epic decisively beat out its competitors, some hospitals using both Cerner and MEDITECH also frequently performed well on several meaningful use requirements. Of the 17 hospitals in the top performance quartile for five criteria, one used MEDITECH. Of the 68 hospitals that performed in the top quartile for four criteria, eight hospitals used Cerner and six used MEDITECH.
However, 102 hospitals of 355 total that were not in the top quartile of any criteria were MEDITECH users. Additionally, 72 of the 355 lower-performing hospitals used Cerner.
READ MORE: Meaningful Use, Regulatory Burden Costing Providers Billions
Given these results, researchers determined EHR vendor selection accounts for a substantial proportion of hospital performance variation.
"In addition, the specific vendor appears to matter, with some vendors associated with significantly better or worse performance across multiple criteria," stated researchers. "This suggests that hospitals may need to take vendor choice into account if they seek higher achievement on meaningful use criteria and cannot rely solely on the EHR certification process to ensure that all systems are equally capable."
Researchers also suggested policymakers strengthen the health IT certification program to minimize variation between vendors. Alternatively, they recommended policymakers at least improve transparency about the differing performance levels associated with each vendor.
"Such variation might be acceptable if it appeared that certain vendors specialized in particular functions, such that they had very strong performance on one or two criteria and were undifferentiated on the other criteria," reasoned researchers. "However, we did not find any vendors exhibiting this pattern."
Instead of a trend of specialization, researchers found one vendor — Epic — consistently showed a positive association with high performance in several criteria while other vendors demonstrated mixed results.
READ MORE: Meaningful Use Reporting Bill Draws Support of Industry
"This suggests that vendors are making different design choices and also that some vendors are simply doing a better job than others at creating systems that enable hospitals to achieve high levels of performance on meaningful use criteria," they wrote.
While EHR selection does impact meaningful use performance to a significant degree, researchers emphasized that other variables — including implementation, workflow optimization, and other financial incentives — majorly influence meaningful use performance.
"Therefore, our results also reveal that there is much more to achieving high levels of technology-enabled care than simply choosing the best EHR," maintained researchers.
Moving forward, hospital leaders and policymakers should keep in mind that the EHR certification program in its current form does not achieve the intended goal of offering providers assurance that the EHR they are purchasing is equipped to meet federal requirements.
"This may be due to the fact that the certification process only tests a narrowly constrained set of 'technical' meaningful use requirements and does so in a controlled laboratory setting," suggested researchers.
Researchers recommended a broader approach to certification that emphasizes usability and real-world testing.
"Finally, it may be the case that vendor services such as implementation guidance, training, and ongoing maintenance and upgrades play an important role in the level of EHR use," they stated.
Given the importance of vendor-provided EHR support services, researchers suggested policymakers include an assessment of tech support service quality in the certification process.
For their part, hospital leaders need to make well-informed decisions when selecting an EHR technology and continue to push vendors to improve their products.