Epic EHR Implementation Hurt Earnings at Erlanger Health System
The Tennessee health system's third quarter earnings took a heavy hit after a recent Epic EHR implementation.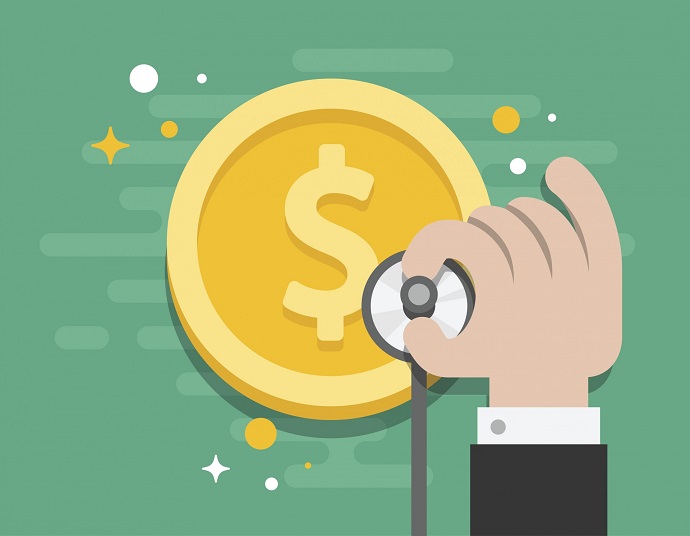 Source: Thinkstock
- Chattanooga, Tennessee-based Erlanger Health System blamed its $100 million Epic EHR implementation for $4 million in losses over the last financial quarter, according to Times Free Press.
After two years of preparation, Erlanger went live with the system at all inpatient services facilities in October 2017. The health system hired an additional 100 employees to assist with the complex, 10-year EHR implementation project.
In a recent meeting with Erlanger health system leadership, Erlanger Board Budget and Finance Committee Chairman Henry Hoss called Epic's effect on the third-quarter financial report "very obvious."
Erlanger health system leaders told the committee that the drop in earnings was an anticipated early result of the implementation.
"The Epic implementation was a huge impact, and that was not unexpected," said Erlanger CFO Britt Tabor, according to Times Free Press.
While Erlanger went live with Epic in October, the health system waited to rely on the EHR system for billing processes until nearly December. Health system leaders stated the wait was an effort to optimize the EHR system to handle the variety of different ways companies want to be billed.
"Every insurance company has a different way they want to receive their bill, and so you have to build all those edits in Epic," Tabor said.
For example, Tabor said some patients are charged for drugs, but not charged for the drug injection.
"Epic flags that bill, because you can't have a drug charge without an injection charge," said Tabor. "Then we have to go back into the build of the system and find out how that happened."
Erlanger's net days in accounts receivable increased from 63 days in September to 71 days in March because of the delay in issuing bills and receiving payments. Furthermore, the days cash on hand at the health system dropped from 68 to 55, according to Erlanger's third quarter financial report.
"We had to make sure that all of the bills were at least correct," he said.
Erlanger made the decision to hold off on billing based on Epic's recommendations and lessons learned from other health systems, Erlanger officials said. Problems with billing are common in the early days after an EHR system go-live.
Erlanger wrote more than 30 million lines of code and corrected nearly 15,000 work issues during a six-to-nine month EHR system stabilization phase.
Erlanger's net income for the third quarter was about $4.05 million compared to budgeted income of about $8.27 million. Tabor stated he is happy with the results of the financial report and expects to make up all losses during the fourth quarter. Ultimately, Tabor said Erlanger should meet its yearly budget.
"We're right at the cusp of that sixth month," he said. "The [accounts receivable] keeps building, but that doesn't mean that we're not going to collect it."
"Once it gets billed, the cash will come in," Tabor added.
According to Erlanger Chief Operating Officer Rob Brooks, "there's a lot of getting used to" with the new EHR implementation. Presently, Erlanger is also dealing with increased lengths of stay.
However, Brooks expects the Epic system will soon contribute to increased clinical efficiency and health system savings.
"We're really looking to balance both our balance sheet and our cash on hand," he said.
While most health systems experience some snags in daily operations in the months after an EHR system go-live, some deal with persistent problems for years.
In February, Western Missouri Medical Center reported that it has been experiencing a "multitude of issues" as a result of a Cerner EHR implementation that went live more than two years ago.
The Warrensburg-based hospital re-evaluated its billing processes to resolve problems that led to a lag in billing patients for medical services. According to Daily Star Journal, some patients may still be receiving bills dating back to January 2017.
Medical center leadership is currently working with Cerner to resolve existing problems and mitigate confusion in the future.