Epic Eyes Specialists, Insurers, and Businesses to Expand Reach
Specialists, insurer, and other healthcare businesses are an untapped market attracting interest from Epic Systems.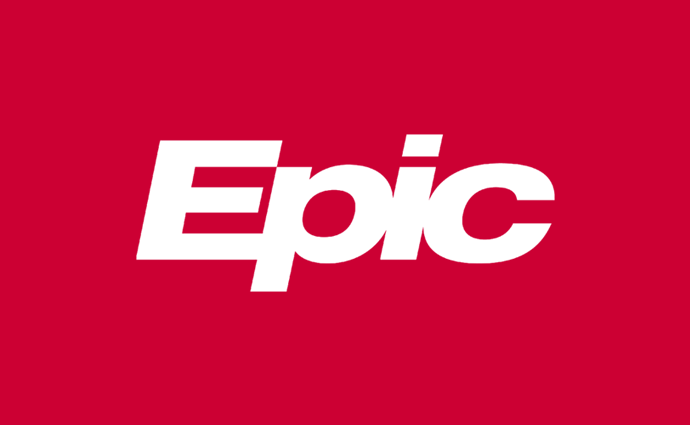 Source: Epic Systems
- Epic is working to integrate dentists, life insurers, and diagnostic companies into its digital environment to create a comprehensive patient record.
Two months ago, Pacific Dental Services announced its plan to implement an Epic EHR System to improve care coordination for its dentists and specialist.
"Oral healthcare is a critical component of overall health and this investment will enable PDS-supported clinicians and their patients to more fully participate in the promise of a seamless, comprehensive healthcare system focused on whole body health," said PDS Founder and CEO Stephen E. Thorne.
"Poor oral health has been linked to cardiovascular disease, pregnancy and birth defects, and diabetes," said Epic Vice President of Population Health Alan Hutchison. "Through the use of Care Everywhere, dentists across the country will have real-time access to important clinical information."
Epic's recent foray into dental care is but one of several efforts to expand the Wisconsin-based health IT company's presence beyond the primary care space.
Earlier this week, Judy Newman of the Wisconsin State Journal detailed as many as eight health-related services joining the Epic fold. Alongside PDS were life insurer New York Life, onsite clinical services provider to employees Premise Health, drugstores and retail clinics Walgreens and CVS, diagnostic company Exact Sciences Corp., kidney specialists Fresenius Medical Care North America, mental health providers Pine Rest Christian Mental Health Services, and critical illness recovery organization Select Medical.
Epic's recent expansion into these areas is a far cry from its earliest business that attracted health systems, hospitals, and physician groups in inpatient and ambulatory settings. The impetus for the change is the realization that certain markets are oversaturated with the transition from paper to EHR systems having reached peak levels at hospitals and other healthcare organizations. In short, Epic needed to look elsewhere for new opportunities.
Epic's Hutchison noted that this integration of various providers and services is essential to improving the health of individuals and populations. "It provides an opportunity for health care organizations to work more effectively with patients," he told Wisconsin State Journal.
The PDS above will go live with its Epic implementation in March 2020 when dentists will then have real-time access to clinical information across the Care Everywhere health information exchange service built into Epic technology.
For New York Life, the life insurer should be able to speed the process of applying for life insurance as a result of its connection to Epic and the numerous medical records necessary for reviewing applications.
"The length of time it takes to complete the life insurance application process can deter people from getting the life insurance they need to protect their loved ones," said Alex Cook, Senior Vice President and Head of New York Life's Retail Life.
Along its search to expand into other areas of care, Epic is expected to take a serious look at assisted living and nursing homes, although how that will come to be remains unclear. "We are talking to home health and hospice providers," Hutchison said.
Also on Epic's radar is telemedicine with many customers already providing telehealth services. The health IT company is engaging organizations setting up or maintaining standalone telehealth facilities likely to benefit from its EHR software.
Epic has already put in motion plans to bring more developers into its application development environment, Epic App Orchard, by reducing participation fees.
In October, the vendor announced it is reducing and simplifying the costs associated with participating in the app developer program. This update came in response to feedback from the App Orchard community about how the program could be enhanced and expanded.
"These updates will help drive healthcare innovation as interested developers have the opportunity to build on top of Epic's leading comprehensive health record platform, using emerging industry standards such as FHIR," said Epic App Orchard Director Brett Gann.
According to Epic data, an estimated 230 million individuals here and abroad have data recorded in Epic technology. And with a technology suite offering myriad forms software and applications able to move patient data wherever it is needed.
With its many adopters, Epic stands ready to provide a much-needed single source of truth to connected providers. With population health programs working to identify trends and patterns in the health of individuals and large cohorts, the integration of data from across Epic's digital footprint should hold the key to identifying key interventions and novel ways for engaging patients for improved outcomes.