Epic Halts App Orchard Enrollment to Boost EHR Patient Data Safety
Epic temporarily froze enrollment in its App Orchard to strengthen privacy policies and maintain EHR patient data security.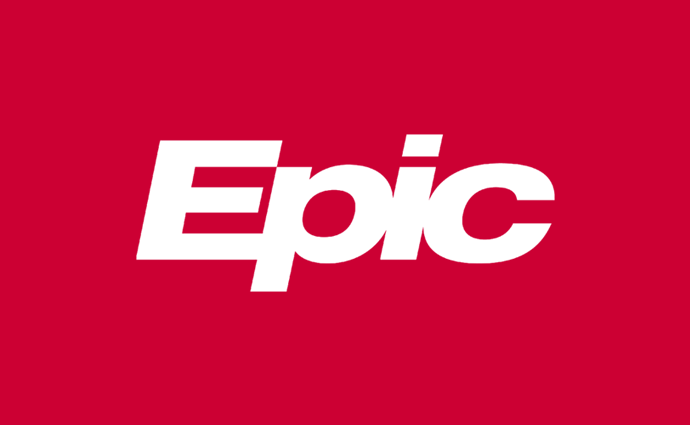 Source: Thinkstock
- Epic temporarily halted third-party enrollment in its App Orchard store in December as part of an effort to implement new privacy policies to preserve EHR patient data security, according to CNBC.
The EHR vendor became concerned about the privacy and security of apps developed by certain third-party health IT developers, according to three sources familiar with the matter.
Epic launched the app store in 2017 as a way to enable health IT developers to market their services to Epic users, including large hospitals, health systems, and clinics. Epic pre-approves apps available through its App Orchard for use. Offerings include clinical decision support tools, analytics widgets, and consumer-facing applications.
But potential security concerns drove Epic leadership to temporarily cease approving new third-party applicants to join the app store until new security and privacy policies were put in place.
"Over the last few months we updated our App Orchard policies to help assure that apps operate in ways that keep patient data safe, private, and secure," an Epic spokesperson told CNBC in the statement.
"During that time, the App Orchard remained open, registrations were received, but new enrollments had to wait until our policies were completed," the spokesperson continued. "New applications are currently being reviewed and approved."
Currently, 119 apps are available to Epic users through the App Orchard store. Users can download apps designed to aggregate patient health data, book appointments, send medication reminders, and facilitate other clinical, financial, and administrative tasks.
Hundreds of new apps are currently being developed and reviewed, a source familiar with the matter told CNBC.
Epic partly made the decision to temporarily freeze enrollment in its app store due to a flood of smaller developers newly interested in offering products in App Orchard.
Epic charges fees for health IT developers to integrate with App Orchard, but the EHR vendor recently lowered the prices for enrollment to enable start-ups and smaller health IT developers to join the app store.
The new, more affordable enrollment offering is called Nursery. Enrolling in the nursery program tier costs participants $100 per year. When a company enrolled through Nursery is ready to go to market wit its product, it may graduate to one of the other three program tiers.
"These updates will help drive healthcare innovation as interested developers have the opportunity to build on top of Epic's leading comprehensive health record platform, using emerging industry standards such as FHIR," said Epic App Orchard Director Brett Gann in an email to EHRIntelligence.com.
The influx of smaller developers and startups into the application pool prompted Epic to strengthen its privacy and security out of concern some developers are less stringent about adhering to security protocols than others.
In addition to integrating with the App Orchard, health IT developers that participate in Epic's app developer program also gain access to testing tools, sample data, technical support, training, and conferences to aid app development.
While Nursery is the most affordable program tier, the cost of participating in the other three tiers have also seen price reductions ranging from 33 to 80 percent.
The app orchard program has helped to promote the use of Fast Healthcare Interoperability Resources (FHIR) among health IT developers and enable innovators to more easily their third-party offerings with Epic EHR.
Apps approved for inclusion in the App Orchard must be safe, sustainable, and compliant with HIPAA privacy rules and other pertinent regulations.
IT developers and institutions participating in the app developer program include Apple, CRISP, AlertMD, HealthPay24, Nuance, FIGmd, IBM, ZocDoc, and others.
Users can download apps available in App Orchard for free or at cost.