Epic Systems Remains Top Overall Software Suite in KLAS Rankings
Epic maintains pole position in the latest annual KLAS rankings of health IT companies in the United States.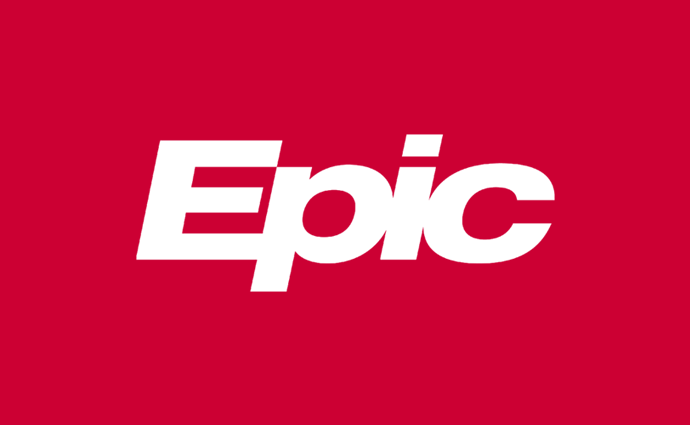 Source: Epic Systems
- For the ninth-straight year, Epic Systems earned the title of best overall software suite and tops among physician practices. Nine is also the number of Best in KLAS awards Epic received in the latest annual rankings of the US healthcare market.
In the category of overall software suite rankings, the health IT company based in Verona, Wisconsin, best athenahealth, MEDITECH, and Cerner by a fair margin. According to respondents, high levels of satisfaction with Epic and its products are responsible for its high scores. Additionally, Epic's culture is also a major factor in its success with providers from large to small settings.
Epic led the way in providing EHR software and services to inpatient and ambulatory care settings and practice management technology and support for mid-size to large physician groups. Epic's health information exchange solution, Epic Care Everywhere, also earned top honors among inpatient providers which also highly ranked Epic's laboratory technology for large hospitals and integrated delivery networks. The health IT company's patient portal, Epic MyChart, earned top marks as a component of value-based care.
Similar to leading IT companies in other industries, Epic's services and consulting business contributes to the organization's success insofar as customer surveys are concerned. Its application hosting service line is well received.
Among markets deemed too small for Best of KLAS status, Epic received the top score for its outpatient retail pharmacy technology, Epic Willow Ambulatory, and its patient flow solution, Epic Grand Central.
Other standouts emerged in the 2019 rankings. The research firm recognized GE Healthcare for improvements to its picture archiving and communication system, Universal Viewer. KLAS researchers noted that GE Healthcare's Universal View made the most headway in overall score of any software over previous rankings — a 16-percent increase. That said, the PACS still trails its competition — Carestream, Agfa Healthcare, and Watson Health Imaging — and has more room for improvement.
In the area of physician practice products, Greenway Health Integrity jump by 19 percentage points as a result of improved scores across all performance areas measured by KLAS. And providers are apparently optimistic about the future of the small physician practice EHR and practice management system. The EHR technology trailed only Aprima and CureMD.
Among IT services firms, Impact Advisors emerged as the clear leader. The company won Best in KLAS for HIT Enterprise Implementation Leadership and top honors in the Clinical Optimization category. For the first award, Impact Advisors narrowly edged out Optimum Healthcare IT, with loyalty and quality product proving the difference.
For healthcare management consulting, Premier bested Chartis Group and PricewaterhouseCoopers, with return-on-investment giving the former the nod. Premier also earned Best in KLAS recognition for Strategy, Growth, and Consolidation.
While the findings might indicate little change in healthcare IT year over year, one particular data point could indicate a growing concern among providers about their EHR vendor partners. While Epic received high scores in the category of culture, its competitors did not. For example, Epic's B+ in that category for overall software suite rankings was followed by C grades and worse.
According to KLAS, this category focuses on the ability of a healthcare software and services company to provide proactive service, keep its promises, and deliver products that work as advertised. Epic's competitors at best mustered a C+. These low scores appear to indicate growing dissatisfaction with enterprise solutions and services at the very least.
"Best in KLAS is about raising the bar for healthcare technology," said KLAS President Adam Gale. "It's providers and payers demanding better performance, usability and interoperability. Ultimately, Best in KLAS is about giving providers and payers the tools they need to facilitate superior care and improved outcomes."
It appears that only a few the most recognizable health IT companies are meeting the expectations of their clients despite the quality, affordability, or accessibility of their EHR and health IT products.