Evidence Supports Continuity of Care Quality Measures in QPP
Researchers recommended adding quality measures related to continuity of care to QPP to promote lower healthcare costs.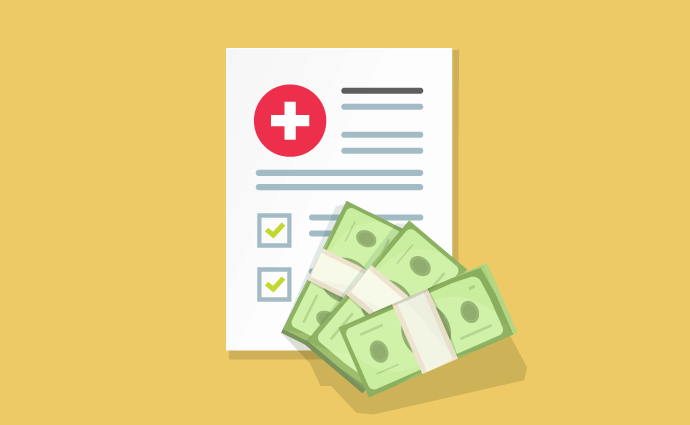 Source: Thinkstock
- Adding quality measures related to continuity of care to the Quality Payment Program (QPP) may help lower healthcare costs and reduce hospitalizations, according to a new Annals of Family Medicine study.
Andrew Bazemore, MD, and his team set out to measure how continuity of care affects healthcare spending and patient health outcomes.
The team used Medicare claims data for 1,448,952 beneficiaries receiving care from a nationally-representative sample of 6,551 primary care physicians to calculate continuity of care scores.
Researchers obtained continuity of care scores using four different, established measures. These measures included Usual Provider Continuity (UPC) Index, Bice-Boxerman Continuity of Care, Modified Modified Continuity Index (MMCI), and the Herfindahl Index (HI).
The team calculated scores for these four continuity of care measures for all patients with data from two or more primary care visits.
"Patient-level continuity scores were then averaged to produce physician-level scores using each of the 4 measures," noted researchers. "Scores were weighted by number of visits, thereby increasing continuity scores for beneficiaries obtaining more primary care."
Ultimately, researchers found a strong association between higher levels of physician-level continuity scores and lower healthcare costs and hospitalizations.
The team found beneficiaries who received care from physicians with the highest continuity scores spent 14.1 percent less on healthcare costs than beneficiaries who saw physicians with the lowest scores.
A 14 percent reduction in healthcare costs translates to a savings of about $1,000 per beneficiary per year, researchers clarified.
Furthermore, the odds of hospitalization were 16.1 percent lower for patients of physicians with the highest continuity scores compared to those with the lowest continuity scores.
"Physicians with more years since graduation, more Medicare patients, and those practicing in rural areas were more likely to provide continuous care," noted researchers.
Given the significant association between continuity of care, lowered healthcare costs, and lowered rates of hospitalization, researchers recommended policymakers prioritize the creation of quality measures that score physicians' ability to maintain continuity of care in QPP.
"Continuity is already endorsed by the National Quality Forum as a quality measure for children with complex care needs, and these findings suggest that continuity may be useful as a physician-level measure for quality and/or resource use under the QPP," stated researchers.
"High-value primary care measures, including continuity and comprehensiveness, might simultaneously serve as metrics of both quality and resource use, given their now demonstrated relationship to substantial cost/utilization reductions," researchers added.
The team also suggested policymakers reduce the emphasis on process-based measures in federal reporting requirements, which may divert attention from high-value primary care functions.
"Primary care has the largest number of QPP measures but most of these are intermediate, disease- focused, and process measures, which risk driving primary care focus away from its core functions and real value," wrote researchers.
"When tied to strong extrinsic motivation, namely payment, these measures threaten a continued erosion of primary care's commitment to care continuity," the team continued.
CMS is currently making efforts to eliminate low-value quality measures through its Meaningful Measures initiative.
The initiative aims to reduce the administrative burden of reporting requirements across all CMS programs by including only measures that evaluate core issues most vital to high-quality care delivery.
Already, CMS has made efforts to adjust the focus of quality measures. Year 3 of QPP includes policies that shift the focus from process-based measures to outcomes-based measures.
"Continuity is one of a handful of core tenets of primary care that should be incorporated into official primary care measures as we shift from paying for services to paying for value," researchers maintained.