Evidence Supports Push for Social Determinants in EHR Data
Research and use cases are providing support for the push to integrate social determinants of health data into EHR data.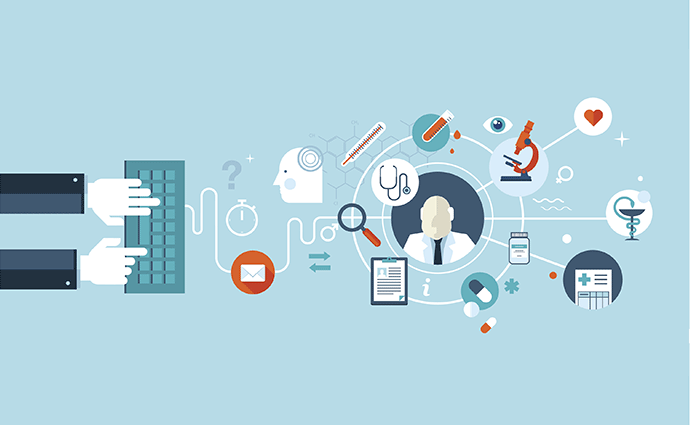 Source: Thinkstock
- Healthcare organizations today are expanding their ideas of what influences a patient's health beyond orange pill bottles and family history.
Increasingly, physicians are adamant about the underlying influence of social determinants of health.
Defined by the World Health Organization as "the conditions in which people are born, grow, work, live, and age," social determinants of health are at the forefront of health management geared toward addressing all the aspects of a patient's life to improve overall health.
And for good reason. Social determinants of health have been linked to better patient outcomes and reduced medical expenditures in a study by the Robert Wood Johnson Foundation. According to the report released in June, increasing the median social-to-health spending ratio from last decade by 20 percent resulted in 85,000 fewer adults with obesity.
Thus far, healthcare providers and organizations have primarily focused on socioeconomic barriers to good health by investing in community improvements — often as part of population health management programs and targeted initiatives.
READ MORE: Researchers Add Social Determinants of Health to Epic EHR
Now, some healthcare organizations and health IT companies are looking to make socioeconomic data available to clinicians at the click of a mouse.
With strong evidence supporting a concerted effort to incorporate social determinants of health into patient care, some vendors are working to integrate new data into patient EHRs to realize stronger, faster improvements to patient health outcomes.
Growing evidence for benefits of SDH data in EHR systems
The potential benefits are myriad, though largely theoretical.
However, one recent study by researchers at a non-profit community-based organization in Oregon started laying the groundwork to generate substantial evidence in favor of incorporating social determinants of health into EHR data.
Published in the Journal of the American Board of Family Medicine (JABFM), the study by Gold et al. utilized the Epic EHR system at Oregon Community Health Information Network (OCHIN) to observe the advantages of aggregating and presenting social determinant of health (SDH) data in an easily accessible way.
READ MORE: HIEs Fail to Meet Needs of Population Health Management
The Epic EHR system at OCHIN spans over 440 primary care community health centers in 19 states and is the largest community health center network on a single EHR system in the United States.
Additionally, patients in the OCHIN network are particularly affected by socioeconomic risks:
23 percent of patients are uninsured
91 percent are from households living well below the poverty line
28 percent are primarily non-English speakers
In light of these and other high-risk socioeconomic factors, researchers hypothesized SDH data would have a notable impact on patient health outcomes.
"Systematically documenting patients' SDH data in EHRs could help care teams incorporate this information into patient care, for example, by facilitating referrals to community resources to address identified needs," wrote researchers. "This could be especially useful in 'safety net' community health centers, whose patients have higher health risks than the general US population."
Researchers developed EHR tools designed to assist community health centers in identifying and addressing SDH-related health concerns to create SDH-related workflows aligned with clinical referral processes.
READ MORE: Lack of Behavioral Health Data Threatens Physician EHR Use
To determine which domains of SDH data should be documented in EHR data, researchers relied on a list of ten patient-reported SDH domains recommended by the Institute of Medicine (IOM).
Researchers at the conclusion of the study requested SDH tools include all patient-reported domains recommended by IOM beyond those already regularly collected by federally-funded clinics.
"The hope was that this granularity would identify the specific areas in which assistance was needed," stated researchers.
Study participants created EHR tools for reviewing SDH needs, identifying referral options, ordering referrals, and tracking past referrals.
"Standardized SDH data collection and presentation using EHR tools could facilitate diverse pathways to improved patient and population health outcomes in CHCs and other care settings," wrote researchers. "It could provide important contextual information to care teams, facilitate referrals to local resources, inform clinical decision making, enable targeted outreach efforts, and support care coordination with community resources."
While researchers at OCHIN planted the seeds for potential EHR tools and SDH data collection strategies for health centers in the future, they emphasized that other primary care clinics will need a firm helping hand to get the ball rolling at their own facilities.
"To attain these potential benefits, health care organizations need guidance on how to facilitate systematic SDH screening in primary care settings using EHR-based tools," they wrote. "Little such guidance currently exists; we know of no previously published reports on processes used to develop EHR-based SDH data collection, summary, and referral tools."
Impact of SDH on community health
Recently, former Cerner Chief Medical Officer (CMO) Daphne Bascom, MD told KCUR 89.3 about her experiences helping to develop EHR software capable of aggregating a wide array of data to form a holistic view of a patient's health.
"Data is a way to aggregate information to help make informed decisions," Bascom said. "I'm a strong believer that aggregating that information in a meaningful way is going to be important to help us reduce the cost of care, [and] hopefully improve the health of our community."
As a staff physician at her local YMCA, Bascom worked to address social determinants of health in the community.
"If you don't have transportation to go shopping to get healthy foods, or you don't have transportation to go to a medical appointment or to get to work, we may be able to help you engage with other community partners that can help solve that problem," Bascom said.
One of the initiatives Bascom assists in directing is a Type 2 Diabetes prevention program.
The YMCA has partnered with health systems including Truman Medical Centers (TMC), which uses Cerner health IT to support population health management.
"We partner closely with health care systems across the city," Bascom said. "Maybe you see a provider at Truman. That provider identifies that you are at risk for developing diabetes and he will refer you to a program at the Y. We have trained lifestyle coaches that can meet you where you are and enroll you in an intensive lifestyle program to help you reduce your risk of going from pre-diabetes to diabetes."
Beyond referring at-risk patients to the YMCA, Cerner's population health management program, HealtheIntent, also employs remote patient monitoring technology to assist patients in making lifestyle choices to improve their condition.
TMC uses Cerner's HealtheIntent to identify populations with specific conditions, such as diabetes, and monitor their health conditions and vital signs outside the hospital setting.
The population health management platform gathers and analyzes patient health data and sends automated notifications of unusual data patterns to TMC care teams, who can intervene with the appropriate treatment plan.
"Diabetes and chronic heart failure are not only common, life-threatening and costly diseases, they are also extremely preventable," said TMC Senior Vice President and Chief Strategy and Information Officer Mitzi Cardenas. "Our goal is to encourage participants to more actively manage their care and provide our care teams with the tools and opportunities to intervene with treatment, ultimately working to positively impact health conditions and prevent readmissions."
Pairing remote monitoring devices with population health management technology to assist in maintaining the health of at-risk patients is another step toward using technology to address social determinants of health.
The next frontier in EHR data
According to a recent report from Chilmark Research, SDH data is the next frontier in data collection as providers continue to strive for a complete, holistic picture of a patient's health.
"Given the rising importance of risk-adjustment to reimbursement, SDH data will ultimately provide a more complete picture of each patient's risks than past claims and EHR-based data alone," stated the report.
"A wider variety of data types will also make cohort identification more effective," it continued. "Providing this will involve more extensive use of internal data sources that may not be reflected in analytics data stores, such as clinician notes. It will also require more comprehensive data about patients from external data sources."
Chilmark stated only a handful of major analytics vendors presently offer products that successfully integrate SDH data into EHRs at scale, but this is likely to change soon.
Researchers project social determinant data will be fully integrated into EHRs by 2022.
"Grocery purchase histories could augment a clinical history to put health risks in a new light," the report stated. "Retail purchasing of over-the-counter medical products could point to undocumented healthcare risks, at either a patient level or a zip code level."
Additionally, researchers speculate non-traditional data sources could include information from remote monitoring devices, patient satisfaction data, social media records, and environmental stats including weather patterns, air quality, and water quality data.
While providers may not have this data at their fingertips yet, the increasing importance of social determinant data could lead to more population health management programs with community outreach initiatives in the meantime to assist patients in overcoming the challenges inherent in their environment.