First DoD Site Completes Go-Live of New GENESIS EHR System
DoD completed the first EHR implementation of its new GENESIS EHR system after four years of planning and a few months of delays.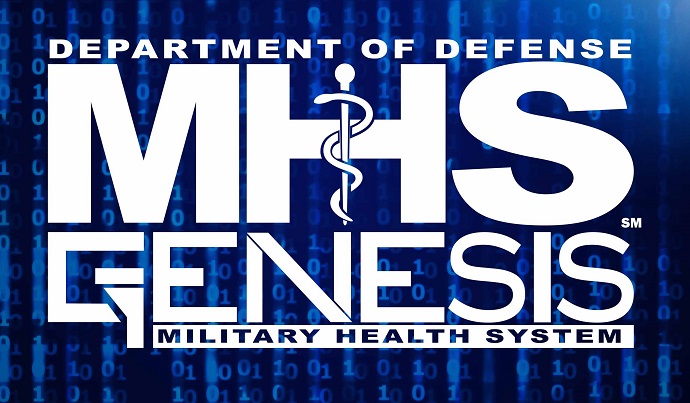 Source: Department of Defense
- The Department of Defense successfully completed the first installation of the GENESIS EHR system at Fairchild Air Force Base in Washington, Adam Mazmanian of FCW reported earlier this week.
Defense Healthcare Management Systems Stacy Cummings confirmed the successful go-live of the Military Health System EHR replacement.
"This is an exciting milestone for our team. We worked hard to get to our first [initial operating capability] site, and I can report first hand from the command center that everything is going as expected. Providers at Fairchild are treating patients while the government and contractor team are quickly implementing fixes to issues as they are identified," Cummings told the news outlet.
MHS GENESIS runs a commercial Cerner EHR as part of a $4.3-billion contract to standardize and update DoD legacy health IT infrastructure. Originally, this phase of the MHS GENESIS EHR rollout was to be completed in December 2016, but Cummings and DHMS in October announced a revision to that schedule as a result of issues discovered during system testing.
"We have a responsibility to our customers to ensure that all required test procedures and processes are completed in an orderly manner," Cummings said in a public statement last September when the issues around. "During the testing of the system, we identified the need for more time before initial deployment to ensure we are providing the best possible user experience to our beneficiaries and healthcare providers."
The launch was also delayed due to the complexity of integrating and exchanging data with several legacy systems used across military providers. Leidos, the vendor responsible for installing and maintaining the system, handles the Armed Forces Health Longitudinal Technology Application.
In October, Cummings noted that the delay in rolling out the GENESIS EHR technology would prove beneficial mitigating a host of concerns.
"[The delay] also provides additional time for the program team and our vendor to implement clinical capabilities, complete cybersecurity risk management and test these capabilities prior to initial deployment," she told members of the press at the time.
Additionally, the Office of Inspector General had conducted an audit of the DoD EHR modernization project at the end of May 2016 stating the federal organization was attempting to take on a project too big for its intended timeline.
The news comes shortly after a hearing held by the House Committee on Veterans' Affairs in which the Government Accountability Office recommended that the Department of Veterans Affairs follow the example set by its counterparts at DoD and opt for a commercial EHR replacement for it legacy VistA EHR platform.
Noting the failures of a joint integrated EHR system which VA and the DoD chose to abandon several years ago after $564 million in expenditures, GAO Director of IT Management Issues David A. Powner identified interagency EHR interoperability as a major area requiring Congressional oversight.
Adopting a new EHR system instead of attempting to modernize and expand VistA was deemed most sensible as negotiating separate systems does not easily lend itself to seamless interoperability.
"DoD is pursuing a commercial solution while VA is attempting to modernize its 30-plus-year-old VistA system," Powner told the committee. "VA is now considering a commercial electronic health record. This uncertainty is not acceptable and a decision needs to be made. VA needs to let go of VistA and go with a commercial solution. Further, we see no justification for VA and DoD pursuing separate systems."
Powner and GAO were not the only ones to share that opinion. VA Acting Assistant Secretary for Information and Technology and CIO of the Office of Information and Technology Rob C. Thomas, II, noted that VA intended to go that direction in response to questions posed by several committee members.
"We are definitely going to go commercial," Thomas maintained. "We're going to definitely do software as a service. We've awarded cloud. We're going to start shrinking out data centers to get into the cloud. We are going in a different direction than we have."
The GENESIS EHR system go-live at Fairchild Air Force Base is one of many milestones DoD and MHS will need to accomplish to overhaul its health IT infrastructure.