Genevieve Morris Heads VA EHR Modernization Oversight Panel
Principal Deputy National Coordinator Genevieve Morris will lead a team of experts to track the VA EHR modernization project.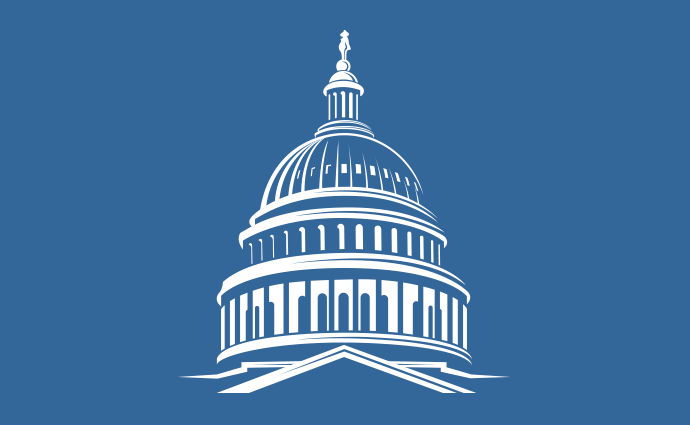 Source: Thinkstock
- Principal Deputy National Coordinator Genevieve Morris has been selected to spearhead the new Office of Electronic Health Record Modernization (OEHRM) — an oversight panel responsible for ensuring the Cerner VA EHR modernization project runs smoothly.
House Veterans Affairs Committee Chairman Phil Roe (R-TN) formally announced the decision to develop the new subcommittee on June 21. OEHRM will manage the preparation, deployment, and maintenance of VA's new EHR system, as well as all EHR-integrated health IT tools.
"As technology and the needs of our Veterans evolve, we must also evolve our systems to support better care for our Veterans," said VA Acting Secretary Peter O'Rourke.
"This office is dedicated entirely to our electronic health record modernization, and will bring significant and diverse expertise to get VA to the end-state that will allow medical records to transition seamlessly for service members departing active duty into Veteran status," O'Rourke continued.
Morris and other technical and functional subject matter experts part of the subcommittee will work closely with the VA Under Secretary for Health and CIO as soon as these positions are filled. Currently, VA is suffering from a lack of permanent leadership after former VA Secretary David Shulkin was ousted from his position and former VA CIO Scott Blackburn resigned in April.
"OEHRM, the Veterans Health Administration and the Office of Information and Technology will continue to collaborate closely to ensure this important transition is as smooth as possible for our Veterans, clinicians and staff," Morris said.
"We are working hard to configure and design a system focused on quality, safety and patient outcomes, which will allow health IT innovations within one VA facility to be used across the entire VA health-care system," she continued.
OEHRM will ensure the new EHR system achieves seamless interoperability with the Department of Defense's (DoD's) MHS GENESIS EHR system, which is also supported by a Cerner platform. The subcommittee will follow the implementation over the next ten years.
In addition to the new subcommittee, VA also launched an EHRM website. The site is currently under development and will soon offer veterans, their families, and all other interested parties insight into the EHR implementation process to promote transparency throughout the project.
The ten-year EHR implementation project will total $10 billion. After repeated delays, VA signed the Cerner EHR contract to replace its homegrown legacy VistA system in May.
VA plans to add new capabilities and functionality to the Cerner EHR system as needed to best serve veterans, VA care providers, and community care providers in the ever-evolving healthcare system.
Several Congress members have shown their support for the new oversight panel.
Ranking VA Committee member Representative Tim Walz (D-MN) commended plans to form an oversight subcommittee in a June 21 statement. Walz said developing the subcommittee was a necessary step toward implementing an efficient, effective EHR system capable of maintaining a high level of quality care at VA care sites.
"Whether it is preventing disruptions in patient care, protecting the privacy of veterans, or ensuring American taxpayer dollars are invested responsibly and in a way that will improve healthcare delivery for veterans, it is important Congress is well-suited to hold VA accountable every step of the way," said Walz in a statement.
The formation of OEHRM follows the passage of the Veteran's Electronic Health Record Modernization Oversight Act of 2017 (HR 4245), which will allow Congress to receive certain documents related to the implementation process including project timelines, costs, the health IT strategic architecture plan, and the transition plan for implementing updated architecture.
VA officials will also need to send Congress regular quarterly updates.
For fiscal year 2018, VA secured $782 million in funding to support the implementation project.