Health Data Exchange Initiative to Focus on Public Health
The newly-launched National Interoperability Collaborative seeks to use multi-sector health data exchange to resolve public health crises.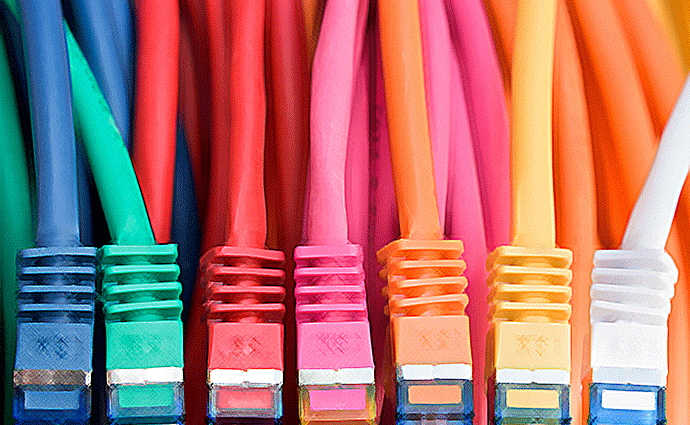 Source: Thinkstock
- Two organizations recently announced a new National Interoperability Collaborative (NIC) aimed at improving interoperability and collaboration between health and human services in the US.
With the help of a $12 million grant from the Kresge Foundation, Stewards of Change Institute (SOCI) and AcademyHealth have partnered to form a network of networks to advance interoperability in health, healthcare, human services, and related systems.
The collaborative will attempt to combat public health crises through enabling optimized multi-sector health data sharing with the help of outside organizations including the Healthcare Information and Management Systems Society (HIMSS).
NIC is geared toward developing information sharing partnerships specifically with organizations focused on assisting underserved individuals, families, and communities across the United States.
"So much knowledge and so many tools already exist to deliver far better care than we're currently doing," said SOCI President Daniel Stein. "But most systems still operate in silos, so we're not learning from each other or optimizing the use of existing resources. We're very grateful to The Kresge Foundation for providing us with the wherewithal to start reshaping that reality."
NIC leadership stated the group's first step in improving interoperability involves gathering existing guidance regarding health data exchange from the National Governors Assocation (NGA; Finding Solutions to the Prescription Opioid and Heroin Crisis), ONC (Connecting Health and Care for the Nation: A Shared Nationwide Interoperability Roadmap), and several other national public or private organizations.
Tracking progress in multi-sector collaboration and interoperability will be a key priority of the collaborative's efforts to improve health data sharing nationwide.
"We are all committed to helping providers get better information about the families and communities they serve," said AcademyHealth Vice President for Evidence Generation and Translation Margo Edmun. "Data sharing changes organizational relationships and helps get the right information to the right providers at the right time. We hope to find and share some of the best ways to build and maintain those collaborative systems."
The network of networks will synthesize and expand on existing guidance, implement standards, and promote efficient use of cross-sector interoperability and health data sharing.
The pilot project demonstration for the Health Emergency Linkages and Preparedness (HELP) model will serve as the crux of a Guidance Document and Action Plan lead by SOCI and HIMSS. The HELP model is designed to more effectively address public health crises including the opioid and heroin epidemic, the Flint, Michigan clean water crisis, and natural disasters similar to Hurricane Katrina.
With the help of The Kresge Foundation's grant, SOCI and AcademyHealth will further collaborate with the state of California, the state of Connecticut, the state of Virginia, and HIMSS in launching future projects geared toward approaching other health and human services issues in the future.
"The National Interoperability Collaborative will fill the information system gap between the health and human services sectors," said Managing Director of Kresge's Health and Human Services Programs David Fukuzawa. "With the leadership from Stewards of Change and AcademyHealth, we have a unique opportunity to learn how we can increase best practices and collaborate for better outcomes for those we serve."
NIC and the Guidance Document and Action Plan will be incorporated into SOCI's 12 Annual National Symposium taking place on June 19 and 20 in Baltimore, Maryland along with Johns Hopkins University's Bloomberg School of Public Health.
This newest interoperability initiative follows the opening of the Center for Medical Interoperability headquarters in April. Headquartered in Nashville, the Center for Medical Interoperability functions as a testing and certification lab for advancing seamless health data exchange.