Health Information Exchange Hindered by Patient Matching Issues
Stakeholders urged Congress to adjust any FY19 appropriations bills as patient matching problems cost providers money and hamper health information exchange.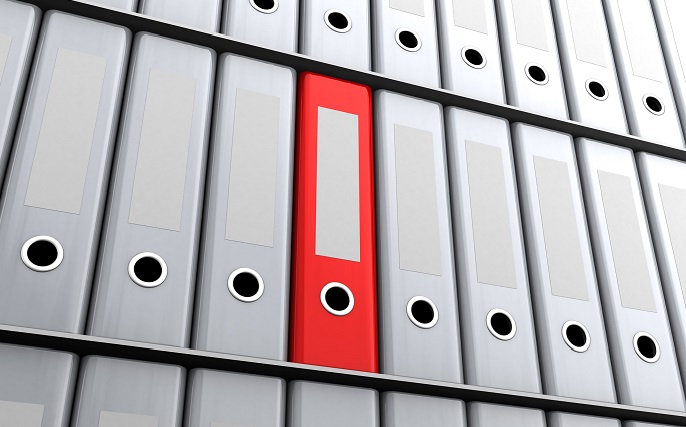 Source: Thinkstock
- Clarifying the unique patient identifier to enable patient matching is critical to ensure the safe and secure electronic exchange of health information, and the federal government must take strides to aid the private sector in these efforts, a group of stakeholders maintained in a letter to Congress.
Thirty-three organizations, including the American Medical Association, American Health Information Management Association, and Blue Cross Blue Shield Association, wrote to members of the House and Senate Committees on Appropriations.
The House and Senate FY19 Labor, Health and Human Services, and Education and Related Agencies (Labor-HHS) Appropriations Bills must include language that will end patient safety issues stemming from patient matching, the letter writers stressed.
"Patient identification errors often begin during the registration process and can initiate a cascade of errors, including wrong site surgery, delayed or lost diagnoses, and wrong patient orders, among others," the organizations explained. "These errors not only impact care in hospitals, medical practices, LTPAC facilities, and other healthcare organizations, but incorrect or ineffective patient matching can have ramifications well beyond a healthcare organization's four walls."
Patient identification and data matching errors will only become more problematic and dangerous as providers continue to utilize data exchange. Duplicate patient records could also hinder precision medicine and disease research efforts, the letter said.
"Accurately identifying patients and matching them to their data is essential to coordination of care and is a requirement for health system transformation and the continuation of our substantial progress towards nationwide interoperability, a goal of the landmark 21st Century Cures Act," the groups stated.
The national strategy to accurately identify patients and then match patients to their health information must be improved, but the letter acknowledged that this is not the only barrier preventing patient matching.
The letter writers said that they are all "committed to working together to identify and address, the various barriers that prevent patient matching today."
The HITECH Act mandated that healthcare organizations adopt EHRs and work toward health data exchange, the groups continued. However, the lack of a consistent patient matching strategy is one of the most significant challenges to ensuring the safe and secure electronic exchange of data.
"Although the Committee continues to carry a prohibition against HHS using funds to promulgate or adopt any final standard providing for the assignment of a unique health identifier for an individual until such activity is authorized, the Committee notes that this limitation does not prohibit HHS from examining the issues around patient matching," read the suggested language to be included in appropriations bills.
"Accordingly, the Committee encourages the Secretary, acting through the Office of the National Coordinator for Health Information Technology and CMS, to provide technical assistance to private sector led initiatives in support of a coordinated national strategy for industry and the federal government that promote patient safety by accurately identifying patients to their health information."
Research has shown that duplicate patient EHRs can put undue costs onto hospitals. An April 2018 Black Book survey found that duplicate records cost healthcare organizations over $800 per emergency department (ED) visit, and over $1,950 per inpatient stay.
Approximately 1,300 health IT managers were interviewed about the use and value of enterprise master patient index (EMPI) solutions. Prior to implementing an EMPI tool, an average of 18 percent of patient health records were discovered to be duplicates, the report showed.
Additionally, an average of 33 percent of all denied claims at surveyed healthcare organizations came from inaccurate patient identification or patient health data. Denied claims cost hospitals an average of $1.5 million in 2017 and $6 billion annually.
"As data sharing grows and challenges in connectivity are tackled, resolving patient record matching issues has become more urgent and complex," Black Book Research Managing Partner Doug Brown said in a statement.
"Despite the increases in record sharing among providers, increased risk and cost from redundant medical tests and procedures because of fragmented data trapped in siloes makes tracking patients especially difficult."