Health Information Exchanges in FL, CT Combatting Opioid Overuse
Florida and Connecticut will make efforts to leverage health information exchange capabilities to combat the opioid epidemic.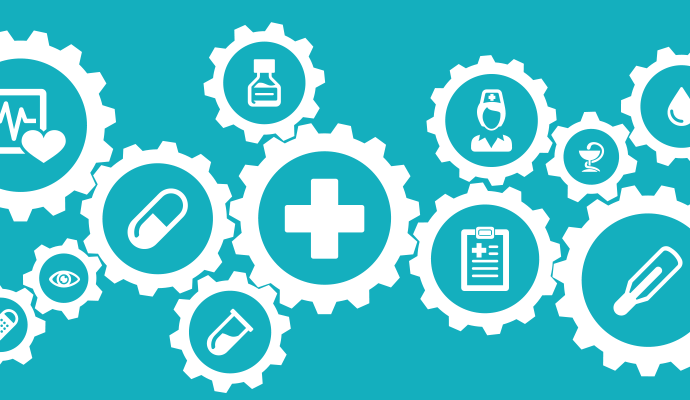 Source: Thinkstock
- Providers across Florida and Connecticut are working to curb opioid overuse and opioid-related deaths by integrating prescription drug data into health information exchanges (HIEs) and encouraging providers to closely monitor patient prescribing activity.
For its part, Florida plans to reduce doctor shopping by promoting use of the state's prescription drug monitoring program (PDMP).

According to Orlando Sentinel, Florida Department of Health officials reported that more than 92,000 healthcare providers across the state had registered to use PDMPs to track patients who are prescribed controlled substances as of August.
This sum is more than twice the amount of providers who were registered to use the PDMP during the same time last year.
Florida Department of Health consultant Bruce Culpepper recently told members of the Health Information Exchange Coordinating Committee the increase in activity came in response to a 2018 state law requiring doctors to query the PDMP before writing prescriptions.
The law also prohibits providers from writing prescriptions for more than three-day supplies of controlled substances. However, physicians can write prescriptions for seven-day medication supplies in medically necessary instances.
New prescribing restrictions do not apply to cancer patients, terminally ill patients, palliative care patients, or those suffering from major trauma.
Before the law was passed, just over 20 percent of the state's 73,085 licensed providers were registered with the PDMP.
Last month, providers made 4.75 million database queries, Culpepper told the committee. Culpepper is responsible for coordinating the departments HIE activities.
Florida is also in the process of collaborating with Alabama, Georgia, and Kentucky to integrate Florida's PDMP with their existing databases.
Meanwhile, Connecticut providers hope the state's forthcoming HIE will help to reduce opioid overuse and promote safer prescribing practices.
Health Information Technology Officer Allan Hackney told CT Mirror the new HIE will allow providers to see real-time data about where patients have sought medical care, received lab tests, and filled prescriptions.
An HIE design team is working to integrate the PDMP directly into the exchange to give providers streamlined access to complete patient prescription information.
"A key to improving care is information — the HIE lays a foundation for efficient and comprehensive health care information exchange," said Hackney.
This is the state's fourth attempt to launch an HIE. CMS recently granted the Connecticut Office of Health Strategy (OHS) $12.2 million in funding to support this most recent effort to connect healthcare organizations, hospitals, health systems, and other care facilities for better-informed clinical decision-making.
"Where the HIE can be very helpful is actually seeing what has happened in other hospital systems and potentially other doctor offices — like seeing whether there might be visits at other health care delivery locations that might indicate drug-seeking behavior or reveal the clinical reasons the prescriptions have been given, which may be quite medically appropriate," Northeast Medical Group of Yale New Haven Health System Medical Director of Clinical Quality McLean told CT Mirror.
The statewide HIE is expected to be fully operational by early 2019.
If successful, the new HIE will offer providers a way to view PDMP information, measure clinical data for more efficient population health management, and address gaps in care.
While Connecticut has struggled to launch a statewide HIE, a physician-led effort by the Connecticut State Medical Society and KaMMCO Health Solutions has been successful in enabling data exchange across physician groups.
The entities partnered to launch CTHealthLink in 2017. The network includes Starling Physicians, Southern New England Ear, Nose, Throat, and Facial Plastic Surgery Group, and Soundview Medical Associates.