Healthcare APIs Necessary for Improving Data Interoperability
New research highlights the importance of healthcare APIs in the development of clinical network managing solutions that improve interoperability.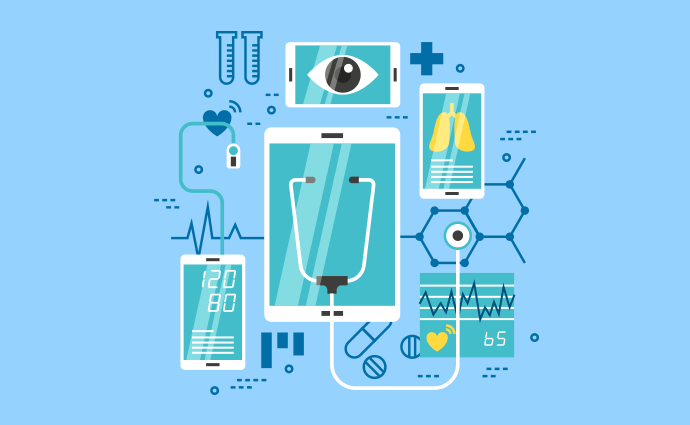 Source: Thinkstock
- A new report by Chilmark Research on solutions for improving health data interoperability highlights the importance of open healthcare APIs.
The report states dramatic health IT improvements are needed to assess and manage risks across populations and clinical care delivery networks, specifically optimizing the efficiency of information flows through significant advancements in health data interoperability.
"The market for data interoperability is at a point where participants are more open to new approaches and technologies based on modern ideas about developing web scale, distributed applications," wrote author Brian Murphy. "A lot of this is being driven by user experiences with technology as consumers. There is a broad belief among most healthcare end-users that HIT can do a far better job of delivering data and providing functionality that is easier to use and more responsive to their needs."
According to the report, open APIs are a key asset in optimizing health data exchange, promoting data interoperability, and allowing for the development of functionalities that enhance existing applications.
Most vendors are working to support the development of APIs. One in particular, Epic Systems, is interested in building applications internally.
"Epic is more likely to say that it is able to build and deliver solid enhancements to its applications on its own," stated Murphy.
Using open APIs, providers can benefit from improved health data exchange solutions that ease user access to and use of data. Avoiding the closed infrastructure of traditional exchange solutions that make accessing data difficult is imperative to promoting seamless data exchange.
Murphy also advises healthcare organizations to maintain the ability to provide data to users specifically tailored to the application they are using to improve efficiency and meet development and integration goals more supportive of value-based care.
"The importance of interoperable healthcare data will only increase as the transformation to value-based healthcare quickens," stated Murphy. "Lessons learned about data liquidity and wider choice in application functionality for users in wider IT are seeping into healthcare. We think that the most likely path to better support for healthcare information exchange is API programs that support HIPAA-compliant access to any data source at any organization."
While APIs are certainly not a new phenomenon in healthcare, with federal organizations including ONC supporting API development through incentivized innovation challenges, research indicates increased focus on open APIs are the future of data analytics and care management solutions. API development may already be underway, but Murphy stressed a need to push the healthcare industry even more toward developing and optimizing new and existing technologies.
"Whether a vendor calls its solution a data resource or a means to analytics and care management, clinician networks can only benefit from the inevitable widespread use of open APIs and modern application development approaches. This approach represents the best way forward for any organization seeking to succeed in value-based healthcare."
Similarly, a past Chilmark report emphasized the need for providers and payers to promote the development of healthcare APIs to improve patient and clinician access to health information across the care continuum. Despite the high costs associated with API development, researchers highlighted the advantages of clinician-facing interfaces over patient-facing interfaces. While patients are likely to want to collect an abundance of self-generated data, clinicians are more likely to know how to appropriately utilize the data in a meaningful way.
With an acute focus on health data interoperability, this latest Chilmark remark urges vendors and providers alike to continue focusing resources on expanding and optimizing the functionalities of open APIs.