Healthcare Mourns Loss of Cerner Chairman, CEO Neal Patterson
Cerner Chairman, CEO, and Co-Founder Neal Patterson passed away on July 9, 2017 after nearly 40 years of contributions to health IT.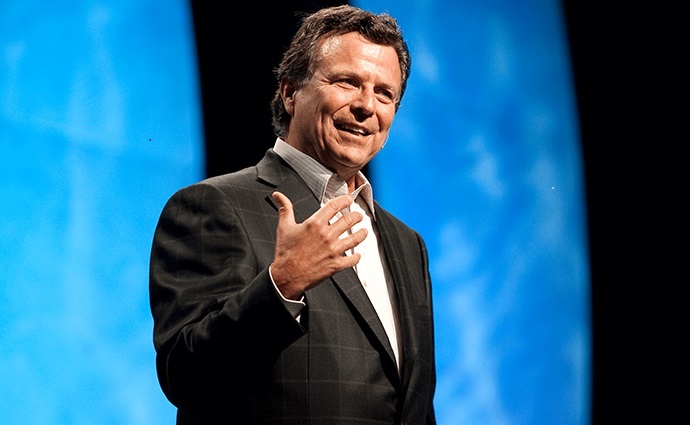 Source: Cerner
- Neal Patterson, Chairman and CEO of Cerner Corp., passed away on July 9, 2017 due to complications resulting from a recent recurrence of a previously diagnosed cancer.
Cerner Co-Founder and Vice Chairman of the Board Cliff Illig has been named Chairman and Interim CEO while the process to select a new CEO is underway.
Since co-founding Cerner, Illig and Patterson worked together closely for 38 years. In the past, Illig has served as Patterson's partner and advisor, as well as Cerner's president and COO.
"This is a profound loss. Neal and I have been partners and collaborators for nearly 40 years, and friends for longer than that," said Illig in a public statement. "Neal loved waking up every morning at the intersection of health care and IT. His entrepreneurial passion for using IT as a lever to eliminate error, variance, delay, waste and friction changed our industry."
The Cerner Board of Directors is nearing the conclusion of its procedure to determine Patterson's successor and a permanent CEO will soon be in place.
"One of Neal's enduring ambitions for Cerner was to build a visionary company, not just a company with a visionary," said Illig. "He has done that. We have what I believe is the best management team in health IT, and we have associates who think as much about the future as they do the present. As a result, Cerner is well-positioned to have a pioneering impact on the provision of health care in the years to come."
Cerner is a member of The College of Healthcare Information Management Executives (CHIME) Foundation. The CHIME community has extended its condolences, honoring Patterson as a pioneer of health IT.
"Neal was an inspirational visionary who has left an indelible mark on industry through his tireless pursuit of better information at the point of care for patients in every setting," said CHIME Board Chair and CIO of Acute Care Hospitals and Applied Clinical Informatics at Tenet Healthcare Liz Johnson. "The work of Neal and Cerner will continue to positively impact healthcare for many generations to come. I had the privilege of knowing Neal for near 20 years. I will miss Neal; he made me laugh and think just a little harder about what could be better in this world."
Since Patterson and Illig founded Cerner in 1979, the EHR company has developed into a multi-billion dollar corporation with over 24,000 associates worldwide.
"On behalf of the entire CHIME family, we are deeply saddened by the loss of Neal Patterson," said CHIME CEO Russ Branzell. "Neal was a legend in our industry and even more than that, a friend to all. Healthcare is a better and safer industry because of his lifelong commitment to improving care. The Patterson and Cerner family are in our thoughts and prayers."
Epic Founder and CEO Judy Faulkner also commemorated the impact Patterson had on the healthcare industry and mourned the loss of a fellow founder.
​​​​​"My deepest condolences go out to Neal's family, friends, and colleagues," said Faulkner in a statement. "For nearly four decades, Neal's vision and spirit helped transform the healthcare landscape in a way that will have a lasting impact for generations to come."