How Cloud-based EHR Platform Improves Remote Monitoring
- One type of EHR system that could improve patient health outcomes and revolutionize basic health IT processes is the cloud-based EHR platform. Storing medical data on the cloud provides more opportunities for physicians and other healthcare professionals working remotely and allows the use of mobile devices to track patient health information.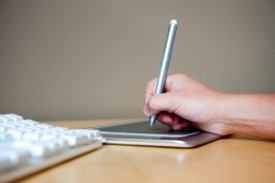 Dr. Amy Hutchinson, an ophthalmologist from the Emory Eye Center, discussed with EHRIntelligence.com how adopting a cloud-based EHR platform from Modernizing Medicine has helped her organization succeed. The EHR system from Modernizing Medicine is specialty-specific and currently serves eight different specialties including dermatology and ophthalmology.
The cloud-based EHR platform is able to provide clinical decision support to clinicians at the point of care and offer a stronger mobile solution to each care setting. For instance, the system allows for remote patient monitoring, Hutchinson explained.
"We are able to access EMA Ophthalmology from any location, either on an iPad or on a desktop computer, and as such, can monitor our patients remotely in terms of viewing their clinic visit notes and other attachments to the medical record," Dr. Amy Hutchinson stated. "We are also able to perform queries on patient data (such as view a list of patients who meet certain criteria, an ICD9 code, for example) from any location at any time."
Hutchinson goes on to mention a specific mobile application that her facility uses to monitor patients through a tablet or other mobile health device.
"Currently, the only mobile app that we are using is the EMA iPad app," Hutchinson explained. "EMA Ophthalmology allows us to access all of our patients' records on an iPad, from any location, which is helpful to our enterprise since we have a number of locations and our doctors are constantly moving between them."
Since Modernizing Medicine's cloud-based EHR platform is specialty-specific, there are specific types of functions the EHR includes that benefits ophthalmology in particular. Dr. Amy Hutchinson discussed the "eye log" feature on the EHR system.
"The 'eye log' feature is a way to look at data trends, enabling us to review clinical results like visual acuity, intraocular pressure etc. over time," Hutchinson said. "It is helpful to be able to see how a patient's vision or pressure has been trending over time without having to open each individual visit note. In addition, the program is designed to improve efficiency in clinic and also allows physicians to customize visit notes and correspondence to other physicians."
Additionally, Hutchinson mentioned that the Emory Eye Center attested to meaningful use requirements under the Medicare and Medicaid EHR Incentive Programs in 2014. The cloud-based EHR platform was useful in helping the medical facility reach these requirements.
"We attested to meaningful use in 2014," said Hutchinson. "Having EMA Ophthalmology absolutely made it easier for us to meet the requirements."
Currently, Emory Eye Center has its own patient portal and focuses on increasing patient engagement among its consumer base. The portal allows the medical facility to meet the patient engagement objectives under both Stage 2 and Stage 3 Meaningful Use requirements.
"Since we are part of a larger enterprise with a patient portal of its own, we are still optimizing our ophthalmology patient portal, but EMA Ophthalmology's portal includes education handouts and provides patients with copies of their exam notes, both of which will serve to better engage patients," Hutchinson concluded. "The system also provides a venue for secure messaging to other physicians in the practice and to the patients themselves."