How New Federal Regulations Affect EHR Vendors, Health IT Innovation
EHR vendors need to update offerings to accommodate federal regulations and assist providers with value-based care.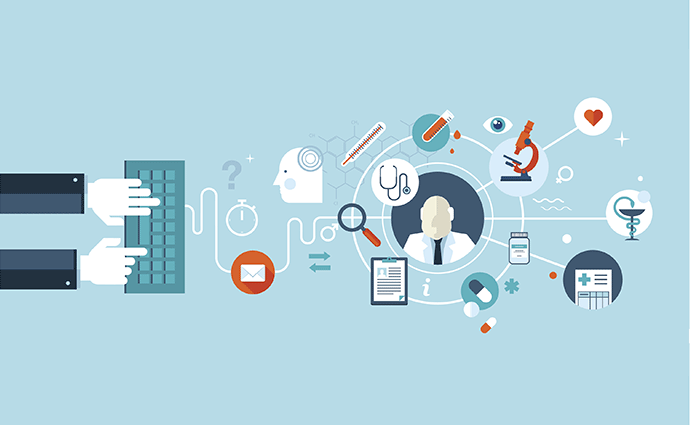 Source: Thinkstock
- The shift to a value-based care system is well underway as Year 3 of the Quality Payment Program (QPP) approaches, and providers will need assistance from regulators and EHR vendors to fulfill reporting requirements without increased administrative burden.
CMS released the 2019 QPP proposed rule mid-July. The proposed rule includes policies designed to reduce administrative burden on providers by removing process-based quality measures within the Merit-Based Incentive Payment System (MIPS) that clinicians consider low-value or low-priority.
Additionally, policies in the recently finalized rule for the Inpatient Prospective Payment System (IPPS) and Long-Term Care Hospital Prospective Payment System (LTCH) rebrand the meaningful use program as Promoting Interoperability (PI) to reflect CMS' focus on streamlining and standardizing health data exchange.
While these regulatory changes may help to reduce administrative burden in the long-run, providers and EHR companies can have a difficult time keeping tabs on new policies, scrapped quality measures, and modified scoring methodologies.
HIMSS EHRA Quality Measurement Group Chair and Modernizing Medicine Director of Product Management Ida Mantashi told EHRIntelligence.com she believes CMS has made commendable progress toward achieving the aims of its many initiatives, including Meaningful Measures and Patients Over Paperwork.
READ MORE: CMS Final Rule Incentivizes Interoperability, Health Data Exchange
"They're doing a phenomenal job collecting feedback from different stakeholders," she acknowledged. "Compared to a few years ago, they're listening to stakeholders more clearly."
However, she advised that the federal agency consider how certain policy changes will affect EHR companies as well as healthcare providers.
One area where CMS is working to reduce administrative burden involves evaluation & management (E&M) codes.
This area of clinical documentation has been highlighted as needlessly time-consuming by provider associations and federal entities. In an effort to reduce the burden of clinical documentation, CMS proposed an overhaul to E&M requirements that includes removing burdensome and overly-complex functional status reporting requirements for outpatient therapy.
Changes to E&M requirements may help to cut unnecessary burden, but they may also impact the design of EHR technology.
READ MORE: Health IT Innovation Centered on the Physician-Patient Interface
"Obviously many other quality measures have been based on the E&M codes," said Mantashi. "For example, quality measurement and clinical decision support. All that is tied together in the system. So now switching E&M, from that perspective it'll be more work for EHR companies. It's good for CMS to be aware of how it affects other areas of the EHR."
Reducing and streamlining clinical documentation may limit the kind of information available in EHR systems.
"Are we ready to reduce the structured data?" Mantashi asked. "Because now we're collecting higher level information. Are we going back to claims mainly in the quality area? There's plenty of unknown questions around that."
Not all efforts to reduce administrative burden will have big implications for EHR companies.
For example, removing low-priority quality measures per the Meaningful Measures initiative should have limited impact on vendors.
READ MORE: EHR Systems Should Be Systems of Engagement, Not Recordkeeping
"The impact of that movement was positive," said Mantashi. "It not only reduces burden on providers, but it also reduces the burden on us. Because we had to maintain those measures, even though there weren't many providers using them. We are in agreement that some of those measures had to be removed."
All told, the IPPS/LTCH final rule removed a total of 18 measures acute care hospitals were required to report across four hospital pay-for-reporting and value-based purchasing quality programs. The final rule also de-duplicated another 25 measures.
In accordance with Meaningful Measures, the remaining quality measures are only those most critical to promoting high quality care and patient safety.
"It was a move in the right direction," said Mantashi.
While some efforts to reduce reporting requirements will have an overall positive affect on healthcare organizations and EHR companies, keeping up with changing federal regulations can be a source of strain on providers.
Staying on top of these changes is one way EHR companies can reduce stress on providers and smooth the transition to value-based care.
"One of the best things we can do is stay up-to-date with the new scoring methodologies and regulations," emphasized Mantashi. "The best we can do for our providers is make their score with MIPS and the quality payment program available to them as soon as possible so they know where they are and how they're doing."

"If we delay that until the end of the year, providers don't really know how they're doing year to year, how to improve that, and how to score well," she continued.
By updating EHR solutions to accommodate new scoring methodologies, vendors can help to position providers for success under value-based incentive programs.
However, ensuring EHR technology is updated in accordance with new requirements comes at a price.
"We need to make sure that federal regulations get priority," said Mantashi. "Of course, that means our current rate of innovation is delayed somewhat. All these features we wanted to deliver — it gets delayed. We have a certain number of developers — we may have wanted to move forward with a new innovation, but we have to put that on hold to devote time to implementing new regulations."
"It's a balance," Mantashi added.
While some federal regulations can slow new developments for EHR companies, other new policies will be a boon to innovation.
New measures part of the PI program will incentivize health data exchange. Meanwhile, policies in the Year 3 QPP proposed rule would mandate the use of ONC 2015 edition certified EHR technology (CEHRT) by 2019, which may help to spur increased application programming interface (API) use and development.
"It's always a balance between how to protect PHI and how to be more connected," said Mantashi. "Everybody gets tired of hearing the new regulations and the new rules, but the more standards we have — that makes our job easier because then we know what we have to deal with."
Leveraging federal policy to increase standardization is the most efficient, widespread way to promote interoperability across vendors and healthcare organizations, said Mantashi.

"It would help us speak the same language, transmit data with the same protocol — or at least outline which protocols are supported," said Mantashi. "Standardization makes our job much easier from that perspective."
The right balance of widespread standardization, streamlined reporting requirements, and structured EHR data will help to enable effective EHR use, innovation, and provider success under value-based care.