How to Optimize EHR Downtime Preparedness, Reduce Slowdowns
Improving incident preparedness is top of mind as healthcare organizations face potential EHR downtime.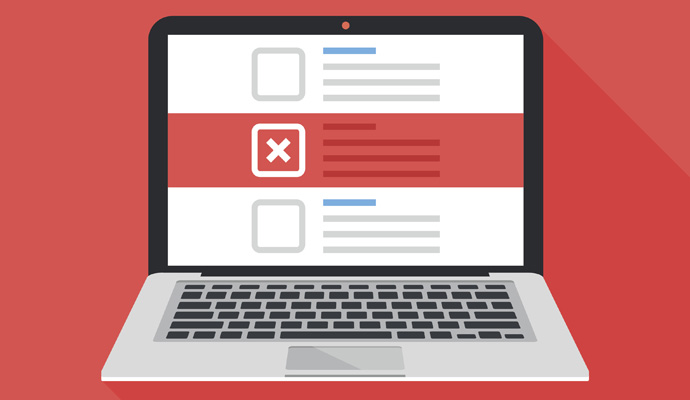 Source: Thinkstock
- With EHR use now nearly ubiquitous across healthcare organizations, the prospect of a sudden, sustained period of EHR downtime disrupting hospital operations has crept to the forefront of industry concerns.
In 2018, several healthcare organizations — including New York-based Jones Memorial Hospital and Cass Regional in Tennessee — have struggled to get systems back online after days without the ability to access digital patient health information or schedule appointments online.
Some healthcare organizations are forced into EHR downtime by outages, while others voluntarily go offline to protect patient clinical and financial information during security incidents. Whatever the cause of a sustained period of downtime, the repercussions of reverting back to paper-based processes can be significant.
EHRIntelligence.com spoke to Gravely Group CEO Steve Gravely about ways to improve disaster recovery when EHR downtime strikes. Gravely Group — a consulting firm specializing in strategic and legal advising for healthcare stakeholders — assists organizations including the eHealth Exchange with digital health challenges.
The following are four ways to reduce problems related to EHR downtime as a result of power outages, natural disasters, or security incidents:
Include EHR downtime in a continuity of operations plan
READ MORE: System-wide Epic EHR Downtime Affects 24 Sutter Health Hospitals
According to Gravely, the first step to mitigating problems and ensuring a smooth, swift recovery during EHR downtime is including EHR downtime in a healthcare organization's continuity of operations plan.
As the healthcare industry becomes increasingly digitized, organizations need to acknowledge the potential for EHR downtime to significantly disrupt operations.
"Every hospital has continuity of operations plan, so put a chapter in there for loss of EMR," Gravely advised. "Every hospital is required to have a continuity of operations plan by the Medicare conditions of participation, mandated by joint commission."
"Develop a plan," Gravely continued. "Say, 'this is what we are going to do,' and approach it like you would any other catastrophe."
EHR downtime incident response plans may look different for different healthcare organizations.
READ MORE: Allina Health Recovers From System-Wide Stint of EHR Downtime
For Tennessee-based Blount Memorial Hospital, preparedness meant investing in a $30,000 backup system.
The hospital invested in the system after a network-wide outage shut down its EHR system and affected nearly 90 physicians. The Blount Memorial Hospital board of directors unanimously approved the request for a backup system to enable its physicians' group to maintain continuity of operations and reduce patient appointment cancelations during system downtimes.
While not all healthcare organizations will need to invest in additional health IT, a continuity of operations plan may help to quell apprehension surrounding the possibility for EHR downtime to negatively affect patient care.
Ensuring a comprehensive, readily-available EHR downtime incident response plan is available to healthcare providers, administrators, and other hospital staff will help to reduce confusion and frustration during EHR downtime and ensure staff members have a standardized approach to delivering patient care with or without a functioning EHR system.
Run an EHR downtime simulation
Once a healthcare organization has an efficient EHR downtime incident response plan in place, organizations should run simulations to optimize clinician preparedness.
READ MORE: Henry Ford Health System Recovers From EHR Downtime Episode
"Step two is drill," said Gravely. "Drill, drill, drill. Hospitals do fire alarms with some regularity. They do a variety of different drills, including mass casualties. I know some health systems that actually will take a unit and they'll shut the EMR down. People know it's happening and they just run a simulation. Other people like to do that in the laboratory."
Healthcare organizations can carry out EHR downtime drills in a variety of different care settings and for varying periods of time.
"Require people to actually operate without the EMR for a period of time so that they remember where the paper records are," said Gravely. "And they remember where the forms are. You need to make sure they remember how to get a lab test ordered quickly and efficiently when you don't just use the keyboard and type it in."
After running a simulation, Gravely emphasized the importance of performing an honest self-assessment of providers' conduct during the drill.
"Really use the drill to get better and more efficient in your response," maintained Gravely, "Instead of just using the drill to show how you've got a plan and you've thought about this, use the drill to identify your weaknesses. Once you've identified your weaknesses, prioritize working on those areas."
Strategizing to fill gaps in care that crop up during EHR downtime simulations can help to reduce the risk of slowdowns, delays, threats to patient harm, or billing problems during real instances of EHR downtime. The controlled environment of a drill allows simulation participants to enact incident preparedness plans without the pressure of a live incident.
Convene organization executives to answer major operational questions
In addition to promoting readiness among clinicians and hospital staff, healthcare organization executives should also meet to answer major operational questions and make any decisions that may affect clinical and administrative processes before an incident occurs.
"There's no reason that the C-Suite can't put this on the agenda," said Gravely. "Healthcare organization leadership should sit down and totally model out how EHR downtime will look from an organizational standpoint. Decide what leadership are expected to do in the first hour, then in the first three hours, then in the first day."
"The C-Suite needs to ask the hard questions and be prepared to lead the organization through an emergency," Gravely added.
Executives should be prepared to make major decisions prior to an episode of EHR downtime to reduce confusion among clinicians and limit the potential for delays in patient care delivery.
"Do you cancel appointments?" suggested Gravely. "Do you divert? What about your surgeries that are scheduled? A critical part of the incident response is making sure your executive team is ready to make decisions and will not be caught of guard."
Promoting preparedness across each level of an organization's management structure will help to further stabilize continuity of operations in the case of an emergency.
Communicate, collaborate with EHR vendors
Finally, Gravely recommended healthcare organization leadership maintain open lines of communication with their EHR vendors and discuss how vendors can assist with EHR downtime recovery.
"Discuss this with your EHR vendor," Gravely said, "What are their plans? Have that conversation beforehand. Find out what they can do for you if your system goes down. You want to make sure you have an idea of how that vendor's capacity to help you when developing your own recovery plans."
Similarly, Gravely suggested healthcare organizations that participate in a health information exchange (HIE) engage with other participants of their network to discuss incident preparedness.
"You should also talk to other hospitals in your network or system — or any other hospitals in the community — that face an identical threat. Has anyone collaborated to develop a plan at the community level? If not, maybe you bring it up."
These concrete steps will help to optimize incident preparedness in the case of EHR downtime, reduce patient safety risks, promote continuity of operations, and limit slowdowns.