How Web-Based EHR Systems Save Community Hospitals Money
The flexible contracts that accompany some web-based EHR systems can fit a community hospital's tight budget.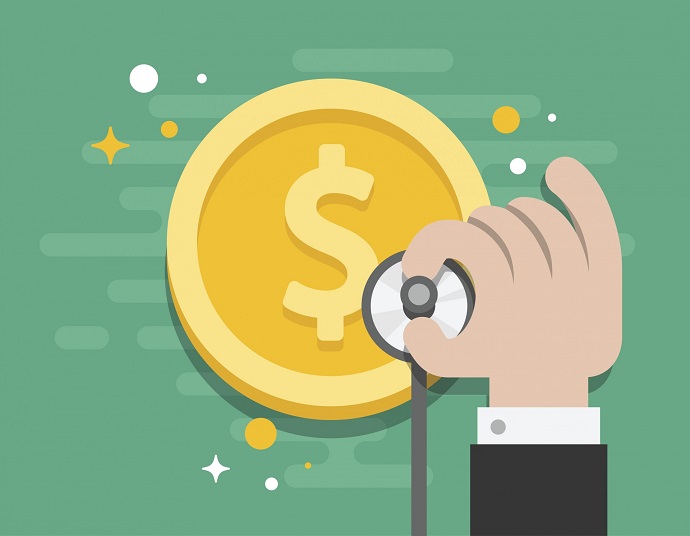 Source: Thinkstock
- More and more health IT companies are working to develop affordable EHR system offerings geared toward meeting the needs of small, rural, and community hospitals.
Enterprise health IT companies such as Epic and Cerner — which formerly catered almost exclusively to large hospitals and health systems — now offer deployment models and cost-efficient product packages better able to fit within the bounds of a small hospital-sized budget.
The advent of the web-based EHR system has allowed for even greater savings. Web-based EHR systems eliminate the need for cost-conscious hospitals to make upfront capital investments in new hardware or in-house storage systems.
Ellenville Regional Hospital CEO Steve Kelley told EHRIntelligence.com the community hospital's web-based EHR system has already begun to yield savings a year and a half after go-live.
While the reduction in operating expenses is a plus, Ellenville initially opted to switch to a web-based EHR system due to persistent problems with health data exchange and care coordination. Hospital staff had become dissatisfied with a disjointed legacy EHR system with poor usability that negatively affected provider communication between departments.
Solving problems with EHR integration to Boost Care Coordination
READ MORE: EHR System Customization Benefits Patient-Centered Medical Homes
Prior to implementing an athenahealth EHR, New York-based Ellenville utilized a poorly-integrated legacy system.
"We had a different product before that that was supposedly an integrated system, but it really wasn't," Kelley said. "It was made up of modules that came from other places."
A hodge-podge legacy system comprising incompatible health IT modules took a toll on clinical efficiency at Ellenville.
"The emergency department system was different from the inpatient system," said Kelley. "Not just a little different — completely different. It didn't even use the same pharmaceutical data set. So there was no way to exchange the data."
Lack of interoperability between hospital departments limited Ellenville providers' ability to engage in health data exchange. As a result, clinicians were saddled with data entry duties that detracted from care delivery.
READ MORE: EHR Systems Should Be Systems of Engagement, Not Recordkeeping
"If you were admitting someone, you had to re-type all the meds," Kelley explained. "That wasn't good. It delayed getting people out of the ER and admitted into the hospital. It certainly raised the potential for errors because you had to re-type information."
Problems with care coordination also heightened the potential for confusion among staff members.
"If you had a nurse become ill in the emergency department and you needed to float someone over from the inpatient unit — the inpatient nurse wouldn't know how to operate the system because it was that different," maintained Kelley.
These problems with care coordination, health data exchange, and continuity of care motivated Ellenville to invest in an EHR replacement. The New York-based community hospital's new fully-integrated EHR system made daily operations a lot simpler for nurses, who are often mobile and frequently move between departments.
"Our nurses are proficient in our systems in one department — if they float to another department, it's the exact same system," said Kelley. "So that's very easy for providers."
READ MORE: EHR System Tech Support Greatly Impacts Patient Care Delivery
In addition to streamlining operations within Ellenville, the community hospital has also seen improvements in external health data exchange with outside hospitals.
Specifically, Ellenville has achieved interoperability with Epic users. Providers are now better able to exchange data with its largest physician customer — a nearby federally qualified health center (FQHC) and Epic user.
"We transfer patient information from the emergency department," said Kelley. "If any of their patients show up in our ER, we send the patient back to them with the face sheet of what the patient came for, what procedures we did, what medications we gave them, and so forth."
"We also ask as much as possible if it's appropriate to schedule a follow-up appointment," he continued. "The patient leaves with a very good treatment plan that includes primary care follow-up."
Ellenville has also improved health data exchange with its regional health information organization (RHIO) in New York.
"We send data to that on a regular basis," said Kelley. "We send data to physician groups that provide care here such as the emergency department group, the radiology group, pathology, anesthesia, and so forth. We can communicate the data that's necessary for clinical and financial purposes to those groups."
In addition to participating in a RHIO, Ellenville engages in health data exchange with the New York State Department of Health to fulfill state-mandated reporting requirements. New York's Statewide Planning and Research Cooperative System (SPARCS) — a comprehensive, all-payer data reporting system — requires that hospitals submit patient-level data about patient characteristics, diagnoses, treatments, services, and charges for services.
By streamlining health data exchange with its state Department of Health, Ellenville has reduced administrative burden on providers. The community hospital has also made progress on its own initiatives.

"We've found success in a project that involves opiates in our ER," said Kelley.
The opioid crisis is currently one of the top concerns of the Trump Administration. Health data exchange and prescription drug monitoring programs (PDMPs) that help providers query information about a patient's past controlled substance and opioid use have helped to enable better-informed prescribing practices.
"We have reduced opioid administration by 84 percent, which has given us a lot of visibility," said Kelley. "That's a project we run through athena."
Combined with the financial benefits of a web-based EHR system, these clinical and administrative improvements have enabled Ellenville to become overall more efficient.
The financial advantages of a web-based EHR system
Current federal regulations mandate that hospitals and health systems of various sizes utilize some form of EHR technology. While EHR technology can allow for better-informed patient care and health data access, health IT can be extremely expensive.
Large academic health systems and other healthcare organizations with substantial financial backing may have the funds to foot the bill. But for small hospitals and physician practices, it can be hard to recover from the financial hit of a recent EHR implementation.
"With a lot of these systems, you have to buy the hardware, the software," said Kelley. "You have to install all that stuff — millions of dollars — and you have to install all these licenses, which are typically paid for up-front."
"Then they develop new modules, and you have to buy those," he continued. "You have additional expenses for maintenance. And all the contracts are laddered, so if you want to get out of them you have to pay off the remaining fee structures on the contracts"
Laddered contracts can force hospitals into vendor lock. Vendor lock is when a hospital is unhappy with its EHR system but is unable to pursue an EHR replacement because of the cost of remaining contract payments. Expensive contracts can leave hospitals financially locked into keeping a lackluster EHR system, leading to dissatisfied, frustrated physicians.
Ellenville was partly drawn to sign the web-based EHR system contract because of its unique payment structure.
"There's no money down," said Kelley. "It's based on collections. On athenahealth, if we decided we didn't like them anymore, we could give them 90 days' notice and we walk away with no additional back charges — which are notorious for making it difficult for hospitals to change vendors"
Other web-based EHR system contracts are similarly flexible. Prior to being acquired by Allscripts, Practice Fusion's web-based EHR system offering was free. Now, physicians can use Practice Fusion for a monthly subscription fee of $100 per month.
According to Kelley, flexible payment structures similar to those of athenahealth and Practice Fusion should be the future of health IT.
"Elasticity — that's an area vendors will want to be out front on," said Kelley. "But I don't know if certain vendors can do that very easily when the way they earn their living is based on a different model."
Less expensive EHR contracts will enable hospitals to more easily swap one system for another, which may help to reverse the growing tide of physician dissatisfaction with EHR technology. Hospitals can also save money on EHR technology and invest in other kinds of health IT that more directly impacts patient care.
"When people are looking to change systems, a lot of it is over dissatisfaction for being nickel-and-dimed with additional costs," said Kelley. "They tell you about this new module you have to buy, and it costs thousands of dollars. Suddenly, you can't buy that new CAT scanner or ultrasound because you have to pay for something that's not in your budget from IT."
Ultimately, cost-effective EHR systems benefit more than a hospital's bottom line. Affordable health IT allows hospital and health system leadership the freedom to invest in other aspects of patient care delivery and pursue EHR replacements without the burden of back charges to ensure physicians aren't stuck using a system they dislike.
"The financial model is very innovative," said Kelley. "It's really a departure from the way IT has been sold for generations."