ICD-10 Implementation Yields 80% Success Rate, KPMG Reports
"While there seems to be a fairly smooth transition to ICD-10, the 11 percent of organizations that are struggling need to be helped."
- The October changeover from ICD-9 to ICD-10 brought with it some slightly mixed but overall positive results. In a latest survey of the provider ICD-10 transition, KPMG found that nearly 80 percent of providers are seeing success.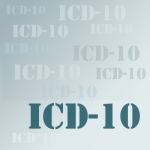 According to a press release, KPMG conducted a survey of 298 healthcare IT professionals in one of its ICD-10 webcasts. Webcast attendees were asked to submit answers to questions which popped up on their screens throughout the hour-long session.
The results showed that overall, 80 percent of respondents saw general ICD-10 implementation success. Nearly 28 percent of respondents encountered no issues during the transition, while 51 percent saw a few hiccups, but overall success.
However, nearly 11 percent of attendees reported no success, with some describing their transition as a "failure to operate in an ICD-10 environment."
The most commonly cited ICD-10 issues included rejected claims, clinical documentation issues, and coding education issues. Additionally, several respondents reported problems with revenue cycle and coding delays, as well as health IT problems. Only 11 percent of respondents reported that they did not anticipate these issues.
In the wake of these reported problems, almost half of respondents stated they were pursuing various practice initiatives to remedy the issues. These initiatives include documentation improvement, revenue cycle optimization, and EHR and health IT optimization.
Another quarter of respondents stated they would not pursue these initiatives.
Although KPMG found that most healthcare providers have seen ICD-10 success, the organization's experts maintain that those who are not seeing success are in critical need of help. KPMG officials state that helping these providers will in turn help their patients, which is the overall goal of any healthcare policy initiative.
"While there seems to be a fairly smooth transition to ICD-10, the 11 percent of organizations that are struggling need to be helped," said KPMG Managing Director at the tax, audit, and advisory firm Todd Ellis. "The communities these organizations serve depend upon their healthcare providers to meet their medical needs and we need to help them through these challenges. ICD-10's implementation was a lengthy process and unfortunately they will address these issues or face greater competitive disadvantages in measuring quality and reduced cash flow."
Other organizations have been reporting a mixed bag of results following ICD-10 implementation, as well. The Centers for Medicare & Medicaid Services recently released its first round of claims metrics, reporting a two percent denial rate for Medicare fee-for-service claims. However, the agency also recently reported clarifications for several hiccups it has encountered throughout the transition.
Additionally, a blog post by the Coalition for ICD-10 recently reported high success rates for the transition, however most of its respondents belonged to large health insurers or health systems which are more able to make the transition. Contrasting reports show implementation issues for smaller practices.
The webcast also explored clinical documentation improvement (CDI) which could optimize an organization's ICD-10 transition. According to KPMG, CDI specialists in key areas are critical in successful implementation. Practices should have experts in billing, care and quality, data analytics, and compliance in order to fully optimize CDI. However, the findings showed that collaboration amongst experts was key in reducing implementation fragmentation. KPMG experts explained that CDI should be a collaborative process.
Overall, KPMG officials explained that ICD-10 transition is an ongoing process that will require learning and ongoing practice adjustments.
"ICD-10 is the healthcare industry's equivalent to the Y2K changeover in scope and has a profound influence on not only the billing and reimbursement, but the ability to track quality of the delivery of healthcare," Ellis explained. "This is an ongoing process, however, and this transition affects not just technology, but finance, employee training, clinical information, and other functions in healthcare."