IHE, PCHAlliance to Launch Joint Interoperability Initiatives
Two organization will partner to improve standards-based EHR interoperability and health data exchange.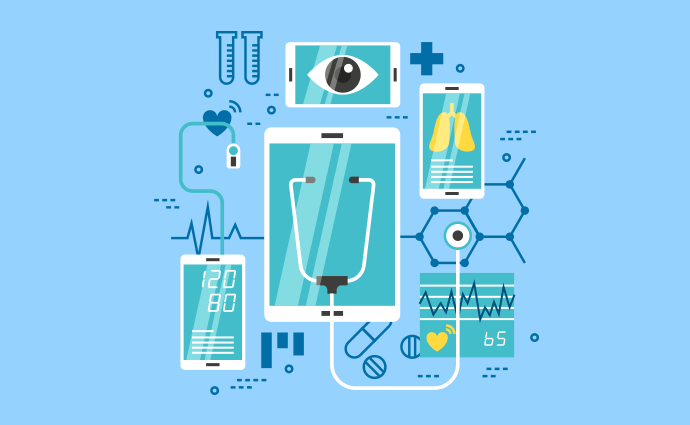 Source: Thinkstock.
- The Personal Connected Health Alliance (PCHAlliance) and Integrating the Healthcare Enterprise (IHE) are set to kick off several joint initiatives this year centered on improving health data exchange between EHR and health IT systems. Specifically, their efforts will focus on conformity testing and certification.
IHE is an initiative founded by healthcare professionals seeking to improve computer systems in healthcare information sharing by promoting standards to ease coordinated care.
PCHAlliance is an organization founded by HIMSS focused on mobilizing stakeholders to improve personal connected health. While IHE focuses on clinical healthcare settings and health information exchange across enterprise, PCHAlliance targets home and remote health settings.
"PCHAlliance and IHE share the same vision. That is, we believe that health information exchange is possible throughout the worldwide healthcare ecosystem and, together, we can support new innovations and create solutions to improve health outcomes, enhance understanding and help make big data possible," said PCHAlliance VP Michael Kirwan. "We are looking forward to expanding our collaboration and working closely to further extend interoperability in healthcare."
Both IHE Profiles and PCHAlliance Continua Design Guidelines — standards-based, open specifications —— will serve as the foundation for the collaboration in ensuring device data collected by either a provider or a patient flows seamlessly into EHR without format or code manipulation. Maintaining standardization across the healthcare industry and encouraging open interfaces in health technology is one of the primary prerogatives of the industry heading toward coordinated care.
IHE and PCHAlliance are developing a plan to continually enhance and simplify interoperability using a three-part approach.
First, the organizations will join forces on future IHE Profiles and Continua Design Guidelines development to ensure a successful deployment of truly interoperable systems.
Secondly, they will collaborate on conformity testing and certification to streamline and align their tools and processes.
Finally, PCHAlliance and IHE will advance communication, education and interoperability demonstrations to mitigate confusion among healthcare providers, vendors, and standards bodies.
"IHE is very excited to partner with PCHAlliance in advancing the goal of standards-based interoperability," added IHE International Board Co-Chair Michael McCoy. "PCHAlliance brings a well-established culture of standards and testing in the device space that blends perfectly with IHE's body of work, expanding the scope of connected HIT systems in this rapidly innovating area of healthcare."
As noted in the joint statement, the Continua Design Guidelines are widely regarded as the international standard for personal health systems through the International Telecommunication Union (ITU), which is the body within the United Nations responsible for setting worldwide healthcare standards. They consist of reference architecture, implementation tools, and services based on up-to-date technology standards and specifications including Bluetooth Low Energy Technology specs, IEEE's 11073 Personal Health Device Standards, IHE Patient Care Device PCD-01 Transaction, and the Health Level Seven International (HL7) Personal Health Monitoring Report (PHMR), among others.
A useful advantage of the IHE profiles is the common language it provides for purchasers and vendors to meet the needs of healthcare sites and capabilities of HIT products for integration. The common language facilitates interoperability and sidesteps unnecessary administrative burden.
These profiles provide developers with clear guidelines for implementing communication standards supported by industry partners stringently documented, reviewed, and tested. Purchasers can use these tools to reduce complexity issues involved with implementing interoperable systems. The profiles offer definitions of the ways in which standards should be implemented to meet clinical needs and use cases, as well as the testing infrastructure through structured testing events (e.g., IHE Connectathons) hosted throughout the world.