Improving Provider Satisfaction in the Post-HITECH Era
Two healthcare leaders reflected on the impact of HITECH and suggested ways policymakers can improve provider satisfaction.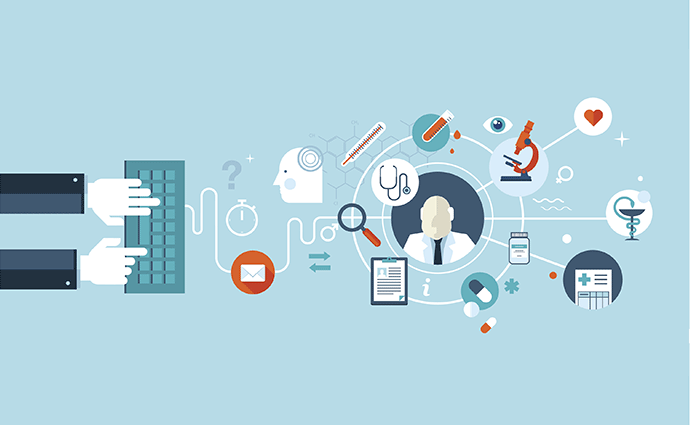 Source: Thinkstock
- A recent article in the New England Journal of Medicine examined the impact of the HITECH Act on EHR adoption and advised policymakers on ways to improve provider satisfaction and health IT innovation in the post-HITECH era.
Co-authors Beth Israel Deaconess CIO John Halamka, MD and Massachusetts eHealth Collaborative CEO Mickey Tripathi, PhD acknowledged that HITECH is responsible for encouraging most hospitals and physician practices to adopt EHR systems.
However, some of the act's effects were less than beneficial. Provider satisfaction in particular took a hit as a result of stringent, complex regulations.
Widespread provider dissatisfaction
"We tried to drive cultural change with legislation," wrote the authors. "We expected interoperability without first building the enabling tools. In a sense, we gave clinicians suboptimal cars, didn't build roads, and then blamed them for not driving."
The duo stated burdensome requirements and the premature push for EHR adoption may have resulted in problems with EHR usability, clinical workflow, health IT innovation, interoperability, and patient engagement. Policymakers expected hospitals and physician practices to utilize EHR technology efficiently without accounting for the time and guidance necessary to adapt to such a drastic change.

The prescriptive nature of federal requirements also overwhelmed providers. Halamka and Tripathi highlighted quality measures as one requirement responsible for negatively affecting usability while muddling the connection between incentive payments and clinical performance.
READ MORE: HITECH Directly Responsible for Hospital EHR Adoption Spike
"Providers bristled at externally imposed process-oriented requirements that dictated their user experience without a corresponding change in reimbursement policies or clinical best practices," the two wrote.
The expectation that clinicians could provide quality patient care, maintain a personable relationship with patients, switch from paper-based to EHR-based workflows, engage in data entry to fulfill federal requirements, implement security protections in compliance with HIPAA, and stay on top of other daily clinical activities all played a hand in reducing provider satisfaction, Halamka and Tripathi said.
Limited health IT innovation
Health IT companies may have also been stifled by federal requirements imposed through ONC certification.
"Development resources had to be diverted to programming of complex certification requirements to meet the technical, functional, and workflow requirements of meaningful use, which left little available capacity for innovation and product development based on user experience," the authors wrote.
In addition to ONC certification, federal requirements may have raised the bar too high for health IT companies in relation to interoperability improvements.
READ MORE: HITECH Continues Funding Meaningful Use Health Data Exchange
"Though it did not specify a nationwide patient-matching strategy, create a nationwide directory of provider electronic addresses, forge a single set of consent or privacy guidelines, or define governance for deciding who could exchange what for various purposes, it set requirements with the assumption that interoperability could somehow skip over such essentials," the duo explained.
Information blocking is not responsible for problems with data flow, the authors added. Instead, lack of standardization in technology, policy, and business needs are to blame.
Furthermore, Halamka and Tripathi stated the meaningful use program was focused on processes rather than outcomes.
In theory, the value-based care system should be outcomes-based. However, interoperability networks and health IT companies have focused more on measuring the amount of messages sent and data exchanged instead of the affect this data exchange has had on optimizing clinical care.
The rise of nationwide interoperability networks
Despite these somewhat misguided policies, interoperability has improved in the HITECH era. Halamka and Tripathi pointed to the expansion of networks centered on nationwide standardization as the private sector's answer to the need for increased interoperability.

These networks address issues including patient matching, provider directories, data governance, and other areas of standardization.
READ MORE: EHR Integration a Challenge for Hospital Interoperability
"Such networks include Carequality, CommonWell, DirectTrust, Epic's CareEverywhere, and Surescripts at the national level, as well as regionally focused health information exchange networks such as those in Indiana, Maine, Maryland, and Massachusetts," the two wrote.
Interoperability networks—along with standards such as Fast Healthcare Interoperability Resources (FHIR)—have assisted developers in achieving a higher level of interoperability and innovation.
The post-HITECH era
Ultimately, Halamka and Tripathi posited the HITECH era has come to a close. In the post-HITECH era, they urged the federal government to loosen its hold over health IT use and development and relinquish control to providers, innovators, and other industry stakeholders.
Specifically, policymakers should encourage less prescriptive regulations and requirements focused on outcomes over processes. Halamka and Tripathi offered four recommendations to enable this shift in policy.

"First, requirements related to meaningful use and the Merit-Based Incentive Payment System (MIPS) introduced by CMS could be dramatically simplified to focus on interoperability and a streamlined set of outcome-oriented quality measures," the duo wrote.
Next, Halamka and Tripathi suggested EHR certification should encourage interoperability capabilities through a public test server with requirements pertaining to EHR vendor success in reading and writing medical records using the server.
The two also suggested interoperability be driven by market pressure rather than legislation.
"The ONC, CMS, DOD, VA, SSA, and other federal agencies could actively encourage private-sector networks to connect with each other using open industry standards, much as wireless and automated-teller networks have done," wrote the authors.
Finally, the pair suggested offering incentives for the adoption of open application programing interface (API) standards—including FHIR—for interactions between patients, providers, and payers to foster innovation and health IT improvements.
These and other policies focused more on encouraging open, competitive innovation and less on adherence to strict requirements could help improve provider satisfaction and health IT developments.
"If the post-HITECH era can return control of the agenda to customers, developers, and multistakeholder collaborations, we should be able to recapture the hearts and minds of our clinicians," the duo concluded.