IN Rep Demands Transparency on VA EHR Modernization Leadership
A congressman requested VA Secretary Robert Wilkie immediately appoint permanent leaders to head the VA EHR modernization.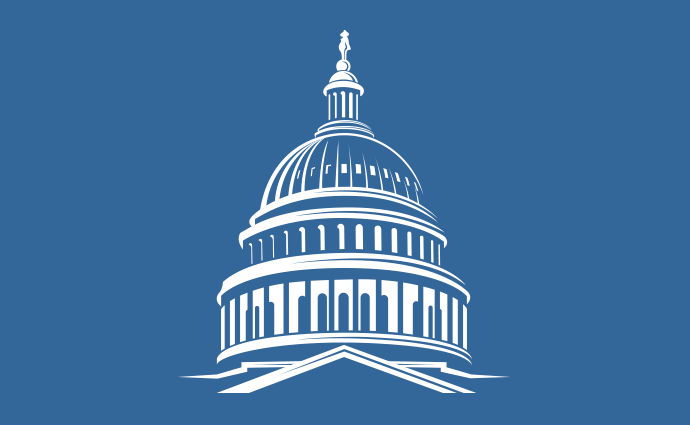 Source: Thinkstock
- House Subcommittee on Technology Modernization and Representative Jim Banks (R-IN) urged VA Secretary Robert Wilkie to improve transparency into VA EHR modernization project leadership in a recent letter.
Banks also requested that Wilkie immediately appoint permanent leaders to head the Office of Electronic Health Record Modernization (OEHRM) in the wake of former Chief Health Information Officer (CHIO) Genevieve Morris' resignation on August 24.
In the letter, Banks expresses "great concern about the deteriorating and rudderless leadership" of OEHRM.
OEHRM was established in July to ensure the VA Cerner EHR modernization project runs smoothly. The oversight panel manages the preparation, deployment, and maintenance of VA's new system, as well as all EHR-integrated health IT tools.
"The resignation of the Chief Health Information Officer, the program's top leader, comes only three days after the resignation of the Chief Medical Officer," stated Banks. "As a result, at most half of the program's leadership positions are occupied, and its rank-and-file positions are only sparsely filled, primarily with detailees."
The lack of permanent VA leadership is especially concerning given the Cerner EHR implementation is slated to begin on October 1, 2018, Banks maintained.
"It would be a tragedy for the program to be undermined by personality conflicts and bureaucratic power struggles before it even begins in earnest," wrote Banks. "In fact, despite several requests, I was not even able to meet with the EHRM leadership team before these departures."
The lack of stable leadership at the helm of OEHRM has made it difficult for Banks and his subcommittee to engage with the oversight program to discuss an agenda for guiding VA decision-making.
Banks urged Wilkie to immediately identify a permanent CHIO with the medical and technical expertise to competently manage the $10 billion EHR implementation project.
"I also urge you to select a Chief Medical Officer (CMO) from within the Veterans Health Administration; it is crucial that this person commands the respect of the VHA workforce, as he or she must represent its views in the extremely sensitive task of redesigning clinical processes," Banks stated.
Finally, Banks requested Wilkie provide his subcommittee with a detailed organizational chart of all federal positions and full-time contractor positions part of OEHRM by September 7, 2018.
The organizational chart should list the names of the individuals in each position and flag any positions still left vacant, Banks said.
Problems with permanent leadership at OEHRM follows persistent issues at VA with stable staffing in the federal agency's higher-up positions.
In April, former VA CIO Scott Blackburn resigned from his post amidst negotiations to finalize the VA Cerner contract.
Blackburn had been serving as the department's acting CIO since October 2017 and had played a significant role in launching VA's replacement project of the homegrown VistA system.
Before Blackburn, former VA Secretary David Shulkin was removed from the head of the federal department following accusations from the Inspector General that he had improperly accepted tickets to the Wimbledon tennis tournament.
The Trump administration struggled from March until July to confirm a new VA Secretary.
Wilkie was confirmed as the new permanent secretary on July 24. Wilkie had been serving as the VA Acting Secretary since Shulkin left his post and officially signed the Cerner contract in mid-May after months of delay.
The first implementation of VA's Cerner EHR system is expected to go live in March 2020.
Per provisions of the Veteran's Electronic Health Record Modernization Oversight Act of 2017, OEHRM will receive certain documents related to the implementation process including project timelines, costs, the health IT strategic architecture plan, and the transition plan for implementing updated architecture.