Investigators Deem Canadian Cerner Implementation Poorly Executed
The Canadian government determined the Cerner implementation was poorly executed, yielding few benefits.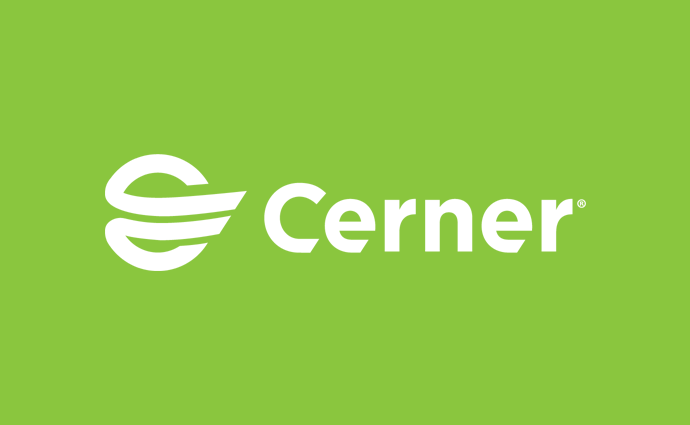 Source: Thinkstock
- The British Columbia Ministry of Health recently concluded its second review of Island Health's EHR system IHealth and determined the Cerner implementation was poorly executed and training was insufficient to support the system launch.
The Ministry presented these and other findings in a report assessing the functionality and usability, risks to patient safety, culture and governance, readiness, benefits realization, and finances related to the health system's EHR implementation project.
In addition to these six areas of observation, investigators also examined the progress hospital leadership at Nanaimo Regional General Hospital and Dufferin Place have made in implementing recommendations issued by Provincial Patient Safety and Quality Officer Doug Cochrane, MD, last year.
Investigators acknowledged that even successful EHR implementations generally receive mixed reviews from hospital staff. One year after a successful EHR implementation at 10 Ontario hospitals, only 53 percent of nurses and 26 percent of providers reported being moderately or highly satisfied with the new system, investigators noted.
However, the IHealth system has been particularly plagued with significant, long-term problems, they maintained.
READ MORE: $178M Cerner EHR System Under Review After Persistent Problems
"While widespread initial satisfaction and acceptance may not be realistically possible, flaws in the process for designing, building, and implementing IHealth have had wide-reaching impacts on the successful adoption of the system and the ability to achieve the intended benefits," wrote Ministry of Health investigators in the report.
Report findings indicated three of 28 critical patient safety events have been linked to problems with the IHealth system.
"This is concerning, and could be related to numerous factors including the hybrid systems in the ED and ICU," wrote investigators.

"Additionally, the processes for tracking, investigating, and communicating the resolution of potential safety risks and events raised by users after activation were insufficient, leading to concerns that these risks and events were not being taken seriously enough and that changes were not being made to address them," they continued.
Despite the system's role in contributing to patient safety problems, peer experts suggest the benefits of transitioning from a paper-based records system to an EHR system far outweigh the risks. However, investigators also revealed a staff survey showed more than 50 percent of users believe new EHR processes are less safe than previous paper-based processes.
"Island Health should work to understand what is driving this perception and address user concerns collaboratively," they recommended.
READ MORE: Rumored Cerner EHR, Amazon Partnership Talks in Final Stages
Investigators pin a significant portion of these patient safety problems on a poorly-executed implementation.
"Challenges with the design, build, and implementation phases of the IHealth project have led to significant issues with adoption and distrust between key stakeholder groups, in particular physicians and Island Health leadership," investigators wrote.
Investigators observed that unreliable medical and organizational governance and poor system oversight may have negatively affected the implementation, among other deficiencies.
They also found Island Health prioritized progress in completing the implementation over the quality of the Cerner EHR solution or user readiness.
"This, coupled with a poorly executed implementation, caused users to react strongly against the system," wrote investigators.
READ MORE: Rocky Cerner EHR Implementation Spurs Conflict, Billing Problems
"Interviewees suggested that weak medical leadership and governance processes may have also allowed some inappropriate behavior to escalate," they added. "Many staff and physicians in Nanaimo appear to be stuck between these two extremes, unable to move on with an already difficult transition."
Insufficient hospital staff training and EHR tech support further exacerbated problems with the implementation.
"Existing challenges with the culture at [Nanaimo] also made this site a poor choice for the first activation."
Furthermore, investigators determined Island Health has only experienced a small number of benefits as a result of the Cerner implementation, and the health system has not yet begun regularly measuring and reporting on metrics.
"Peer experts noted that the stabilization period can impact benefits realization, however 18 months is a very prolonged stabilization period," they stated.
The myriad problems accompanying the implementation will also impact the cost of the project. While the project was initially slated to cost around $178 million, total forecasted spending for the project now clocks in at $227.4 million.
While the Cerner system has proved largely problematic, investigators also pointed out some of the project's successes. Most notably, the IHealth team has been steadily making improvements to the system, the system is built on a technical foundation that has been in place for many years, and the organization has learned important lessons from the implementation.
"That said, repairing damaged relationships and rebuilding trust will take time and effort," wrote investigators. "Lessons learned must lead to meaningful improvement, including changes in approach that more effectively support listening and learning from those at the front lines."
Additionally, investigators stated Island Health has implemented the majority of Cochrane's recommendations.

"Improvements to the system have been achieved through the implementation of the recommendations, though some may not yet have been fully communicated to stakeholders," they stated.
The remaining recommendations issued during Cochrane's initial system review are expected to be completed before the end of 2018.
Ultimately, investigators made nine recommendations to IHealth users to improve the system in the future.
Among the recommendations, investigators suggested hospital leadership stabilize IHealth at Nanaimo hospital before moving onto other sites, strengthen hospital governance and build a culture of respect and trust throughout the health system, and stall the implementation until a detailed, comprehensive, and realistic plan to improve the implementation is put in place.
This poor review preceded rumors that the Department of Defense Cerner implementation — MHS Genesis — is being put on hold for the next eight weeks due to persistent problems.
A source told Politico the rollout is being stalled due to complaints about clinician workflows. A DoD spokesperson said pausing the project will enable Cerner and the federal agency to get the MHS Genesis implementation back on track.