Joint DoD, VA EHR Modernization Governance Bodies to Launch 2019
Joint DoD and VA EHR modernization governance bodies will be in place by 2019 to facilitate collaborative decision-making.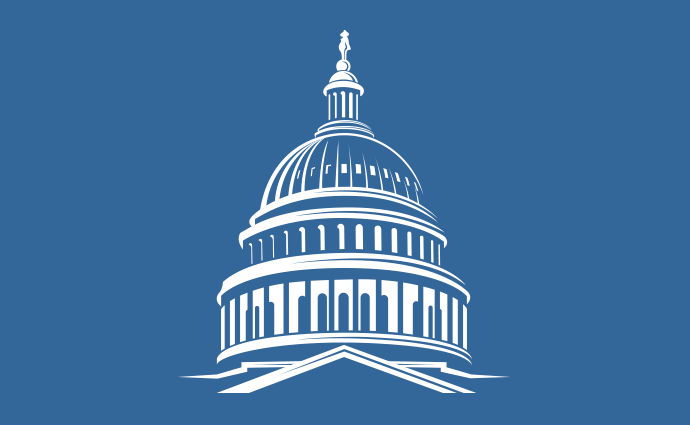 Source: Thinkstock
- The Department of Defense (DoD) and VA Interagency Program Office (IPO) is helping to establish joint DoD and VA EHR modernization governance bodies in an effort to facilitate collaborative decision-making and improve interagency communication throughout VA's Cerner EHR implementation project.
Joint EHR modernization governance bodies should be in place by 2019, according to testimony from IPO Director Lauren Thompson, PhD, at a House Veterans Affairs Subcommittee on Technology Modernization hearing held September 13.
During the hearing, subcommittee chairman Jim Banks (R-IN) sought clarification on how IPO would serve as a "single point of accountability" during VA's Cerner EHR implementation project.
"If successful, it will be one of the lynchpins of a more responsive, agile, and efficient VA," Banks said of the modernization project. "If mismanaged, I fear a daunting and disappointing setback."
Communication between DoD and VA will help boost project efficiency by allowing both departments to share resources and lessons learned throughout the implementation.
"We have learned so many lessons from MHS GENESIS' early mistakes," said Banks. "There is a great deal though that we still do not know."
The IPO was established in 2008 to guide VA and DoD in implementing EHR technology that allowed for full interoperability between providers at both agencies.
"The mission of the IPO is to lead and coordinate the adoption of and contribution to national health data standards to ensure interoperability across the DoD, VA, and private sector healthcare providers," said Thompson in her testimony.
IPO is a collaborative entity comprising 30 staff members from both VA and DoD. The office is responsible for monitoring industry best practices and providing guidance to facilitate health data exchange and interoperability.
"These activities are vital to continue providing the building blocks necessary for the Departments to expand and improve their health data interoperability, both across the Departments and with private healthcare providers," explained Thompson.
"Specifically, the IPO established a Health Data Interoperability Metrics Dashboard to identify Department-specific targets for transactional metrics and trends, routinely shared with Congress," Thompson continued.
IPO is currently working to support DoD and VA in developing a governance process for making joint decisions about common aspects of their EHR solutions.
"This process will involve multiple layers, from Department-level governance within the DoD and VA, to the interagency coordination and collaboration through working groups and committees that is already underway and facilitated by the IPO, to joint DoD/VA Electronic Health Record Modernization governance bodies," explained Thompson.
While IPO is intended to be a single point of accountability for the project, a recent Government Accountability Office (GAO) report determined the office has not been effectively positioned to achieve this aim.
"Further, the future role of the Interagency Program Office remains unclear despite the continuing need for VA and DOD to share the electronic health records of servicemembers and veterans," continued investigators in the report.
GAO Director of IT Acquisition Management Issues Carol Harris recommended VA ensure the role and responsibilities of the office are clearly defined within governance plans about VA's Cerner EHR implementation.
In keeping with GAO's recommendations, subcommittee ranking member Conor Lamb (D-PA) prompted Thompson to define the role of IPO within the context of the VA EHR modernization.
According to Thompson, IPO does not have decision-making authority.
"The IPO serves in a convening role," clarified Thompson. "A coordinating role. We facilitate the information sharing from the experiences of the DoD's MHS GENESIS deployment at initial sites to the VA and conversely information from the VA as their program is being developed to share with the DoD."
"At this point, we make recommendations," added Thompson. "We do not have decision-making authority."
Harris stated this definition of IPO's role is not aligned with the expectations for the office set forth by law.
"According to the law, the IPO is supposed to be the single point of accountability," said Harris. "That would include responsibility, authority, and decision-making."
Given IPO's limited definition of its role in the VA EHR modernization project, Harris agreed with ranking member Lamb that DoD and VA lack a single point of accountability at this time.