Maryland's Meritus Health Completes Epic Go-Live with Mercy
The Maryland health system credits the IT offshoot of Mercy health system in Missouri, with enabling the successful launch of its new EHR technology.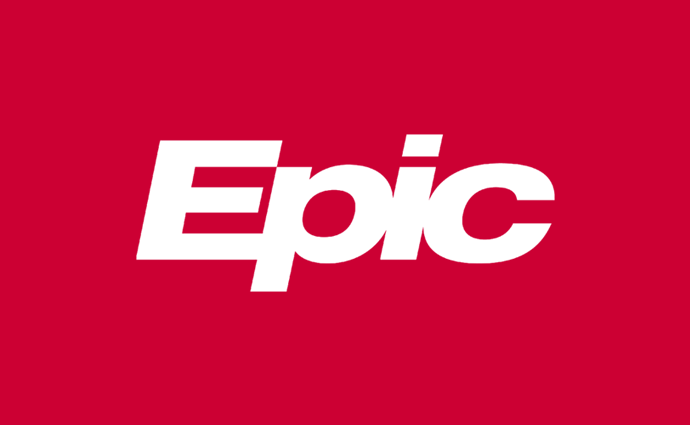 Source: Epic Systems
- Meritus Health is now an Epic shop and has Mercy Technology Services (MTS) to thank for a successful rollout.
"Adopting a new EHR can be a costly, time-consuming process for any health care system," said Meritus Health CFO Tom Chan in a public statement. "Thanks to our partnership with MTS, Meritus was able to quickly implement one of the most sophisticated versions of Epic in use today, reducing the time to install from 18 months to just over a year and helping us experience significant savings along the way."
In landing page dedicated to the Epic rollout, Meritus Health notes that the health system went live on Sept. 1, 2018, and immediately empowered providers with "one patient, one record; one scheduling system; 24/7 availability to patient records; and a single source of data for quality improvement and researcher."
Meritus Health's flagship facility, Meritus Medical Center, opened six years ago in Washington County, Maryland, to provide hospital and health care services. Meritus Medical Center was built as a direct link to Robinwood Professional Center, creating a campus where health care providers, outpatients, visitors and families can move easily from one service area to another.
Two motivations led to the decision to undergo an Epic implementation. The first was to transform care delivery. "The implementation of the Epic electronic health record transforms the way care is delivered by integrating systems across Meritus Health and the community, streamlining processes, and increasing efficiency." Meritus Health states.
The second was to improve the patient experience across the health system. Specifically, Meritus Health pinpointed five ways the Epic digital environment will benefit patients:
Enhances patient safety and quality of care
Improves patient experience
Standardize and streamline clinical processes
Actively engage patients in their own care
Develop a population health culture and enable coordination both internal and external to Meritus
The Epic system now in place at Meritus Health represents close to ten years of development by MTS on Mercy's own version of Epic "offering Epic implementation" and "hosting and support on a commercial basis," led clients to be able to access a "uniquely advanced version of the Epic EHR." An early adopter of Epic's EHR, Mercy became the nation's first provider accredited by Epic to offer EHR solutions to other hospitals, including Epic in the cloud, implementation and optimization.
"While MTS' commercial clients can choose to license the EHR software from MTS under Epic's Community Connect model, Meritus chose to license the system directly from Epic, but opted to take a copy of MTS' highly configured version of Epic, while also working with MTS for implementation and hosting," stated MTS in a press release. "As a result, Meritus gains the benefit of MTS' advanced Epic software with its elevated Gold Stars rating while maintaining the flexibility and freedom to customize the system further to meet their own needs."
According to Meritus Health leadership, the health system was able to remain in the driver seat when making decisions about the needs Epic technology should address.
"As we started this journey with MTS, we knew we wanted to maintain a degree of autonomy," said Meritus Health Chief Transformation Officer Carrie Adams. "This process helped us retain the ability to make decisions about the direction of our EHR so we can build and grow a system that meets the needs of our clinicians as well as our patients."
MTF officials credited Meritus Health with setting a standard for how smaller health systems should approach as an important and costly a decision as a new EHR system.
"Meritus is really a model for how a smaller health system can best implement a new EHR on their own terms," said MTS CIO Gil Hoffman. "By taking advantage of MTS' experience, a decade of Epic design and award-winning build, they've been able to catapult their capabilities, while managing their risk and controlling their costs."