Mayo Clinic to Cut Medical Scribe Staff Ahead of Epic EHR Go-Live
Mayo Clinic plans to significantly reduce its medical transcription department in advance of an Epic EHR system launch.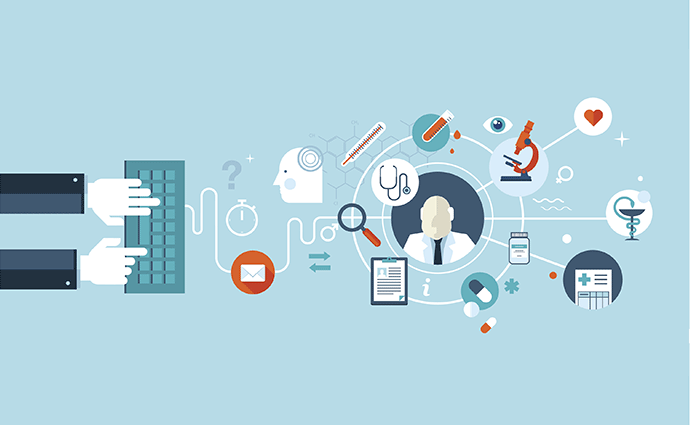 Source: Thinkstock
- In anticipation of its Epic EHR launch, Mayo Clinic has offered about 400 medical transcriptionists the option to either take voluntary separation packages or look for other jobs as the health system no longer requires their services.
Mayo Clinic's scribes were responsible for transcribing notes recorded by doctors and other hospital staff. However, new technologies including voice recognition software and EHR-integrated clinical documentation tools have reduced the need for these services.
Specifically, Mayo Clinic will be using M*Modal's Epic EHR-integrated voice-transcribing module to record notes for clinicians and other hospital staff. The solution is powered by artificial intelligence (AI) and supports Epic's NoteReader module.
NoteReader will analyze physician documentation and deliver automated feedback to users with quality improvement suggestions.
"Dictation volumes are declining across Mayo Clinic," stated Mayo Clinic officials in an announcement, according to Post-Bulletin. "Mayo is in the process of assessing these volumes and looking to find ways to best match its transcription workforce with dictation volumes. The goal is to reduce the impact of these changes on staff and provide a solution that is in the best interest of Mayo's patients."
Medical transcriptionists have until May 19 to decide whether to take the voluntary separation packages. Mayo Clinic's Rochester campus will go live with the Epic implementation on May 5.
"This is part of a national trend in health care," Mayo Clinic Chair of Practice Administration Roshy Didehban told the Post-Bulletin. "New tools are reducing the need for transcription services. As a result, the need for medical transcriptionists to convert dictation into written reports is also declining."
"We've had honest, ongoing conversations with our staff about this change and are taking steps to help reduce the effect of this change on our staff," continued Didehban.
While the changes to Mayo Clinic's transcription department coincide with the Epic EHR launch, Mayo Clinic officials maintain there is no direct connection between the changes and the go-live.
"The reduction in transcription volumes is a national industry trend not specific to Epic," said Mayo Clinic Department of Public Affairs spokesperson Kelley Luckstein.
"In response to this trend, Mayo Clinic is looking at ways to manage the transcription workforce, which is why we offered this voluntary separation package to transcription staff who may be interested in leaving Mayo Clinic or pursuing other opportunities," she continued.
Mayo Clinic transcriptionists attribute the diminishing availability of job opportunities in the industry to technologies such as EHR systems. Mayo Clinic laid off or outsourced 82 scribes in 2013 and 188 in 2014.
"We were told if we didn't accept (the offered severance package) we would keep our current job, but they couldn't say for how long as our go-live day with Epic is on May 5 and after that they expect to need even less of us," an anonymous Mayo Clinic transcriptionist told the Post-Bulletin.
In addition to separation packages, Mayo Clinic is also offering affected remote employees an opportunity to take other jobs within the health system.
"Mayo does have opportunities to work remotely, including positions within Office of Access Management, Revenue Cycle, HR Connect, as well as other support positions that offer telework as an option," said Mayo's Luckstein.
The Epic implementation at Mayo Clinic is a $1.5 billion project that will ultimately provide all Mayo Clinic care sites with a single integrated EHR system housing more than 200,000 patient records. The health system began laying the groundwork for the project in 2015, signing on to replace its Cerner and GE health IT systems with a single Epic EHR.