MEDITECH Offers Users EHR-Integrated PDMP Link through Expanse
MEDITECH collaborated with DrFirst to add an EHR-integrated PDMP link to Expanse for seamless prescription data access.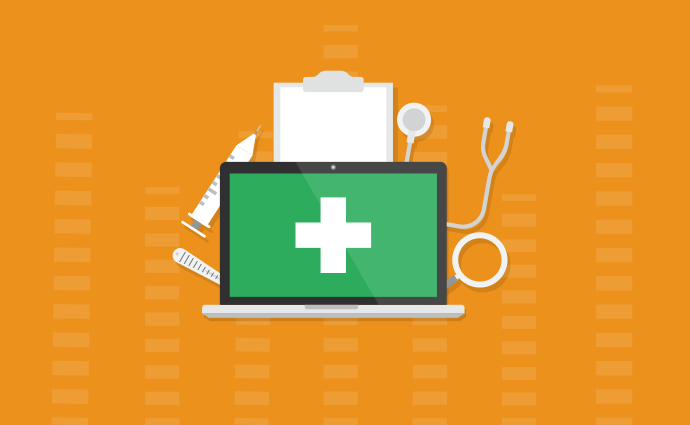 Source: Thinkstock
- In an effort to reduce provider burden and improve clinical efficiency, MEDITECH will now offer users of its Expanse EHR solution access to an EHR-integrated prescription drug monitoring program (PDMP) link.
MEDITECH collaborated with health IT solutions provider DrFirst to integrate the PDMP database link directly into provider EHR systems. Providers can use PDMP data to spot patients who may be visiting multiple doctors for several prescriptions or misusing prescription drugs.
Expanse users will now be able to access patient prescription histories and controlled substance information through one-tap access. The EHR-integrated link allows users to view controlled substance information from multiple state PDMPs at the point of care to enable better-informed, safer prescribing practices.
"Previously, prescription drug information was accessed outside of the EHR, forcing providers to sign into other systems and manually search for patient data," said MEDITECH Executive Vice President Hoda Sayed-Friel. "The inconvenient process posed time constraints for providers, and often led to disjointed patient information."
Ensuring users can access PDMP information within clinical workflows reduces the number of clicks per day for providers and boosts clinical efficiency.
Lessening the administrative burden associated with PDMP use is imperative as federal entities increase efforts to curb the opioid crisis and encourage healthcare organizations to increase prescription drug monitoring.
Addressing the opioid crisis is a top 2018 priority of the Trump Administration. According to CMS, safe prescribing policies have helped to slash the number of Medicare beneficiaries receiving higher than recommended doses of opioids by 40 percent in 2017.
Allowing providers to easily access prescription data through an EHR-integrated, one-tap link available in the provider workflow may help healthcare organizations successfully participate in opioid overuse prevention and treatment efforts.
"With the PDMP solution directly embedded within MEDITECH Expanse, patient prescription drug information is streamlined within the workflow, increasing efficiency for users," explained Sayed-Friel.
PDMPs are currently available in 49 states. The EHR-integrated PDMP link connects all available PDMP databases together to allow users to view aggregated patient information about prescribing, dispensing, and use of prescription drugs and controlled substances.
This newest electronic prescribing for controlled substances (EPCS) solution may help to improve the effectiveness and efficiency of PDMP use.
MEDITECH launched Expanse in February, 2018. The web-based EHR system offering is designed to reduce administrative burden for providers to allow clinicians to spend less time on EHR use and more time interacting face-to-face with patients
According to a recent JAMA Surgery study led by Ryland Stucke, MD, PDMP use can negatively affect clinical efficiency for providers without offering much benefit as a tool for reducing opioid prescribing for patients undergoing elective surgical procedures.
In the study, researchers found Dartmouth-Hitchcock providers spend an average of about 7 minutes looking up patient prescription information and assessing opioid risk.
"An additional median time of 6 minutes (range, 4-15 minutes) was required to complete our institutional informed consent process," stated researchers. "Together, these additional mandatory requirements for prescribing opioid medication to patients who underwent surgical procedures took 13 minutes for each patient."
Providers in the study did not have one-tap access to PDMP data — instead, providers accessed PDMP information through a hyperlink embedded in the EHR system. While the hyperlink is accessible through the EHR, users could only access PDMP information through an external website that required a separate login and password.
These extra steps add up to consume a significant portion of the provider workday. One-tap access can help to cut down on the amount of time providers spend logging into and out of different databases.