MEDITECH Web EHR Gains 5 New Health Organizations
After a lull in new contracts in 2016, the vendor is regaining its footing in the industry with the help of its new web EHR technology.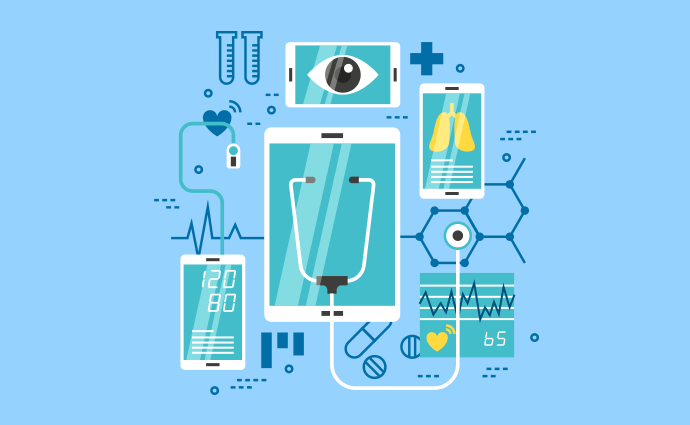 Source: Thinkstock
- MEDITECH today announced its contemporary and clinically-integrated web EHR is experiencing continued growth with five new healthcare organizations signed on to utilize the technology.
The vendor's integrated Ambulatory solution designed to complement its acute, emergency department, long term care, and home care solutions has helped the company pull in 16 new hospitals in Q1 of 2017.
MEDITECH's physician-designed web EHR is an attempt by the company to adapt to an increasingly innovative industry and encourage more healthcare organizations to migrate toward the company.
The new technology comes at a pivotal time after a recent KLAS report showed MEDITECH lost over half of its legacy customers that made decisions to competitors in 2016.
"The majority of customers leaving MEDITECH report insufficient development and skepticism that the vendor will be able to meet future needs," noted researchers in the report.
However, with the new web EHR gaining traction among healthcare organizations, MEDITECH intends to improve its reputation in the industry with a focus specifically on enhanced usability.
"MEDITECH has 47 years of experience in the healthcare industry, and we're deeply passionate and committed to delivering solutions that give physicians the tools they need to deliver the highest quality of care to their patients," said Executive Vice President of Sales and Marketing Helen Waters.
The company has contracted over 130 healthcare organizations since the new technology's release.
"We have channeled our experience, passion, and knowledge into building the next-generation EHR," added Waters. "The architecture, user interface, and depth of clinical sophistication have been taken to entirely new levels, and we are witnessing the excitement across the market."
The technology is geared toward improved design, usability, integration, mobility, and reduced cost.
Healthcare organizations drawn to sign on with MEDITECH to utilize the vendor's web EHR include the following:
Appalachian Regional Healthcare in Lexington, Kentucky
Appalachian Regional Healthcare began a partnership with MEDITECH after a complete evaluation of several EHR solutions. The not-for-profit organization includes 11 hospitals and will shift to MEDITECH later this year.

"We are excited to partner with MEDITECH in providing ARH an innovative Web EHR that fosters and supports sustainability," said Appalachian Regional Healthcare's President and CEO Joe Grossman. "With the Web EHR, our clinicians will have seamless integration across the continuum, improved productivity, and the sophisticated tools to improve the quality and safety of care delivered to our communities."
Southlake Regional Health Centre and Stevenson Memorial Hospital in Ontario, Canada
Members of the Shared Health Information Network Exchange (SHINE) initiative, the hospital recently entered into a partnership with Markham Stouffville Hospital to integrate their health information system and adopt MEDITECH's web EHR across all three organizations.
"MEDITECH brings a wealth of experience that helps solidify all three organizations through the same EHR platform," President and CEO of Stevenson Memorial Hospital, Jody Levac said. "This particular project allows us to address the disparities that occur in small to rural hospitals. Many of our patients can't access specialists or consultants. A single EHR across the three institutions allows our patients to get access to high-quality care that could never be possible without this type of partnership."
Howard County Medical Center in St. Paul, Nebraska
The Critical Access Hospital is upgrading to MEDITECH's web EHR to utilize the platform's usability and integration.

"We value our physicians' opinions, and they played a significant role in the decision to move forward with MEDITECH's Web EHR. Having access to data from anywhere in the medical center and on any smart device is really what caught everyone's attention," CEO at HCMC Arlan Johnson.