Medsphere EHR Moves to Amazon to Cut EHR Implementation Costs
Medsphere's CareVue EHR moved to Amazon Web Services to cut EHR implementation costs for community hospitals.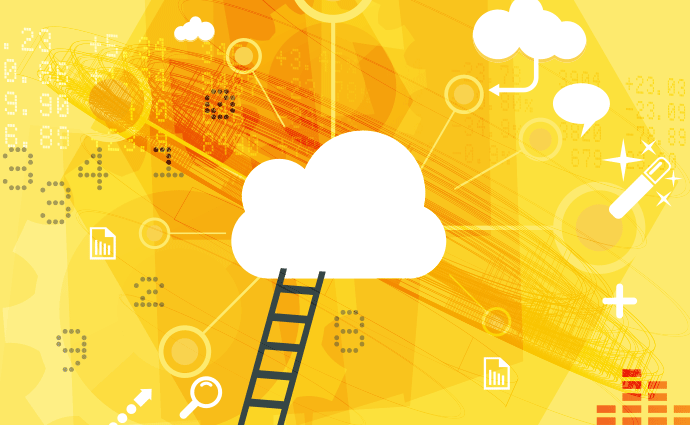 Source: Thinkstock
- Medsphere has moved its CareVue EHR system offering to Amazon Web Services (AWS) to ease the financial strain of EHR implementation for community hospitals by eliminating the need for local data centers.
By making its EHR system more easily available to providers, Medsphere intends to give users a platform-as-a-service (PaaS) option to allow cost savings and professional data security to community hospitals. The cloud-based EHR system is currently in development at several Medsphere user sites.

"Our goal has been to balance out the tension between security and system access, and we're confident that CareVue Cloud creates peace of mind without putting unnecessary burdens on clinicians," said Medsphere President and CEO Irv Lichtenwald.
AWS will enable Medsphere to offer users EHR system redundancy across care facilities, high-level security, and secure health data exchange.
"After researching options, we became convinced AWS is the most secure and robust platform available to host CareVue Cloud, which we think will give our customers security and stability as they focus on clinical hospital programs," stated Lichtenwald.
Medsphere designed the CareVue EHR system with a focus on security to better protect patient health data. User EHR systems are isolated from each other, with live and back-up systems in geographically distinct areas.
Additionally, Medsphere implements several authentication protocols and encrypts patient health data to reduce the likelihood of a health data security breach.
Users can access CareVue Cloud from platforms including Windows, Linux, and MacOS. Medsphere is now also able to deploy EHR implementations more efficiently and cost-effectively than is traditionally possible during on-site system launches.

Medsphere's CareVue EHR is an acute and inpatient behavioral health suite of clinical and ancillary health IT offerings based on the homegrown VistA EHR system developed by VA and the Indian Health Service (IHS.) The health IT company's Government Services Division applies experience gained through VistA to development and testing projects for VA and IHS.
Medsphere is not the only health IT company reportedly partnering with AWS.
In November 2017, CNBC reported Cerner and AWS were in talks to finalize a partnership that would center on Cerner's population health management platform, HealtheIntent.
Sources said the partnership would primarily cater to the needs of large medical institutions. AWS would allow Cerner to provide large health systems with its HealtheIntent data analytics capabilities at a much higher speed and bigger scale.

"For example, a hospital that wants to analyze the likely outcome of a group of people in Australia could quickly set up a HealtheIntent project because AWS has locations across the Asia-Pacific region," stated CNBC.
AWS has been laying the groundwork to break into the health IT market since last year. In summer 2017, Amazon launched a secret health tech team called 1492 to prepare the company to enter areas of health IT including EHR system and telemedicine development. The team focused partially on enabling interoperability between different EHR systems and making EHR data more available to patients and clinicians.
Amazon has also taken steps in recent years to ensure its services are HIPAA-compliant and can adequately safeguard protected health information (PHI). HIPAA-compliant Amazon product offerings include Amazon API Gateway, AWS Direct Connect, AWS Database Migration Service, and Amazon SQS.
Working with health IT experts and doing the necessary work to meet federal regulations has helped to boost Amazon's reputation among healthcare industry stakeholders.
"Health-care players are taking them seriously and are willing to work with them," health IT startup Syapse Co-founder Jonathan Hirsch told CNBC.