MI Health Information Exchange Joins Opioid Research Project
The state health information exchange will assist University of Michigan in aggregating health data for opioid research.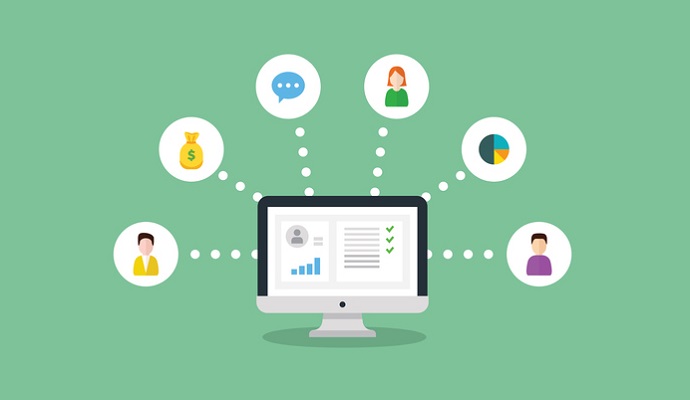 Source: Thinkstock
- Michigan health information exchange (HIE) Great Lakes Health Connect (GLHC) will assist in a University of Michigan project centered on researching the scope and impact of the opioid crisis.
Editor's note: A previous version of this article incorrectly stated GLHC will provide health data from EMS units and mortality data from medical examiners to the research project. This data will be provided by other sources.
GLHC will contribute clinical data from acute care emergency departments to the research project.
This information will help University of Michigan's Acute Care Research Unit expand its real-time System for Opioid Overdose Surveillance (S.O.S). The pilot project started in Washtenaw County is in its first year and will now expand to between three and five additional counties.
Through the project, researchers hope to gain a better understanding of ways to curb opioid-related abuse, overdoses, and death.
READ MORE: Health Information Exchange Hindered by Patient Matching Issues
The project is funded by a partnership between the UM Injury Prevention Center and the High Intensity Drug Trafficking Areas (HIDTA) program — a coalition of local, state, and federal law enforcement. The project will take a system-based approach to reducing opioid overuse by collecting clinical data from multiple sources.
The project will also help to increase the timelines and quality of reporting for the development of improved regional response strategies.
"One of the biggest challenges we are addressing [with the S.O.S. project] is understanding the scale of the problem," said S.O.S UM Acute Care Research Unit and Principal Investigator Mahshid Abir, MD. "We can't assume that patterns of abuse are static. What makes the S.O.S. project unique, is the collaborative contributions of stakeholders from across the community."
As part of the project, GLHC will sort admissions, discharge, and transfer (ADT) notifications from all participating hospital emergency departments for opioid-related diagnosis codes. The S.O.S project will combine this data with information aggregated from other sources.
"Great Lakes Health Connect is privileged to work with Dr. Abir, and her team at the University of Michigan," said GLHC Executive Director Doug Dietzman. "As a community resource, GLHC is always seeking out opportunities to demonstrate new applications for our solutions and services.
READ MORE: Health Information Exchanges Report Information Blocking
"Being part of the S.O.S. project is a meaningful expression of our mission," Dietzman concluded.
CORHIO Boosts Health Data Exchange with New Patient Matching Tool
The Colorado Regional Health Information Organization (CORHIO) recently announced plans to improve its health data exchange capabilities by integrating a new patient identity matching solution from Verato into its health information exchange (HIE) services.
CORHIO currently includes health records for over 5 million patients across Colorado and surrounding states. By integrating Verato into its enterprise master index (EMPI) technology and leveraging Verato's referential matching capabilities, CORHIO plans to reduce the number of duplicate EHRs included in the exchange.
Reducing redundant and duplicative health information in CORHIO will streamline the HIE's efforts to incorporate different types of health data into its network.
"Patient matching is the foundation of developing a longitudinal record of each patient's care history, which is the core of our work at CORHIO," said CORHIO CEO Morgan Honea. "As we continue to focus on population health and incorporating social determinants of health, images, medications, and behavioral health data, accurate patient matching is essential."
READ MORE: Health Information Exchange Partnerships Improve Data Sharing
"Our partnership with Verato enables us to streamline patient matching despite the volume and variety of our patient data, enabling us to harness this data to help drive better care outcomes and lower costs across the state of Colorado," Honea continued.
CORHIO opted to implement Verato's referential matching solution after a successful pilot project. The solution helped to identify and resolve duplicate health records in CORHIO's EMPI.
"We were faced with a decision: either go down the path of investing an enormous amount of effort on enhanced patient matching, or look for a different approach," said CORHIO CIO Robert Denson. "This approach had to not only thrive in our environment of diverse patient data with different governance standards, but it had to handle new data sources without any reconfiguration."
Verato is currently in use at HIEs spanning more than 15 percent of the population.
"Patient matching is one of the largest challenges faced by HIEs because they have little control over the quality, completeness, or standardization of the patient data they receive from their participants," said Verato CEO Mark LaRow.
"Not only do HIEs inevitably receive duplicate patient records from each participant, but the differences in data governance between participants dramatically increase the challenge of identifying and matching common patients," he continued.
CORHIO is one of several HIEs considering joining the ONC Trusted Exchange Framework and Common Agreement (TEFCA). The framework is primarily intended to give patients access to their electronic health data without special effort and help providers and payer organizations more easily receive population level health data.
More details about TEFCA and accompanying information blocking regulations are due out in September.
GA Behavioral Health Providers Connect to State HIE
Elsewhere in health data exchange news, the Georgia Information Technology Consortium (GAIT) comprised of ten behavioral health service providers recently joined the Georgia Regional Academic Community HIE (GRAChIE) to boost access to patient health data for its members.
By joining GRAChIE, GAIT plans to improve behavioral health by enabling better-informed clinical decision-making among providers. GAIT includes behavioral health service providers across Georgia who together have developed a single EHR system.
"Through our connection to GRAChIE, we are able to know instantly what medications a patient is taking or if they have recently been seen in a hospital," said Lookout Mountain Community Services CEO Tom Ford, MD in an emailed press release.
GRAChIE and GAIT partnered through the Chatham County Safety Net Planning Council (Safety Net). Additionally, the region's Gateway Behavioral Health Community Service Board (GCSB) assisted in enabling GAIT's connection to the statewide HIE.
"By using GRAChIE, a hospital or clinic has access to patient health records which will allow them to improve care transitions with a more complete record of patient health information," said GRAChie Executive Director Tara Cramer. "GRAChIE allows a provider to access patient health data as well as to contribute to a patient's health record to facilitate care transitions securely through an embedded EMR connection."
ChathamHealthLink — Safety Net's local HIE — merged with GRAChIE in 2014. The HIE provides health data exchange and connectivity services for a coalition of local safety net healthcare providers to improve continuity of care for uninsured, underinsured, underrepresented, and vulnerable populations.