Michigan HIE Links Six Midwest Health Information Exchanges
A Michigan HIE recently connected to six other health information exchanges across the Midwest as part of the HHS-funded Heartland Project for improved interoperability.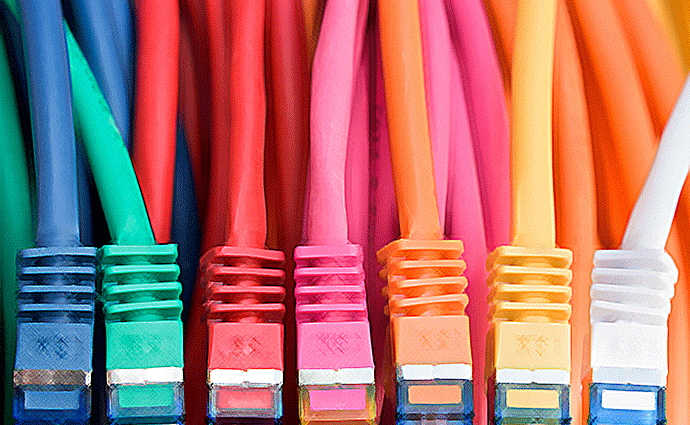 Source: Thinkstock
- Great Lakes Health Connect (GLHC) in Michigan recently connected to six other health information exchanges to improve data sharing for patients and providers across the Midwest.
The health data exchange network extends interoperability across state lines and allows for health data access and patient information sharing in real-time.
GLHC is part of the newly launched Heartland Project. It is the first HIE involved with the project to connect to all other organizations participating in the initiative.
The Heartland Project was launched as a collaborative pilot program by ONC and the Strategic Health Information Exchange Collaborative (SHIEC).
All seven HIEs participating in the initiative are currently developing and testing the Patient Centered Data Home project and sharing allotted funding from HHS over a one year period.
The first phase of the Patient Centered Data Home project involves identifying which patients receiving care at Heartland Project-affiliated facilities are Michigan residents.
Next, GLHC receives an Admit, Discharge, Transfer (ADT) message corresponding to the identified patient.
The ADT message includes basic demographic information and details about the patient's admit, discharge, or transfer to or from the inpatient facility. If a patient visits a facility within the GLHC network and has an out-of-state zip code showing the patient is not a Michigan resident, the ADT message is instead sent to the corresponding HIE for that state.
The information GLHC receives from the other six HIEs involved in the Heartland Project is stored within the Virtual Integrated Patient Record (VIPR). VIPR serves as the project's community record.
Providers can access ADT information as well as other patient information entered into the community health record such as laboratory results, patient care documents, and other encounter information.
ADT messages are transmitted between HIE organizations in real-time and are available to any other organization or user with the ability to access VIPR. Providers that access health information must also have a treatment, payment or operations relationship with a specific patient.
To date, there are more than 8 million patient health records available in VIPR.
"Great Lakes Health Connect is proud to participate in the Heartland Project and to offer our participants out-of-state information about their patients in real-time," said Executive Director of GLHC Doug Dietzman in a recent listserv. "This expanded capability supports our goal of reducing the time required and the financial burden of exchanging health information among healthcare providers and across communities."
Since April 2017, GLHC has received 10,057 ADT messages and sent 57,690 messages.
Should health data exchange within the network continue at this pace, GLHC will receive nearly 52,300 ADT messages and send almost 300,000 messages to other participating HIEs by the same time next year.
Presently, GLHC is connected to three HIEs in Indiana including Indiana Health Information Exchange, HealthLINC, and Michiana Health Information Network.
Additionally, the network is connected to the Health Collaborative in Cincinnati, East Tennessee Health Information Network in Knoxville, and the Kentucky Health Information Exchange in Frankfort.
All seven HIEs part of the Heartland Project will soon embark on the next phase of the projecting involving offering GLHC participants with Continuity of Care documents aligning with the patient's care at an out-of-state facility.
Heartland Project participants also intend to offer electronic notifications to the patient's provider whenever a Michigan resident receives care at an out-of-state facility.
By taking part in this initiative, GLHC intends to improve health data exchange and interoperability between providers both within the state and beyond Michigan borders.
The initiative is also designed to improve care coordination, patient health outcomes, and clinical efficiencies.