Missouri Hospital Launches Web-Based MEDITECH EHR Implementation
Citizens Memorial Hospital and Citizens Memorial Health Care Foundation recently went live with a MEDITECH EHR implementation.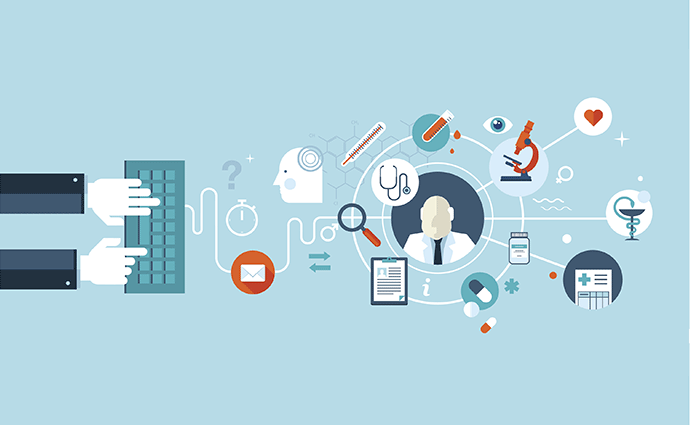 Source: Thinkstock
- Missouri-based Citizens Memorial Hospital and Citizens Memorial Health Care foundation recently went live with a new MEDITECH EHR implementation.
The web-based ambulatory EHR system went live across the hospital on December 1.
Citizens Memorial Hospital has been utilizing a MEDITECH EHR system since 2004. This newest upgrade marked the hospital's transition to MEDITECH's latest offering, Expanse.
MEDITECH announced the launch of its newest next-gen, web-based EHR offering in March, 2018.
Expanse is designed to allow providers to adapt to the increasingly open, virtual healthcare landscape across care settings for more comprehensive patient care delivery. Expanse also includes functionality and features intended to promote user satisfaction and physician productivity.
As part of the hospital's transition to MEDITECH Expanse, users will have the opportunity to leverage new EHR functionality, streamlined clinical-workflows, and a simpler user interface designed to optimize EHR usability.
"Our staff has worked since January to make the transition seamless from our current system to this newest version," said Citizens Memorial Hospital Chief Information Officer (CIO) Denni McColm.
Clinicians and administrative staff members across the hospital network's clinic, long-term care, home care, and hospital will use the single instance of MEDITECH for all administrative, clinical, and financial operations.
Staff members part of Citizens Memorial Hospital participated in extensive EHR training to familiarize themselves with MEDITECH Expanse prior to go-live.
Ensuring all hospital staff receive adequate training is key to ensuring a smooth EHR implementation process, reducing slowdowns in the early days after go-live, and promoting clinician engagement with EHR technology.
Rigorous EHR training can also help to improve physician satisfaction with EHR technology by equipping clinicians with the knowledge and awareness to easily navigate the EHR interface and leverage various EHR functionality.
Citizens Memorial Hospital delivers high-quality patient care across more than 35 specialties, including audiology, behavioral and psychological health, emergency care, sports medicine, pediatrics, sports medicine, endocrinology, and others.
The hospital network currently includes care facilities in Ash Grove, Bolivar, Buffalo, El Dorado Springs, Greenfield, Hermitage, Humansville, Osceola, Pleasant Hope, Stockton, and Warsaw, Missouri.
Another care facility part of the Memorial Hospital network — Cedar County Memorial Hospital — went live with MEDITECH Expanse in November.
The 25-bed hospital is located in El Dorado Springs.
The hospital began working toward the implementation in August 2017 and partnered with health IT consultant Engage assistants with project management and clinical and revenue cycle improvements.
"We could not have been happier with our choice of Engage as a partner," said Cedar County IT Director David Bozarth. "The Engage team came alongside, took ownership of their work, and became members of our team. Their understanding of the rural hospital setting and their flexibility were key success factors in completing this implementation."
Beginning in November, MEDITECH began offering users of its Expanse EHR system access to an EHR-integrated pricing tool designed to help providers and patients better manage the cost of care.
MEDITECH partnered with DrFirst to integrate MyBenefitCheck solution directly into Expanse EHR as a real-time benefit check tool. The EHR-integrated health IT tool will help to improve price transparency for patients and enable physicians to involve patients in the medication prescribing process.
In addition to displaying prescription price information, the health IT tool also enables physicians to determine appropriate therapeutic alternatives for patients based on the individual's medical need, insurance coverage, and medication costs.
The EHR vendor is working to improve medication adherence and reduce prescription costs for patients by integrating the real-time benefit check tool and DrFirst's Electronic Prior Authorization solution directly into its web-based EHR offering.
On average, the real-tim benefit check tool will help to cut two and half hours of administrative burden from the provider workload per week.