Most Providers Look to EHR Vendors to Address Opioid Management
Over 75 percent of intermediate and advanced healthcare organizations rely on EHR vendors to provide opioid management solutions.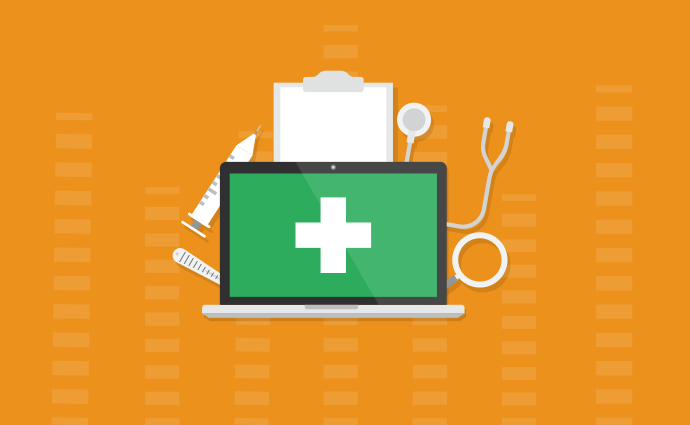 Source: Thinkstock
- The vast majority of healthcare organizations expect their EHR vendors to assist in addressing the opioid crisis, according to a new KLAS report.
KLAS interviewed 117 clinical and managerial executives from healthcare organizations of various sizes to see how providers are working to track opioid use among patients and implement safer prescribing practices.
While federal entities have pointed to state prescription drug monitoring programs (PDMPs) and health information exchanges (HIEs) as being critical keys to reducing opioid overprescribing, KLAS researchers found only 22 percent of healthcare organizations rely on these resources for opioid management.
"Regardless of size or stage of advancement, organizations overwhelmingly expect their EMR vendors to step up and partner with them to help solve the opioid crisis," wrote KLAS researchers.
"The EMR is the ideal tool for tackling many problems inherent to opioid misuse since its central position within an organization's technology structure allows physicians to complete stewardship tasks without going outside their standard workflows," they continued.
Apart from EHR vendors, some healthcare organizations look to best-of-breed health IT solutions providers for opioid management.
Surescripts and Appriss Health were the most frequently cited health data exchange solutions providers that healthcare organizations leverage to improve prescribing.
"Organizations with less developed stewardship programs are more likely than those with advanced programs to seek out best-of-breed vendors, such as Appriss Health, Surescripts, DrFirst, and others," explained KLAS researchers.
Appriss Health is often used to support state PDMPs. The health IT company was named the most popular third-party vendor for opioid management.
Of all EHR vendors, Epic was the most frequently used system among survey participants for identifying and preventing addiction at the point of care, monitoring problematic prescribing habits, and executing care management efforts.
Healthcare organizations use Epic to enable EHR-integrated links to state PDMPs for more streamlined access to patient medication histories and prescribing information.
Most providers want EHR vendors to provide PDMP or application programming interface (API) integration and opioid-specific clinical decision support (CDS) tool sets to assist with opioid management.
"Organizations expect their EMRs to integrate directly with state PDMPs and to provide opioid-specific clinical decision support and tool sets that are incorporated directly into physicians' EMR workflows," stated KLAS researchers.
"KLAS validated that several organizations (in various states) have achieved direct integration with PDMPs," researchers continued. "Clinical leaders say this integration has greatly enhanced their ability to identify at-risk patients."
Thirty-seven of 44 surveyed Epic users stated they are confident the vendor will meet their organization's opioid stewardship expectations over the next year.
After Epic, Cerner was the second-most frequently used EHR vendor for identifying and preventing addiction at the point of care. Fourteen of 22 Cerner users anticipate the vendor will meet their opioid management-related goals in the next twelve months.
Allscripts was the third-most commonly used vendor, and MEDITECH was fourth.
The majority of survey respondents stated they expect their EHR vendors to take a "leadership role" in assisting with opioid management.
"Overall, nearly 60% of those respondents who could name a vendor that they feel is best poised to help organizations address the issues of opioid stewardship named their EMR vendor as the primary resource they are looking to for help," wrote researchers.
In addition to the pool of healthcare organization executives, KLAS also interviewed 5,000 members of the provider-led Arch Collaborative initiative about their perception of opioid management strategies.
Despite healthcare organizations' heavy reliance on EHR vendors to resolve problems with opioid prescribing, only 34 percent of surveyed providers agreed that the EHR enables physicians to identify and prevent opioid misuse and addiction.
"Two-thirds of the more than 5,000 providers who have been asked the question so far do not feel their EMR helps," wrote KLAS researchers.
"With the expectations for help from EMR vendors growing, provider organizations need a clear road map for what opioid stewardship functionality they can expect to see in their EMR, and beyond that, they need their EMR vendors to provide the necessary technology quickly," researchers continued.