NC Hospital to Swap Cerner System for Epic EHR Replacement
Cape Fear Valley Health will launch an Epic EHR replacement project after a decision to abandon its Cerner system.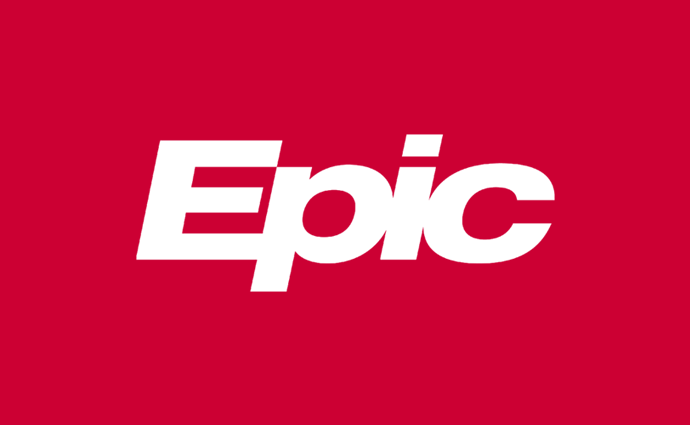 Source: Thinkstock
- Cape Fear Valley Health in North Carolina recently announced a decision to launch an Epic EHR replacement project to swap out its Cerner EHR system.
The new Epic system will provide a single, unified EHR platform for all hospitals and clinics part of the Cape Fear Valley network.
Patients will benefit from having a single health record across the continuum of care. Additionally, the Epic MyChart patient portal will provide patients with a way to pay bills, schedule appointments, and view their own health information online.
"The benefits of Epic will be felt in our clinics and hospitals throughout southeastern North Carolina as we move to this fully-integrated system," said Cape Fear Valley CEO Michael Nagowski. "This new system will allow patients and providers to easily access data when and where they need it."
Presently, Cape Fear Valley utilizes two Cerner systems for recordkeeping. The healthcare organization hopes to streamline operations including scheduling, billing, and population health management initiatives by switching to Epic.
READ MORE: Epic EHR to Improve Interoperability for MultiCare Spokane
"Epic will allow Cape Fear Valley Health caregivers to securely share critical patient data across our facilities, our region and throughout the United States, with both civilian and military health care providers," said Cape Fear Valley Chief Medical Officer Samuel Fleishman, MD. "This will allow our physicians, nurses, technicians and staff to work more efficiently and collaboratively to meet the needs of our patients and their families."
The healthcare organization plans to complete its Epic EHR replacement project by summer 2019.
Cape Fear Valley serves patients throughout the seven-county region of southeastern North Carolina including Fayetteville, Hope Mills, Raeford, Lumberton, Elizabethtown, Clinton, Lillington, Dunn and Laurinburg.
TX Behavioral Health Clinic to Launch Cerner EHR Implementation
Elsewhere in health IT news, the Menninger Clinic will implement Cerner EHR through Cerner's new integrated behavioral health deployment model.
Cerner Integrated BehavioralHealth is a deployment model specifically designed to assist behavioral health organizations in implementing Cerner Millennium. The Texas-based behavioral health organization will rely on the EHR system to support specialized hospital programs, step-down care, comprehensive diagnostics, therapeutic outpatient programs, community reintegration, home-based programs, and other areas of care.
READ MORE: Epic, Cerner Win Most EHR Contracts Among Community Hospitals
"The Menninger Clinic is a premiere mental health care system," said Menninger Clinic CIO Justin Coffey, MD. "For decades, the Menninger Clinic has been the destination for patients and their families who are searching desperately for relief from suffering. We have innovative treatment programs with demonstrated and sustained outcomes, and we have outstanding clinicians."
"At the cornerstone of these results is meaningful information," continued Coffey. "We searched long and hard for a company whose technology can provide an information platform that supports our continued growth and discovery. We found the right collaborator in Cerner."
The cloud-based, unified EHR system will ensure that providers across the care continuum can access necessary patient health data whenever they need it. Cerner's patient portal will also enable patients to view health data, share self-reported data, schedule appointments, and easily communicate with providers.
"Cerner's behavioral health-specific solutions will help the Menninger Clinic staff provide personalized and effective care to help their patients live healthier lives," said Cerner President Zane Burke. "One unified patient record, deployed to meet the unique needs of behavioral health organizations, will support a healthier community that is engaged in their care."
Menninger will also implement Cerner's revenue cycle management solutions and integrate financial data with clinical data into a single patient health record.
Netsmart Palliative Care EHR Earns ONC 2015 Edition Health IT Certification
READ MORE: Epic, athenahealth Most Effectively Enable EHR Interoperability
Netsmart recently announced its palliative care solution within its myUnity EHR platform has earned ONC 2015 edition health IT certification.
Netsmart's solution is the first to earn ONC 2015 edition certification specifically for palliative care.
"The palliative care market is in a unique situation, requiring clinicians above the minimum threshold to comply with the quality payment program," said Netsmart CEO Mike Valentine. "To avoid a Medicare payment adjustment, healthcare providers must use an EHR that is certified specifically for the EHR incentive programs."
"The capacity to electronically share accurate and updated patient health data and closely monitor clinical quality measures, quickly and easily is critical to their success," continued Valentine.
Under the Quality Payment Program (QPP), palliative care organizations that bill Medicare more than $30,000 a year and have more than 100 beneficiaries are required to fulfill federal reporting requirements and regulations.
Netsmart offers solutions designed to meet the needs of behavioral health, home health, senior living, and social services providers.