Nearly 70% of Physicians Suffering Stress Related to Health IT Use
Most physicians who utilize EHR technology in clinical care reported experiencing stress due to the demands of health IT use.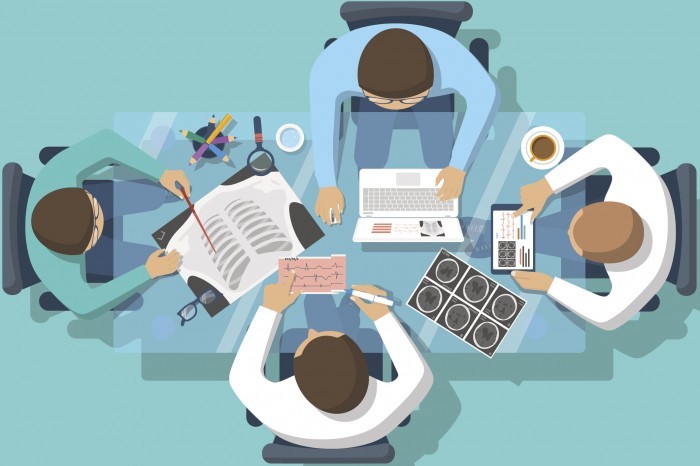 Source: Thinkstock
- Almost 70 percent of physicians who use EHR technology during patient care delivery have experienced stress as a result of the demands of health IT use, according to a recent JAMIA study.
Health IT-related stress can contribute to physician burnout, which may negatively affect physicians' mental health and limit clinicians' ability to provide high-quality patient care.
To quantify how stress related to health IT use affects rates of physician burnout among clinicians, a team of researchers analyzed results of a 2017 survey of 1,792 physicians in Rhode Island administered by the Rhode Island Department of Health (RIDOH).
Researchers first identified the prevalence of physician burnout symptoms and health IT use-related stress among physicians in the state.
Symptoms of physician burnout include emotional exhaustion, depersonalization, and professional dissatisfaction.
As part of the survey, respondents were asked whether they were experiencing symptoms of burnout, considered themselves to be under stress, lacked energy, or were considering seeking help.
Ultimately, researchers found more than 25 percent of respondents reported one or more symptoms of burnout. Twenty-seven percent of physicians who utilized EHR technology reported symptoms of burnout, compared to 13 percent of physicians not engaging in EHR use.
Physicians working in family medicine reported the highest rates of physician burnout of any other specialty, with more than 35 percent of respondents reporting experiencing symptoms of burnout.
The team also aimed to quantify the association between health IT-related stress and physician burnout.
Researchers asked respondents to identify their experiences with three health IT-related stress measures: marginal time for documentation, moderately excessive time spent on EHR use at home, and feelings that EHR use contributes to daily frustration.
"About 70 percent of physicians with EHRs suffered from HIT-related stress in our sample, and the presence of any of the three HIT-related stress measures independently predicted burnout symptoms among respondents," researchers determined.
The specialty with the highest rate of health IT-related stress was orthopedic surgery at 86.5 percent, followed by general internal medicine at 86 percent.
"Among the three HIT-related stress measures, insufficient time for documentation most strongly predicted burnout symptoms," wrote researchers. "It remained statistically significant, even when controlling for moderately high or excessive use of the EHR at home."
About half of survey respondents reported not having enough time to complete clinical documentation.
"Additionally, documentation time is generally not reimbursed, which may contribute to physicians' frustration, particularly if, as our study shows, a majority of physicians feel that EHRs do not improve patient care," researchers noted.
"In other words, physicians may feel that they are spending a large portion of their time on complex and time-consuming work that does not benefit their patients," the team added.
Based on these results, researchers recommended healthcare organizations regularly and systematically measure health IT-related stress and rates of physician burnout among their clinical staff.
"Analyses should stratify by specialty, as we found substantial differences in the types of HIT-related stress experienced by doctors doing different types of work; the specific remedies for HIT-related stress may also vary by specialty," the team suggested.
After identifying opportunities to reduce health IT-related stress, healthcare organization leaders can implement evidence-based interventions to zero-in on possible problems with health IT use.
Potential interventions may involve the use of medical scribes, team-based documentation, at-elbow EHR training and support, and other strategies for reducing stress related to EHR use.
"Given the toll of burnout on clinicians, patients, and the healthcare system, measuring and addressing HIT-related stress is an important step in reducing workforce burden and improving the care of our patients," concluded researchers.