New eClinicalWorks, Allscripts EHR Tools Boost Health Data Access
eClinicalWorks and Allscripts recently launched new EHR tools designed to boost health data access for providers to improve care quality.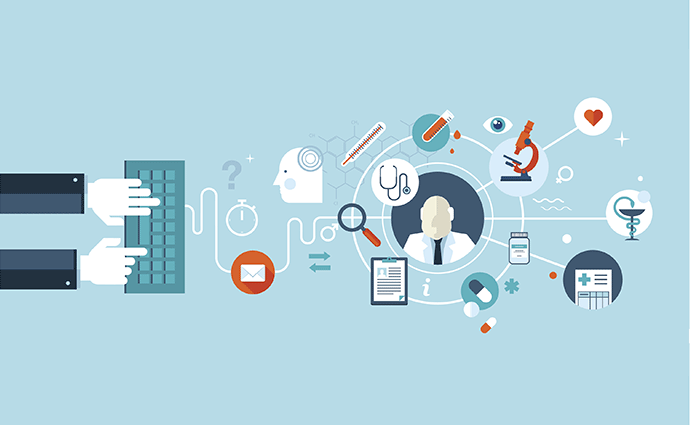 Source: Thinkstock
- eClinicalWorks and Allscripts each released new EHR tools designed to improve health data access for providers for better-informed clinical decision-making at the point of care.
A new health IT solution from eClinicalWorks called Prizma functions as a health information search engine.
The EHR tool is designed to improve care coordination across hospitals, health systems, and networks by allowing clinicians to search and access patient health data from disparate sources.
"The internet contains a wealth of information, and search engines play a critical role by organizing and presenting relevant information," said eClinicalWorks CEO and cofounder Girish Navani. "Currently, health information is scattered throughout various care settings."
"Prizma is the solution that very effectively searches, organizes, and presents relevant patient data, revolutionizing the availability of information and transforming how it is displayed," Navani added.
The tool allows clinicians to search information from interoperability services providers and networks such as CommonWell and Carequality, as well as payers such as CMS Blue Button 2.0. Prizma presents this information to providers through a single, longitudinal view.
Additionally, the health information search engine integrates directly into eClinicalWorks EHR solution to boost usability and enable seamless health data access for providers.
By integrating with the Carequality Interoperability Framework and CommonWell, eClinicalWorks connects users to providers across more than 40,000 ambulatory care facilities and 2,400 hospitals nationwide.
Meanwhile, Allscripts recently partnered with substance use disorder prevention and management solutions provider Appriss Health to allow users to access prescription drug monitoring program (PDMP) information at the point of care.
Allscripts users will also gain access to Appriss Health's NarxCare platform through Allscripts ePrescribe, Allscripts Professional EHR, Allscripts TouchWorks EHR, Practice Fusion EHR, and Allscripts Sunrise EHR.
The health IT company will use Appriss Health's PMP Gateway to offer clinicians EHR-integrated access to patient prescription information, data analytics tools, and other resources to support clinical decision-making, boost patient health outcomes, and promote safe prescribing practices.
Through this partnership, Allscripts intends to streamline PDMP data access for providers and increase PDMP use among prescribers. The deployment model allows providers to automatically integrate NarxCare into their EHR systems when they sign up and update their EHR or ePrescribe version.
"Our vision at Allscripts is to build open, interoperable connected communities of care," said Allscripts Payer & Life Sciences CEO Tom Langan.
"As the opioid crisis grows, changes and continues to devastate the U.S., we are aggressively moving to provide our clinicians with a solution that offers objective information and insights into a patient's risk for drug misuse, abuse, overdose, and death, so patients can be provided with the most effective and appropriate care," Langan continued.
Appriss Health's PMP Gateway is intended to encourage providers to query and utilize PDMP data during each patient encounter. The tool integrates patient prescription information directly into the provider workflow to enable clinicians one-click access to PDMP data.
Enablign one-click access to patient prescription information by allowing providers to access PDMP data via EHR integration can help to boost user satisfaction with the databases.
A 2018 survey of Wisconsin PDMP users found satisfaction rates among users who access PDMP data directly through provider EHR systems were more likely to report being "very satisfied" with the database compared to users accessing the PDMP through an external website.
Integrating patient prescription information into clinical workflows eliminates the need for providers to log into each state's PDMP website separately and helps to reduce administrative burden on providers.
"We are pleased to work with forward-thinking health care IT partners such as Allscripts on this very important integration initiative," said Appriss Health President Rob Cohen.
"Our PMP Gateway platform is now live in healthcare entities in 35 states and processes more than 20 million transactions per month in partnership with our 90-plus EHR and pharmacy management systems vendors," Cohen continued.
Arizona, Kansas, Indiana, Massachusetts, Michigan, Ohio, Pennsylvania, Virginia, and West Virginia each enable statewide adoption of EHR-integrated PDMP connections through Appriss Health.