New Epic Interoperability Features Enable User Collaboration
The new Epic One Virtual System Worldwide interoperability functionality fosters collaborative patient care delivery across healthcare organizations.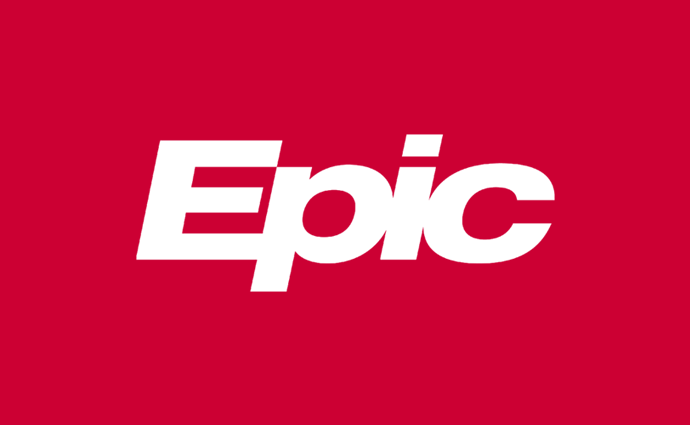 Source: Thinkstock
- Epic has released a new functionality — One Virtual System Worldwide — designed to leverage its Care Everywhere interoperability platform for more efficient patient care delivery across all organizations using Epic EHR, according to a public statement from the health IT company.
One Virtual System Worldwide includes three features: Come Together, Happy Together, and Working Together. These three features gather data, present the combined data in an easily-readable format, and allow Epic EHR users to take action and utilize the data across organizations, respectively.
"We're taking interoperability from being able to 'view more' to being able to 'do more,'" said Epic Vice President of Interoperability Dave Fuhrmann. "Over the last decade we expanded the amount of data that customers can exchange, going well beyond industry requirements."
"Now, our new functionality 'Working Together' will allow clinicians to work across Epic organizations to improve the care for their patients," added Fuhrmann.
Come Together allows users to locate patient EHRs and bring health data together from other Epic users, healthcare organizations using different EHR systems, government agencies, and networks. Currently, about two-thirds of the country has an existing EHR with Epic.
READ MORE: Epic EHR Best Supports Success in Meaningful Use Performance
Happy Together presents Epic users with a single, merged view of patient health data presented in an easily-readable format. Single, merged views of patient health data can help clinicians eliminate gaps in care, track possible instances of opioid over-use, and deliver more efficient patient care.
Epic's MyChart patient portal also includes the Happy Together functionality to allow patients to see combined views of their health records without logging into different portals.
Novant Health and Wake Forest Baptist Health in North Carolina recently merged their Epic MyChart accounts to ensure patients visiting either organization have access to their complete EHRs through the Happy Together feature.
Finally, Working Together leverages Epic interoperability to enable providers to take action across healthcare organizations for more efficient appointment scheduling, secure messaging, and data access.
Images Everywhere allows users to see image thumbnails from other Epic users. Providers can click on the image they want to see and Epic will retrieve a reference quality image for review. Book Anywhere allows administrative personnel referring patients to another Epic organization to schedule appointments directly into the other user's system.
READ MORE: Epic Systems Expands CVS Health Partnership to Lower Drug Costs
Message Anywhere provides clinicians with a way to send secure messages directly to the In Baskets of providers at other organizations, while Search Everywhere enables clinicians to search data from other Epic organizations and examine discrete data and free text.
Working Together also includes Telehealth Anywhere, which allows patients to use Epic's self-assessment triage and self-schedule a televisit with a provider at their organization or another Epic organization if their own is not available.
"Ten years ago, MemorialCare was the first organization in the world to exchange a patient record via Care Everywhere," said MemorialCare Health System CIO Scott Joslyn. "Of significance, the exchange capability was inherent with the Epic system."
"No incremental effort was required, and the results were available to clinicians in their native workflows, something that we had not been able to achieve in working with HIEs," he continued. "Now we are taking a big step forward in interoperability by being part of a single virtual system with the rest of the Epic community."
Epic also announced Working Together will soon have the capability to alert clinicians when recently-ordered imaging or lab tests have already been completed at another organization to avoid duplicate testing.
READ MORE: Epic Named Best EDIS Enterprise Vendor in Overall Satisfaction
Additionally, the health IT company is working on a Schedule Anywhere capability that will allow patients with a referral from one Epic organization to see appointment options from other Epic users and schedule an appointment directly. This functionality will also be extended to new patients.
"Deploying Epic across our organization has not only enabled us to become deeply integrated within our own organization, but by leveraging Care Everywhere we have been able to share patient information across other organizations caring for that patient," said Cedars-Sinai Health System CIO Darren Dworkin.
"Now, with One Virtual System Worldwide, we are excited to be able to join a connected community that we think can dramatically improve our efficiency and the quality of care we deliver to our patients," he added.
Currently, Epic users exchange 415 discrete data elements including oncology and obstetrics documents, consultation notes, progress notes, family health histories, and other clinical data and specialty documents.