NIH Strategic Plan Promotes Health IT Usability, Interoperability
A strategic plan for data science from NIH and HHS includes action steps to improve health IT usability and interoperability.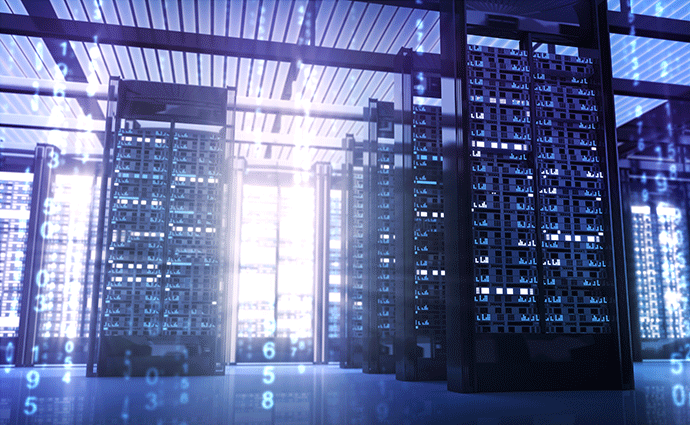 Source: Thinkstock
- The National Institutes of Health (NIH) recently released a strategic plan intended to inform data science that highlights the need for health IT usability and interoperability for enabling biomedical research. She has
NIH collaborated with scientists, policymakers, scientific and professional societies, and the general public to develop the draft strategic plan. NIH then released a public Request for Information (RFI) to gain stakeholder feedback from academic institutions, advocacy groups, government agencies, health professionals, scientific research organizations, and other entities.
This feedback helped NIH to finalize the plan and highlight the existing problems related to biomedical research.
"As a result of the rapid pace of change in biomedical research and information technology, several pressing issues related to the data-resource ecosystem confront NIH and other components of the biomedical research community," NIH wrote.
Existing challenges include the growing costs of managing data, challenges related to funding for tool development and data resources, problems with health data exchange and interoperability, and the current lack of an existing, general system to transform algorithms and tools that meet industry standards.
"Because of these issues, NIH has adopted a unified vision, and a corporate strategy for attaining that vision, that will best serve the biomedical research enterprise in the coming decades," NIH wrote.
NIH's plan aims to modernize the NIH-funded biomedical data resource ecosystem by ensuring researchers, institutions, and the general public can appropriately and easily access and utilize clinical data. The plan also seeks to develop a research workforce to capitalize on advances in data science and IT. Finally, NIH intends to set policies for productive, efficient, secure, and ethical data use.
Ultimately, NIH stated data used for medical research must be findable, accessible, interoperable, and reusable according to the FAIR principle.
NIH outlined five overarching goals to guide its plan. Each goal serves to support a common architecture, infrastructure, and set of health IT tools individuals institutes and scientific communities can use to meet their unique needs.
First, NIH stated it plans to support a highly efficient and effective biomedical research data infrastructure — in part by ensuring connectivity and interoperability between data systems.
"More than 3,000 different groups and individuals submit data via NCBI systems daily," stated NIH.
"NIH will develop strategies to link high-value NIH data systems, building a framework to ensure they can be used together rather than existing as isolated data silos," continued the institute.
NIH also stated its intentions to modernize the data-resources ecosystem. The institute emphasized the need to ensure health IT systems can become seamlessly integrated.
"Wherever possible, NIH will coordinate and collaborate with other federal, private, and international funding agencies and organizations to promote economies of scale and synergies and prevent unnecessary duplication," NIH wrote.
Another of the institute's goals is to support the development and dissemination of advanced data management, analytics, and visualization tools. This development includes broadening the utility, usability, and accessibility of specialized health IT tools.
As part of its effort to achieve this goal, NIH stated it will support research to develop improved methods for clinical informaticists and other scientists to use health data contained within certified EHR technology (CEHRT) for medical research purposes.
NIH also stated it will "promote development and adoption of better mobile-device and data-interface tools" through application programming interfaces (APIs).
Health IT tools will integrate with ONC certified health IT to pull data and support data analytics.
These and other goals part of the strategic plan will help NIH enrich the biomedical data resource ecosystem.
"NIH envisions that implementation of the NIH Strategic Plan for Data Science will be equally consultative with NIH stakeholders toward 28 enhancing the scientific community's ability to address new challenges in managing, integrating, accessing, analyzing, and making reusable the huge amounts of data being generated by the biomedical research ecosystem," concluded NIH.