Novant Health, Wake Forest Enter Epic MyChart Collaboration
The two North Carolina healthcare organizations will merge Epic MyChart accounts to enhance patient health data access.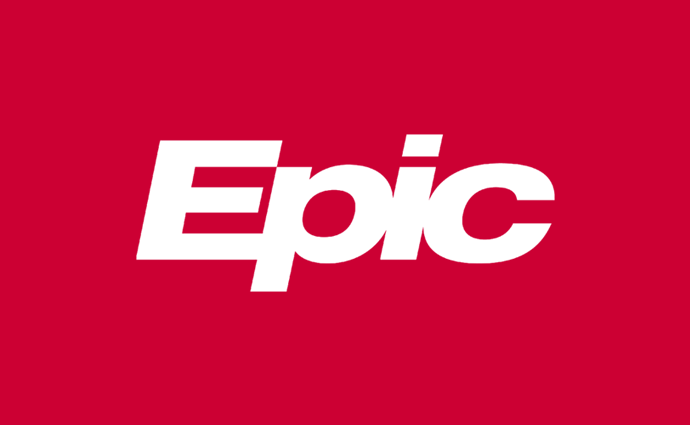 Source: Xtelligent Media
- Novant Health and Wake Forest Baptist Health in North Carolina recently merged Epic MyChart accounts to ensure patients visiting either organization have access to their complete EHRs.
The collaboration called Happy Together went live on January 14. Already, approximately 6,700 Novant Health patients have connected their Novant and Wake Forest MyChart accounts.
Prior to the collaboration, patients who visited both Novant and Wake Forest needed to maintain two separate MyChart accounts. Happy Together enables patients of both Winston-Salem-based healthcare organizations to access their health data through a single MyChart account even if they do not have an active MyChart account set up at both facilities.
"'Happy Together' for MyChart will allow patients to combine data from the two systems into a single view to improve their understanding of medications, lab results, plan of care and follow up appointments," said Novant Health CMIO Keith Griffin, MD. "It is truly a major step forward towards the goal of patient engagement and elimination of barriers of information and confusion."
The collaboration also improves provider access to EHRs at both organizations to streamline care coordination.
READ MORE: Epic EHR Best Supports Success in Meaningful Use Performance
While the initial launch of Happy Together only merges MyChart accounts between Novant and Wake Forest, Novant plans to extent the program to include other healthcare organizations also using Epic EHR systems.
"Novant Health is committed to making care as easy and convenient as possible for our patients," said Novant Health Senior Vice President and CIO Dave Garrett. "Through the interoperability provided by 'Happy Together,' Novant Health can ensure our patients' medical records are easily and securely accessed – so our patients can receive care when and where they need it most."
Last year, Novant entered into an agreement to improve health data exchange between its own Epic EHR and Carolinas HealthCare System's Cerner system in an effort to improve care coordination between organizations.
Novant includes more than 1,380 physicians and nearly 24,000 employees at 530 medical centers, outpatient facilities, and physician clinics.
Cerner Protest of $62M Epic Implementation at UI Medical Center Denied
READ MORE: Epic EHR Contributed to Major Operating Losses for Dana-Farber
Illinois has denied Cerner's protest of the $62-million EHR implementation contract award given to Epic by the University of Illinois (UI) Medical Center in Chicago.
Cerner filed the protest with the state's Chief Procurement Officer for Higher Education Ben Bagby over a seven-year contract awarded to Epic on Sept. 7, 2017. Cerner claimed the bidding process was unfair and potentially affected by a conflict of interest. The health IT company also took issue with the fact that only Epic was permitted to provide a product demonstration for UI Health.
UI refuted Cerner's protest by stating the contract was awarded through a Request for Proposals rather than a competitive bidding process. While Cerner's offer was about $1.5 million less than Epic's, UI evaluated proposals based on technical merit over pricing.
"Cerner simply did not submit a proposal that showed its technical qualifications at the minimum level required," wrote Bagby in his decision.
Additionally, Bagby noted Epic met UI's requirements for pricing based only on costs associated with the EHR implementation. Additional costs came from other aspects of the project besides software.
READ MORE: Epic EHR Replacement Success at Lovelace Health System
UI can now proceed with its Integrated Information Infrastructure (3i) project to unify and update its 20 year-old EHR and billing system.
The Cerner protest delayed the project by about 3 months, UI CFO Mike Zenn told the News-Gazette.
"I think our organization is quite excited about this undertaking and what it means to our improving viability in the future," he said.
HealthlinkNY Patient Consents for Health Data Exchange Jump 65% in 2017
HealthlinkNY recently announced 480,191 patients consented to make their EHRs available in the health information exchange (HIE) in 2017 to enhance data sharing between Hudson Valley, Catskills, and Southern Tier hospitals.
The increase in patient consents represents a 65 percent jump in health data exchange participation over 2016. HealthlinkNY now includes more than 1.2 million patient participants.
Provider participation also increased by 114 organizations in 2017, a 66-percent increase over the previous year. A total of 288 provider organizations now exchange health data through HealthlinkNY.
A substantial portion of new participants in 2017 came from long-term post-acute care facilities, home health agencies, and behavioral health agencies.
"Our goal is to make medical records available wherever patients receive care," said HealthlinkNY Interim Executive Director Staci Romeo, "When patients give their consent, all of the providers involved in their care—hospitals, specialists, nursing homes, mental health practices, and others—can securely access their complete medical records, no matter where they are stored locally."
The regional HIE will continue to improve healthcare quality and efficiency as patient and provider participation grows.
CORHIO Integrates Tool to Provide Improved Clinical Intelligence to HIE Participants
The Colorado Regional Health Information Organization (CORHIO) recently adopted Medicity's Community Interchange tool to provide HIE participants in its network with clinical intelligence at the point of care for improved clinical decision-making.
The tool will improve population health management for HIE participants by aggregating separate data into a single, comprehensive continuity of care document (CCD) so that providers have a single view of all clinically relevant information about a patient.
Called consolidated care summaries, these documents will be available to HIE participants without any special effort.
"Over the last 36 months, the health data available to community providers in the CORHIO HIE network has grown by 189 percent," said CORHIO CEO Morgan Honea.
CORHIO includes 74 hospitals and more than 11,000 healthcare participants including physicians, hospitals, behavioral health agencies, emergency medical services departments, public health agencies, long term post-acute care facilities, imaging centers, labs, health plans, and other community organizations.