ONC Chief Keen on Moving Health IT Innovation Beyond the EHR
The current ONC chief aims to create an environment for health IT innovation by improving data liquidity and access to data.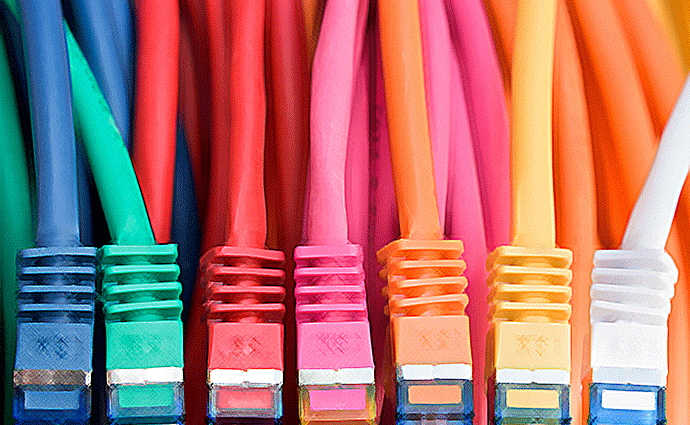 Source: Thinkstock
- Healthcare interoperability and health IT usability were front and center at the 2017 ONC Annual Meeting in the nation's capital and indicative on a change that took hold within the federal agency in recent years following its successful role in promoting EHR adoption.
Health IT innovation is changing and it begins with a concerted effort think beyond EHR technology and create an ecosystem for developing new technologies enabled by streamlined access to electronic health data.
"Our opportunity now is very different and that's going to have different business models," National Coordinator Don Rucker, MD, told EHRIntelligence.com during a private sit-down at the show. "It's going to take us beyond the EMR. That EMR that is a document for billing, labs, and orders. That's so old-school. That's not what modern computing enables."
The current ONC chief has a clear passion for computing stemming from early years developing the first EHR technology based on Microsoft Word to his tenure as chief medical officer at Siemens Healthcare USA — all the while finding the time to practice medicine. For Rucker, the time is ripe for real health IT innovation given the availability of cutting-edge processing power and the ingenuity of developers.
"There are enough of the pieces in place now to really do it," he explained. "Looking back on it, when I first started trying to do this stuff, I didn't realize prospectively that we didn't have a fraction of the computer networking power. I was doing this before there was the commercial internet, ten years before that. Our issues were how to write to extended memory in Windows 3."
READ MORE: ONC Pushes Public Health Agencies to Improve HIE Integration
Making good on these opportunities, however, first requires a reimagining of how care is delivered, documented, and reimbursed to reduce provider burden, a major focal point of the federal agency's strategy heading into the new year.
"A lot of the nature of care is denominated by the billing codes. Even for a totally integrated health management organization, they all still have to report billing codes. As a country, we have focused on the billing code as the quantum of production rather than thinking about what's a new way providing care. This is true across the board," said Rucker.
"Obviously Medicare Advantage, ACOs more recently, and the whole HMO movement even before that our efforts are efforts to rethinking that," he continued, "but the reality is we are still doing a lot of very transactional things."
Addressing the Problem of Documentation
According to Rucker, the emphasis on clinical documentation is understandable as far as federal health plans, namely Medicare, are concerned.
READ MORE: ONC to Implement Trusted Exchange Framework, Common Agreement
"The rules on documentation are there for a reason — they are there to prevent fraud. The amount of fraud in Medicare is very large and there's obviously a moral hazard risk," he noted.
But these rules have had a downstream effect on the use of health IT to improve provider workflows.
"Much of the documentation rules made sense in a paper world," Rucker maintained. "Most of the documentation stuff that these EMRs were designed against was engineered in a paper. CPT coding we have now was done in the early nineties. We have used computers to pave the cow path, but we really haven't used computers to rethink the labor parts of care. If you look at healthcare, super labor-intensive — and most of the patient safety issues actually come from the labor intensivity."
According to Rucker, current health IT development is hamstrung by the transaction-based business of healthcare.
"To the extent that you have new technologies that don't simply optimize to the billing code, you're in a tough spot from an innovation point of view because it's hard to reimagine services," he observed. "It's time we think about new things."
READ MORE: ONC Seeks Improved Interoperability Standards Measurement
Hence the reason that ONC has interoperability and usability in its sights. With health data freed from legacy practices and systems, health IT developers should be able to put tools in the hands of providers enable providers to be highly productive and deliver care that is both safe and of a high quality.
"We have all kinds of new ways of thinking about what technology can do to maybe supplant old ways of accountability with new ways," Rucker stated. "We haven't really thought about using things like real-time location services in an effective way, distributing patterns of care in a machine learning kind of way, instrumenting the environment to maximally compute, or integrating EMRs with communication tools and devices."
The Road Ahead for ONC
For its part, ONC is ramping up its efforts working with the private sector to bring innovations to healthcare by ensuring an increasing level of data liquidity.
"The overall opportunity here is to get the level of computer change and improvement we in our lives have in other parts of the economy into healthcare," added Rucker.
Those efforts will take the shape of policy and regulation that supports developers and enable key stakeholders to work collaborative because as the ONC chief stressed, the federal agency doesn't have all the answers.
"It's not like ONC is smart enough to figure out what people are going to do, but we can be freeing up the data so that smart people can be creative," Rucker said. "If we have the next Uber or Lyft in healthcare in any way from what we've done for the country, that will be a massive win. If we have engaged in any type of information liquidity or transparency that leads to a more competitive market in healthcare care and better service and value for the dollar, that will be a great win."
The healthcare industry can expect ONC to throw additional support behind the use open-source technologies to foster this kind of development. But even more importantly, the federal agency is about to put out its Trusted Exchange Framework and Common Agreement (better known as TEFCA) later this month to improve health data exchange nationwide.
Most immediately, TEFCA should prove a boon to those engaged in value-based care whose simplest and most pressing need is access to admit, discharge, and transfer (ADT) data.
"When you talk with the ACO folks, often what they really need is ADT information. They want to know whether one of their patients got admitted, transferred, or discharged or went to the ER. Obviously, some of these frameworks can give that," Rucker noted.
Down the road, ONC envisions its framework to serve as a facilitator of health data exchange into areas of patient health suffering from limited access to critical data.
"That's also true by the way for a lot of the interesting potential expansions into behavioral health," Rucker continued. "We often think of this with medical disease, but there's a vast public and private spend on behavioral health issues, which is not purely medical but a mixture of things."
Provider burden, value-based care, and behavioral health are just a few areas to benefit from ONC's work on healthcare interoperability and health IT usability. Should Rucker and his team effect the type of change they touched on at the 2017 ONC Annual Meeting, new and unexpected health IT innovations are likely to follow.