ONC Funding to Be Further Reduced in POTUS Proposed 2019 Budget
ONC will receive $22 million less than previously from the Trump Administration as part of the proposed budget for 2019.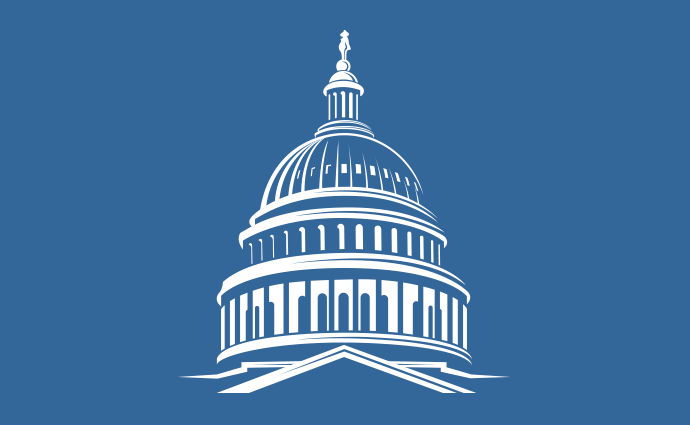 Source: Thinkstock
- ONC will receive $38 million in funding as part of the Trump Administration's proposed budget for fiscal year 2019— $22 million below the amount allotted to the federal agency in the FY 2018 Continuing Resolution, according to the budget in brief provided by HHS.
The funding would go toward assisting ONC in advancing health IT interoperability and reducing provider burden.
"The FY 2019 Budget prioritizes policy, rulemaking, standards development and implementation, and certification efforts to fulfill ONC's commitment to achieving a nation-wide interoperable health system," stated HHS. "In a landscape of large healthcare delivery networks and hundreds of thousands of smaller providers, achieving interoperability among various health IT systems while addressing burdens felt by providers is vital to creating a safe and secure health IT infrastructure that improves health and health care for all Americans."
The budget would also enable ONC to implement new initiatives in order to carry out the provisions of the 21st Century Cures Act.
"ONC will continue to administer the policy and rulemaking activities that are required by the 21st Century Cures Act, Medicare Access and CHIP Reauthorization Act, and the Health Information Technology for Economic and Clinical Health Act," wrote HHS.
In the year to come, the federal agency would address provider burden by working with CMS to cut the amount of documentation requirements related to federal incentive programs such as the Quality Payment Program (QPP) and the Merit-Based Incentive Payment System (MIPS). The federal agency would also continue to promote health IT innovation by engaging with stakeholders to leverage health IT for reduced administrative and clinical burden.
Additionally, the budget would provide support for the Health IT Advisory Committee as outlined by the 21st Century Cures Act.
"Similar to the previous Health IT Policy and Health IT Standards Federal Advisory Committees, the new committee will help ONC better understand the needs of patients and providers, inform policies critical to interoperability, and advance standards and specifications that support interoperability," wrote HHS.
"This committee plays a critical role in ONC's work to develop policy development and standards to promote interoperability across the care continuum and determine where more focused industry coordination is necessary," the agency continued.
ONC would also implement the Trusted Exchange Framework and Common Agreement in 2019. Furthermore, ONC will work to further coordinate standards development for health IT certification.
"In FY 2019, ONC's standards development work will include a focus on summary care records, application programming interface standards, continued implementation testing, pilots, and collaboration with industry stakeholders," stated HHS. "ONC will coordinate with industry stakeholders to improve the standardization, implementation, and use of open application programming interfaces."
Additionally, the federal agency would collaborate with providers and consumer-advocacy groups to include perspectives from patients and clinicians in standards development.
"These overall efforts will focus on the ways in which modern computing via standardized application programming interfaces can be leveraged to enhance patients access to their health data, improve clinical workflow, and enable market competition," wrote HHS.
The budget would likewise support the development and maintenance of standards conformance testing tools, administration, and oversight for the ONC health IT certification program. Toward this end, ONC will work with stakeholders to coordinate the development of testing methods and ensure products meet technical standards.
"ONC will enhance tools and test methods with a greater focus toward interoperability and basic standards conformance," wrote HHS. "These efforts will help ensure certified products interoperate and provide individuals and healthcare providers with the functionality needed to coordinate care and implement care delivery transformation."
Finally, ONC would continue efforts to reduce spending related to IT, space, staff training, and travel.
"ONC will continue to seek additional administrative and operational efficiencies," concluded the brief.