ONC Report to Congress Shows Flawed Health Data Sharing
Health data sharing and availability is still problematic in the healthcare sector, with many patients struggling to access their own health data, according to ONC.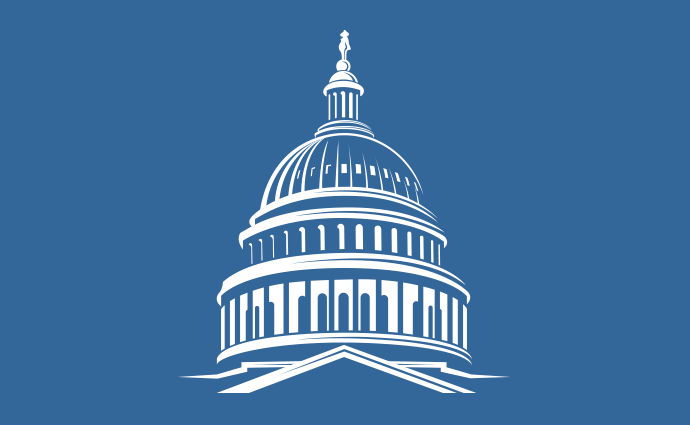 - The Office of the National Coordinator for Health IT recently filed a 22-page report to Congress on EHR adoption across the healthcare sector, finding health data sharing and availability is flawed.
The annual progress report to Congress highlights nationwide health IT infrastructure progress around electronic access and the use of health data to improve U.S. healthcare delivery. The latest report released late December covers the timeline between November 2016 and October 2018.
"As of 2015, 96 percent of non-federal acute care hospitals and 78 percent of office-based physicians adopted certified health IT," the report authors wrote. "The increase in adoption of health IT means most Americans receiving health care services now have their health data recorded electronically."
"However, this information is not always accessible across systems and by all end users, such as patients, healthcare providers, and payers, in the market in productive ways," they added.
For example, despite HIPAA's right to access, patients often still struggle to access their own health data, "which hinders their ability to manage their health and shop for medical care at lower prices."
"Patients should be able to easily and securely access their medical data through their smartphones," the report authors wrote. "Currently, patients electronically access their health information through patient portals that prevent them from easily pulling from multiple sources or health care providers."
"Patient access to their electronic health information also requires repeated use of logins and manual data updates," they added.
What's worse, providers also frequently lack access at the point of care, especially when data is located at various medical practices.
Specifically, the report found that both providers and patients are often frustrated that although data is readily captured, it's not easily shared and or interoperable. In 2017, 51 percent of non-federal acute care hospitals had necessary patient data electronically available from sources outside of their systems at point of care.
And 53 percent of those same organizations were able to integrate electronically received health data into their EHR.
"Often, healthcare providers and payers negotiate contracts based on the healthcare provider's reputation rather than on the quality of care that healthcare provider offers to patients," the report found. Payers often lack access, as well, especially around health outcomes.
Another recent ONC report found that 70 percent of acute care hospitals reported in at least one health information exchange. About 78 percent electronically send summary of care records to outside organizations, while 61 percent received that data.
According to that same report, small, rural, and critical access hospitals had lower rates for electronically sending and receiving data, compared to other providers.
Currently, HHS is working with federal, state, and industry stakeholders to address the technical, trust, and financial challenges to interoperable care. The industry is still waiting on bated breath for the long-awaited info-blocking rule from ONC, which is still being held at the Office of Management and Budget. With the government shutdown, it's unknown when the rule will be released.
The Centers for Medicare and Medicaid Services is also working on a number of initiatives to reduce info-blocking. Dozens of leading technology companies have committed to or are using FHIR-based, open standard APIs in technology strategies.
Further, CMS and ONC are working with industry stakeholders and payers to decrease documentation requirements for patient encounters and best practices around documentation, along with addressing the reporting burden.
In the meantime, HHS officials recommended health organizations focus on improving interoperability and upgrading technical capabilities to support patients attempting to securely access, aggregate, and share health data with their smartphones. Providers will need these tools, as well.
Further, transparency needs to be increased around data sharing policies, which will allow payers to access population health data "to promote economic transparency and operational efficiency to lower the cost of care and administrative costs."
Organizations should also improve health IT and reduce documentation burden, time inefficiencies, and other provider burdens, "so they can focus on their patients rather than their computers."