Patient Matching Strategy Should Leverage Smartphones, Biometrics
Pew Charitable Trusts suggested that a nationwide patient matching strategy involve smartphones and biometrics to accurately identify EHRs.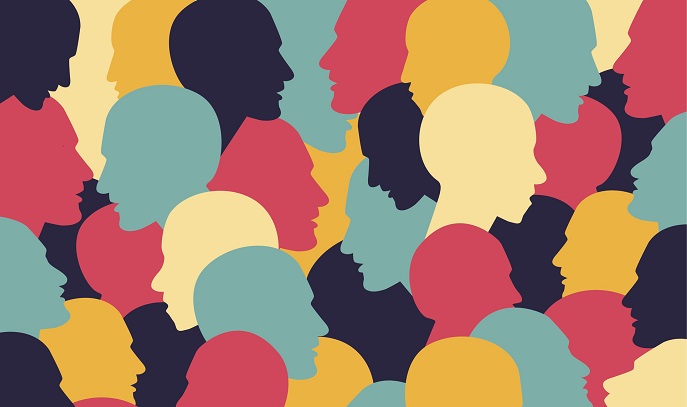 Source: Thinkstock
- Stakeholders should entrust a single organization to oversee a nationwide patient matching strategy that involves using smartphones and biometrics to accurately pair patients with their EHRs, according to a new report from Pew Charitable Trusts.
This vision for a nationwide patient matching strategy is likely attainable in the long-term, researchers maintained. Currently, there is no solution that can achieve perfect match rates for all patients, but there are ways to improve matching accuracy.
"To address patient matching challenges, The Pew Charitable Trusts conducted research to assess various opportunities to make progress," wrote Pew researchers.
Pew collaborated with patient matching field experts, examined public reports and documents, and evaluated common suggestions and emerging approaches to identify potential strategies for boosting patient matching in the near and long-term.
The organization also identified three overarching themes that informed their exploration of potential patient matching solutions.
READ MORE: How to Create a Standardized Nationwide Patient Matching Strategy
"First, regardless of the approach taken, a nationwide strategy will require coordination to identify the needed best practices; commitments from health care organizations and technology developers to implement agreed-upon standards; and patient involvement," clarified Pew.
Second, researchers maintained there is no solution to achieve even near-perfect match rates for all patients.
"Third, although some opportunities exist to make meaningful, incremental progress in the near term, more robust change will require the use of new approaches and technologies," wrote researchers.
Pew examined four main approaches to improving patient matching: unique identifiers, patient-empowered approaches, demographic standards, and referential matching.
"Development of a unique identifier system that unambiguously identifies an individual and can link that person to his or her records associated with that identifier," explained researchers. "This approach could include a unique number, use of a smart card with an encoded number, or biometrics."
READ MORE: Focal Areas for Improving Patient Matching in Provider Settings
Patient-empowered approaches involve establishing a process for patients to ensure their records are matched accurately. As part of this approach, patients would play a role in helping healthcare organizations match EHRs.
Refining demographic data standardization is another approach that can boost matching accuracy.
"Many experts have recommended that organizations use the same demographic data elements — formatted in the same way — to improve matching," explained researchers. "Pew tested whether standardizing each data element yields benefits."
Finally, healthcare organizations can use data collected outside of healthcare for referential matching to boost matching accuracy.
"Data from credit bureaus and other organizations contain demographic data for individuals," explained researchers. "This information can be used to help match individuals' records, including when information changes."
READ MORE: Refining Patient Matching Process for Stronger Health Data Exchange
Pew explored the potential benefits of each approach with various healthcare executives and industry experts.
Ultimately, experts offered several recommendations for stakeholders looking to improve patient matching in the near-term and in the future.
To achieve incremental progress in the near-term, Pew suggested stakeholders collaborate to clarify restrictions on government funding for unique identifiers and agree on demographic standards.
Stakeholders should also assess privacy ramifications, conduct further research on referential matching, and adopt additional referential matching strategies that leverage third-party data to boost accuracy, researchers stated.
Finally, verifying phone numbers and other patient information may help to reduce the chances of data-entry or clerical errors in patient matching.
These near-term activities can help to improve matching and strengthen the infrastructure supporting patient identification efforts.
Looking ahead, there are several opportunities for stakeholders to make significant progress in boosting patient matching accuracy.
First, Pew recommended stakeholders address the statutory prohibition on funding for a unique patient identifier.
"Congress should evaluate whether it should remove or amend this prohibition, even if the federal government will not establish a unique identifier, to encourage agencies to engage with the private sector and advance solutions," wrote researchers.
Second, researchers recommended stakeholders use biometrics as a unique identifier. Biometrics could also be used with other technologies such as smartphone apps or cards.
"Biometrics are becoming increasingly common for various consumer purposes and even used by many consumers daily with their smartphones; biometrics and smartphone-based approaches could be similarly leveraged in health care," explained researchers.
"However, using biometrics for matching across organizations requires identifying and adopting standards and a nationwide agreed-upon infrastructure on how to leverage different modalities," researchers added.
Researchers and experts identified ONC's Trusted Exchange Framework and Common Agreement (TEFCA) as one opportunity to develop the standards and infrastructure needed to use biometrics and other authenticators for patient matching on a nationwide scale.
"Regardless of the infrastructure selected for unique identifiers or similar approaches, developing and deploying such a system is not feasible in the short term," cautioned researchers.
"Identifying standards, establishing an infrastructure, obtaining broad health care support, using methods to protect privacy, and implementing the approach will probably require years of effort by technology developers and health care organizations," they continued.
Long-term patient-empowered solutions would involve smartphone apps capable of seamlessly exchanging patient health data with provider EHR systems. Pew researchers drew upon an August 2018 RAND report to develop recommendations for these solutions.
"Patients would use their devices to transmit several key pieces of data to EHRs to improve matching," stated researchers. "The data would involve the following: core demographic information that the patient can regularly update as needed and ensure is accurate; unique identifiers that the patient may have, such as a driver's license number; and a verified phone number."
Stakeholders should eventually build a prototype application and conduct a series of pilots to refine smartphone apps geared toward improving patient matching.
Pew also offered recommendations for long-term strategies that would improve demographic data standardization and referential matching.
"The success of the aforementioned approaches to matching — from the use and standardization of demographic data to biometrics — relies on the identification of standards, the use of a shared infrastructure, and agreement across health information technology developers, health care facilities, and other key organizations to take implementation steps," maintained researchers.
According to Pew and a panel of industry experts, a nationwide strategy for patient matching led and facilitated by a single entity would be the most effective approach for carrying out these efforts to improve patient matching.
"This entity could help recommend ways to make progress in the short term, such as via more robust demographic standards," wrote researchers.
"It would also identify and encourage adoption of certain standards — such as on biometrics or use of smartphones — by health care organizations and technology developers to make more robust progress on matching that would require additional time and investments," researchers added.
Overall, Pew encouraged healthcare providers, technology developers, federal entities, and patients to work together to develop a roadmap on how to implement and stage these and other approaches to improve patient matching.
"Implementation of these steps can help better link patient records, giving individuals complete and comprehensive information on their care to improve quality and reduce costs," Pew researchers concluded.