Physicians Divided on Benefits of EHR Implementation, Use
Two recent physician op-eds reflect a lingering divide in provider opinion regarding the benefits of EHR implementation and use on patient care.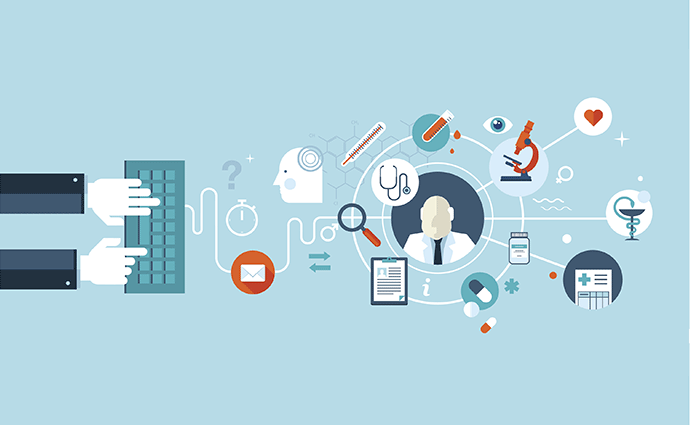 Source: Thinkstock
- Physicians across the healthcare industry continue to voice contradictory opinions on whether EHR implementation and use are beneficial or detrimental to patient care.
Canadian physicians Drew Digney, MD and Ben Williams, MD recently penned an op-ed in defense of a Cerner EHR implementation at a health system in Vancouver.
Speaking on behalf of the Nanaimo Regional General Hospital and Oceanside Health Centre, the physicians countered local opinion that the EHR implementation was too experimental and stressed the usefulness of the technology in improving patient care.
The health system's Cerner EHR implementation was part of Island Health's IHealth initiative designed to promote the use of one record and one plan of care for all Vancouver Island residents.
"We disagree that a paper-based system offers 'functionality, simplicity and reliability,'" wrote the authors. "Such a system is prone to error, due to illegible handwriting, transcription mistakes and other manual processes such as faxing."
The physicians stated paper records and manual data entry often leads to medication errors—one of the leading causes of patient harm in hospitals.
"When using conventional paper systems, it is estimated that there is an average of one medication error per patient per day in hospitals," they wrote. "An electronic health record dramatically decreases the chance that a loved one will be harmed due to a medication error."
Since implementing the new technology, Nanaimo's EHR system has alerted staff to more than 2,000 medication errors in which a medication may have been issued to the wrong patient.
Additionally, more than 3,600 alerts have signaled physicians of potential adverse drug interactions, and more than 6,000 alerts have warned of allergies. These built-in alerts have resulted in changes to the physician's order, potentially avoiding serious patient harm.
Efficiency has also spiked as a result of the Cerner implementation, the physicians said.
"The electronic health record is also resulting in faster care delivery," they wrote. "On average, antibiotics are being given nearly an hour faster, X-rays are being taken 102 minutes faster and lab results are being obtained nearly two hours quicker."
While the physicians admit the EHR implementation process itself was arduous and complicated, they maintain the overall benefits outweigh the administrative strain and IT headaches.
"Internal quality and safety reviews, an external review by Dr. Doug Cochrane — the provincial patient safety and quality officer — and reviews by peer experts all agree that use of the electronic health record should continue," they wrote.
Backed by expert testimony and external review, the physicians asserted implementing Cerner EHR technology at Nanaimo Regional General Hospital and Oceanside Health Centre has led to better quality and more efficient patient care.
In a diametrically opposed opinion, a physician in the summer issue of the Journal of American Physicians and Surgeons expressed his disappointment in the technology's failure to deliver improvements in efficiency and quality.
Physician and researcher Hermann W. Borg, MD wrote an editorial asserting the results EHRs have yielded are wholly different from what physicians were promised.
Borg stated EHRs ignore evidence in their development and implementation and are instead an experiment the healthcare industry has cloaked as proven medical technology.
"Unlike for any other 'medical device,' marketplace surveillance of EHRs was never done," wrote Borg. "No informed consent for its use is required. Those are extraordinary regulatory accommodations for an experimental technology."
Borg stated research in support of EHRs derives primarily from unproven assumptions, wishful thinking, and special effects used to persuade the government to enforce subsidies and mandates to push EHR adoption.
In reality, EHRs have an overall negative effect on patient care delivery and governments and corporations are the only entities benefiting from rapid adoption of the technology, according to Borg.
"Those entities have agendas incongruent with patients' interests," Borg wrote. "They are interested in reducing their expenditures by channeling medical care into their cost-containment protocols."
Further, Borg stated EHRs have had a detrimental impact on patient privacy and that the widespread depersonalization resulting from use of the technology has made patient care computer-centered over patient-centered.
While federal incentives and payment programs such as MACRA's Quality Payment Program push for continued EHR adoption, physicians remain split on whether the technology will ultimately help or hurt patient care.