PI Program Should Support Health IT Improvement, CEHRT Adoption
AMIA urged CMS to prioritize health IT improvement and 2015 CEHRT adoption as it finalizes PI program rules.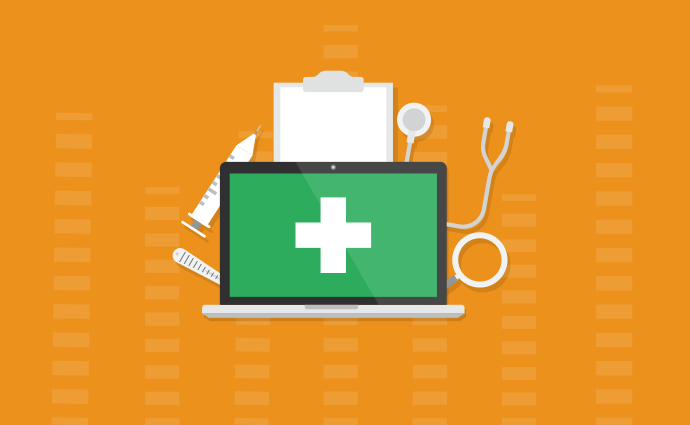 Source: Thinkstock
- UPDATE: CHIME has submitted comments to CMS about PI proposed policies.
The CMS promoting interoperability (PI) program should advance health IT improvement and 2015 certified EHR technology (CEHRT) adoption among hospitals, according to a recent AMIA letter to CMS Administrator Seema Verma.
The PI program — formerly known as meaningful use — is a modified version of the EHR Incentive Programs designed to reduce administrative burden, advance health data exchange, and incentivize providers to grant patients access to their own EHRs.
CMS introduced the potential rebranding of meaningful use to PI in the 2019 Hospital Inpatient Prospective Payment System (HIPPS) proposed rule.
AMIA commended CMS for working to reduce administrative burden on providers and promote health IT use.
READ MORE: CMS Accepting New Promoting Interoperability Measure Proposals
Specifically, the association applauded proposed policies that will require the use of 2015 CEHRT by the start of 2019 as "foundational for improved interoperability, patient data access, and better usability."
"So too do we view the continuation of a 90-day reporting period for the Promoting Interoperability (PI) Program and the introduction of a new scoring methodology to the PI Program as critical policy changes that will enable hospitals to better work towards the goal of more efficient and seamless care coordination," wrote AMIA.
The association acknowledged that meaningful use was instrumental in making EHR adoption nearly ubiquitous across the healthcare industry and ushering in an era of data-driven clinical care.
The proposed policies part of PI will help CMS move the industry forward in areas such as health IT use and interoperability that are still in need of significant improvement.
"Now is the time to think differently about how this program should evolve to meet the rapidly-changing, and often challenging, environment of care delivery," said AMIA Board Chair and Regenstrief institute President Peter J. Embi, MD.
READ MORE: CMS Urges EHR Integration of PDMP Data to Reduce Provider Burden
"These new proposals position the program to build on progress made to-date, and our recommendations provide impetus for even more innovative changes focused on the ultimate goals of improving health and health care," he continued.
While AMIA maintains proposed changes to the EHR Incentive Programs were largely positive, the association stated CMS could do more to replace prescriptive measures with hospital improvement activities.
An activity-based approach to quality improvement could serve as a less-burdensome way for healthcare organizations to demonstrate effective health IT use for specific patient populations.
"Such an approach should replace functional measures prescribed by CMS with clinically-relevant Inpatient Improvement Activities (IIAs) according to both local/regional priority and HHS strategy," explained AMIA.
These IIAs would mirror the improvement activities part of the Merit-Based Incentive Payment System (MIPS).
READ MORE: CMS Data Element Library Advances Interoperability, MyHealthEData
AMIA suggested healthcare providers utilize the most recent edition of CEHRT to fulfill IIAs. Additionally, IIAs should align with strategic HHS priorities and be developed by hospitals with specific requirements related to data inputs, processing, action steps, and impact assessments.
A high percentage of clinicians in each participating organization would be involved in IIAs, and results from IIAs would be posted publicly to support transparency, the association advised.
AMIA recommended CMS launch an IIA pilot project through the CMS Innovation Center (CMMI) starting in 2021.
In addition to these suggested changes to quality measurement, AMIA also advised CMS avoid adding requirements to federal incentive programs that are not supported by 2015 CEHRT. The association also recommended CMS maintain CEHRT functionality for measures being retired.
Furthermore, AMIA urged CMS to support improvements in public health reporting, as well as national testing infrastructure for electronic clinical quality measures (eCQMs.)
"A national testing infrastructure would enable more rapid dissemination of more generalizable eCQMs," maintained the association.
Ultimately, AMIA emphasized the importance of encouraging healthcare organizations to implement upgraded versions of CEHRT to promote industry-wide standardization, interoperability, and care quality improvement.
"CMS must leverage its rules and activities to support the ongoing adoption, implementation, and upgrade of CEHRT," said AMIA Public Policy Committee Chair and Mount Sinai Health System Lead Technical Informaticist Joseph Kannry, MD.
"Each stakeholder across the care continuum, including skilled nursing and long-term care facilities, pharmacies, and labs needs to use CEHRT-compatible technology. 21st century care of our patients demands it," he concluded.
Pew Charitable Trusts urges CMS to prioritize patient matching, API use
In its own letter to CMS, Pew Charitable Trusts recommended CMS support improved patient matching, application programming interface (API) use, and clinical terminology standardization in the 2019 HIPPS proposed rule.
Improving patient matching will help to advance interoperability by ensuring patient EHRs are accurately linked to the correct individuals during health data exchange.
"Researchers have found match rates as low as 50 percent when attempting to link records held in different healthcare facilities," wrote Pew. "As a result, this challenge in correctly linking an individual with his or her records impedes patients' and healthcare providers' ability to access critical data to inform care decisions."
"Improving patient matching is a necessary step in creating a healthcare system that provides high‐quality care," continued the organization.
Promoting API use will help to ensure patient health information is more accessible for patients and providers.
Finally, standardizing clinical terminology and health data will help to streamline health data exchange, advance interoperability, and enable better-informed clinical decision-making.
"EHRs receiving data from other systems must understand the codes used to represent clinical information so that they can properly interpret what is exchanged," explained Pew. "Data that come from multiple locations, if not documented in a standard way, can prevent the information from being effectively integrated in the EHR."
Standardizing clinical terminology will help to ensure information is not lost or stored in a manner that is inaccessible to clinicians.
"Standardization of terminologies helps ensure that EHR systems speak the same language and facilitates the development and use of new tools to guide health care decisions such as indicating trends in patients' status or warning against potential complications," the organization stated.
While Pew maintained CMS should put more of an emphasis on improving patient matching, API use, and standardization, the organization stated it supports the proposed changes overall.
"The proposed changes in the HIPPS proposed rule marks an important step in ensuring that patients and clinicians have the data they need to inform care decisions—especially once additional progress is made on patient matching, effective use of APIs, and adoption of clinical data standards," wrote Pew.
CHIME Calls PI Program a "Marked Improvement" Over Meaningful Use
In its own comment letter to CMS, CHIME stated its support for the federal agency's decision to rebrand meaningful use as PI.
"We agree that the name change better reflects the desired outcome to pursue interoperability, and since the incentives for Medicare ended in 2015, it is logical to reorient the name away from this moniker," wrote CHIME.
CHIME also commended the federal agency's efforts to provide greater flexibility to hospitals through a new scoring system and streamlined quality measures.
Additionally, CHIME supported the decision by CMS to give providers more time to implement 2015 edition CEHRT.
"Given the development time needed for the vendors and thus the extra time needed by providers for installation and workflow redesign, this has been very helpful," stated CHIME. "Many of our members are still in the midst of receiving and installing the new software and some are backed up with orders to install it."
However, CHIME recommended CMS make the reporting period for all programs that require the use of 2015 edition CEHRT 90 days in 2019.
"Unless CMS aligns the reporting periods and changes them all to be 90 days, some providers will need to be ready to have their new software installed and use by January 1, which erodes some of the flexibility CMS has offered," wrote CHIME.