Providers, Payers Soon to Implement Digital Transformations
Cybersecurity, cloud services, and big data among the investments deemed most impactful over the next five years.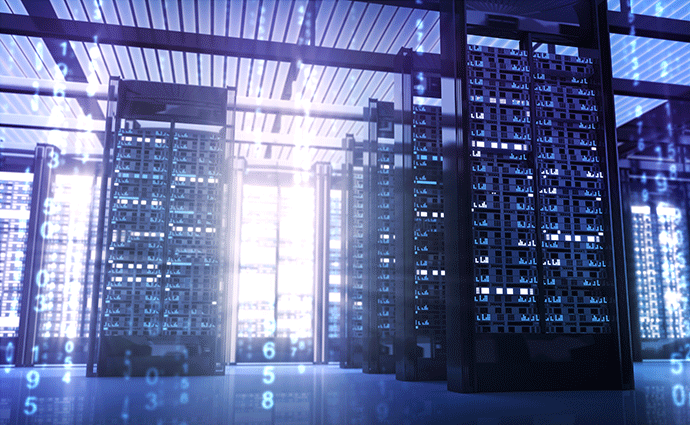 Source: Thinkstock
- A growing number of healthcare organizations have set 2018 as the year for putting their digital information initiatives into place, according to recent findings from IDC Health Insights.
The survey of more than 280 providers and 50 payers focused on investments across five areas:
Clinician collaboration and communication/mobile
Connected health
Digital transformation
Internet of Things
Value-based healthcare
Based on the survey of a majority of C-suite executives and decision-makers, one in ten providers and payers are currently in the process of implementing digital technologies primarily related to cloud services, cybersecurity, big data, and analytics. In 2018, 42 percent of providers and 58 percent of payers have plans to deploy new digital solutions.
Other digital technologies like to garner attention include mobile applications and devices as well as wearable technology. Interest in the Internet of Things is low among providers and payers looking to make the greatest impact via digital transformations over the next five years.
For healthcare facilities and services, the focus is primarily on the healthcare cloud for more than one-third of respondents, whereas similar numbers of payers are looking for the greatest impact to come from cybersecurity, big data, and business analytics along with cloud services.
According to IDC Health Insights Research Director Jeff Rivkin, the greatest number of digital transformation activities are in either the research or pilot phase for both providers and payers. Less than one in five respondents reported the stage of digital transformation initiatives as in production in business units or departments, fewer still across the entire enterprise. Furthermore, providers were much likelier than payers to report not yet considering these activities entirely.
For both sets of respondents, roughly 30 percent of new initiatives focus on digital transformation.
The target of these transformations to digital technology, infrastructure, and operating models are staff, legacy systems, culture, partnerships, leadership, and incentive systems. On the subject of leadership, IT is out ahead of the business by nearly a two-to-one margin, based on responses to the question of which part of the enterprise is best prepared to implement digital transformation plans.
As for getting the job done of transforming the enterprise digitally, payers are much likelier than providers to leverage consulting firms in developing their digital transformation strategy — 71.1 percent and 48.6 percent, respectively. So it is that healthcare organizations will be keeping their work in-house.
Prior to these IDC findings, similar surveys shone a light on expected health IT improvements in the coming years.
Last month, KPMG published findings based on a survey of more than a hundred College of Healthcare Information Management (CHIME) members, of which more than one-third (38%) reported EHR optimization to be a major area of capital investment over the next three years. Similar numbers of healthcare CIOs (36%) expected increases to their budgets over the next two years.
"More than 95 percent of hospitals have implemented electronic health records according to the Office of the National Coordinator of Health IT," the KPMG report stated. "The majority of these organizations, however, have not been able to optimize their EHR systems and experience the value that the technology is designed to bring healthcare."
Meanwhile, a SMART Health IT study commissioned by the Office of the National Coordinator for Health Information Technology (ONC) found that many healthcare organizations are not formally using healthcare applications at the point of care although clinicians were apt to do so often.
"Use of apps in healthcare is still early," stated the report. "Additionally, the current app landscape primarily consists of basic apps that allow data in the EHR to be viewed. Few organizations are live with more advanced use cases today."
The report found nearly half of surveyed health organizations (51%) utilize apps at the point of care, suggesting apps have become crucial tools in delivering efficient patient care. Behind the most common use case of EHR data viewing were diagnostic tools, reference tools, and patient engagement. As the authors of the report noted, athenahealth, Cerner, and Epic Systems are the main providers of these tools. Less common among respondents was the process of inputting clinical data into a healthcare app outside of the EHR system, with 43 percent answering in the affirmative.